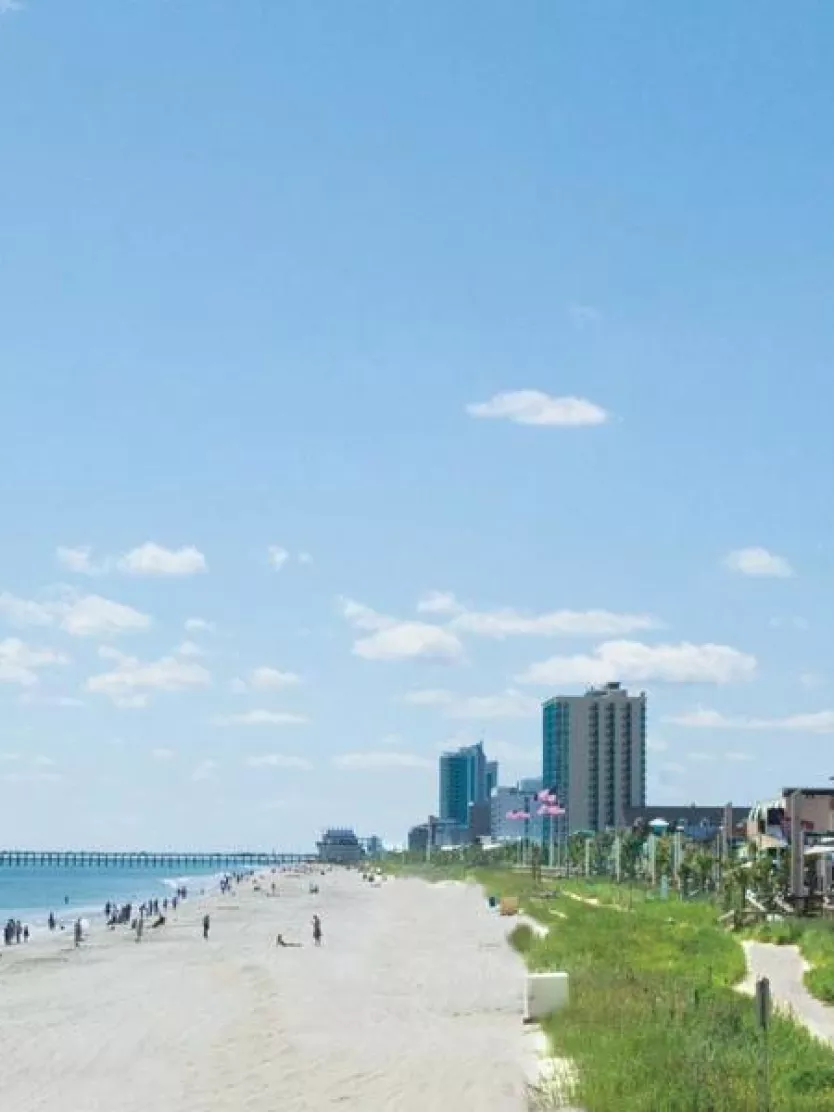 The Myrtle Beach Area Welcomes
International Travelers
The Myrtle Beach area is the jewel of South Carolina and is nestled along the mid-Atlantic region of the eastern United States. With 60 miles/100 kilometers of beautiful beaches and an average year-round temperature of 25° Celsius, the Myrtle Beach area is a great place to spend your next holiday in the United States.
American holidaymakers have long been very familiar with the delights of the Myrtle Beach area but can no longer keep the secret from international visitors who, in increasing numbers, are now finding this stretch of the South Carolina coast.
As a family destination, the Myrtle Beach area can rival many Florida resorts, not only for its beaches and water sports, but also for the high standards of entertainment, golf, dining, and shopping. The long hours of sunshine keep holidaymakers on the beach but after dark, the Myrtle Beach area nightlife buzzes with restaurant conversation, dancing, and shows. A major claim for the Myrtle Beach area is that it is safe and that is borne out by the numbers of retired people and families with children who flock here every year and return again and again.

 Visiting The Beach
Myrtle Beach is A Great Destination For International Families!
The Myrtle Beach area — known by many in the United States as just "The Beach" — is a great destination for families worldwide. Made up of 14 unique communities, each with their own feel and southern charm, the Grand Strand is the perfect way to visit the USA. For decades, our 60 miles of beaches have been a top destination for outdoor lovers and visitors from the United Kingdom, Canada, Germany and throughout Europe, as well as those from China, Asia and all over the globe.
Myrtle Beach - German - Outdoors
Myrtle Beach - German - Family
Myrtle Beach - China - Welcome
Myrtle Beach - French - Family
I Live for Myrtle Beach Days Music Video | VisitMyrtleBeachUSA
Myrtle Beach - UK Family Beach Destination
Where to Stay
International visitors who have visited Florida will find the hotel rates' seasons reversed further up the coast in South Carolina. The winter is low season in the Myrtle Beach area, with June to August designated as the high season when accommodations rates are significantly higher.
A holiday stay in the Myrtle Beach area offers a variety of price points and options.  Hotels range from simple, clean and comfortable value accommodations to luxurious oceanfront suites with full amenities.  Accommodation options for the holidaymaker seeking that little extra independence are picturesque campsites, apartments, houses, condos, and cottages to rent.
Click here for Myrtle Beach Hotels and Motels, and other lodging options.
Warm Southern Welcome - Myrtle Beach Style Something that many visitors remark upon is the traditional warm southern welcome they receive in the Myrtle Beach area, whether from smiling hotel receptionists or from restaurant staff. The recipe for a memorable Myrtle Beach area holiday comes automatically with two special ingredients - southern charm and southern hospitality.
What to Wear
Think light when holidaying in the Myrtle Beach area. Summer temperatures mean light clothing is all that is required, while just a light jacket or sweater is adequate for the days or evenings in spring or autumn. Only slightly heavier clothes are needed for a winter visit.
Canadian Travel FAQ
Are masks required in Myrtle Beach?
No, per City Mandate, masks are not required in the city of Myrtle Beach. However, masks are recommended when social distancing is difficult and in all indoor spaces. Please visit our Healthy Travel page for more information.
Are there any Coronavirus/COVID-19 cases in the Myrtle Beach area?
Visit DHEC's website for an updated account of COVID-19 cases in South Carolina and Horry County.
Can I fly to Myrtle Beach?
Spirit Airlines offers direct flights driveable markets in Canada from Detriot, MI, and Allegiant Airlines offers direct flights from Albany, NY and Newburg/Stewart, NY on select dates. Please visit our Fly To Myrtle Beach page for more information.  
Does the Myrtle Beach International Airport require masks?
No, masks are no longer required inside the building and on the plane.
Where can I find COVID testing?
Visit scdhec.gov for free PCR testing clinics around the Grand Strand by selecting Myrtle Beach, North Myrtle Beach or Conway as the city, then selecting the "free testing" box. Pharmacies, such as CVS and Walgreens, also offer COVID tests. Conway Medical Center, located off Highway 501, offers free COVID testing seven days a week. (An appointment is recommended for any testing location.)
For private facilities that provide COVID testing:
Grand Strand COVID Testing (843-504-4757)
Flexible Location and Hours
Regional Health & Testing (843-712-2222)
Opening hour: 9am-4pm
Address: 606 Broadway Street, Myrtle Beach, SC 29577
Rapid testing locations can also be found at scdhec.gov as well as many pharmacies and other locations around the Grand Strand. 
What are area businesses and events doing to prevent the spread of Coronavirus?
Many businesses have implemented expanded preventive measures, including expanded cleaning and sanitation practices, such as frequent cleanings and making sanitation gel available to visitors.
Yes, the beach is fully open! Come enjoy the sunshine!
Yes, restaurants in South Carolina are allowed to operate at 100 percent capacity. However, businesses may choose to require the use of facemasks and provide limited seating. Many restaurants around the Grand Strand offer outdoor seating.
Plan Ahead For Your Foreign Currency Exchange
Due to COVID-19, most banks do not maintain an in-house supply of foreign currency. It may take several business days to receive the requested foreign currency. Although most banks will allow for the exchange of foreign paper currency.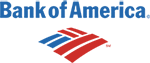 Bank of America
2510 N. Oak St., Myrtle Beach, SC 29577
(843) 946-2100
Account Holders Only

BB&T
2619 N. Oak St., Myrtle Beach, SC 29577
(843) 443-4240
Account Holders Only
The Citizens Bank
3796 Hwy. 17 Bypass, Murrells Inlet, SC 29576
(843) 651-4420
Account Holders Only

First Citizens Bank
2002 N. Oak St., Myrtle Beach, SC 29577
(843) 444-4396
Account Holders Only

TD Bank
2003 Oak Street, Myrtle Beach, SC 29577
(843) 445-5700
No TD Bank account is necessary to exchange or order foreign currency. A fee of $10 will be charged per currency transaction for Non-Account Holders. A fee of $7.50 will be charged per currency transaction for Account Holders.

Wells Fargo
2110 N. Oak St., Myrtle Beach, SC 29577
(843) 448-2688
Account Holders Only
International Travelers To U.S.