Winter Wonderland At The Beach
November 17 - December 23, 2022 | Downtown Myrtle Beach
Winter Wonderland at The Beach is back - and bigger, brighter & beach-ier than ever before. This year, the lights will be displayed along the Boardwalk, so you and your family can soak in the holiday cheer while hearing the sounds of crashing waves and jingle bells. There will also be holiday movies and music, oceanfront appearances from Santa, a holiday market, and more all along the Boardwalk! And right in the Pavilion Place, a Family Fun Zone is sure to bring holiday cheer with giant holiday-themed inflatables and other holiday activities for the whole family to enjoy. 
For More information
Visit the Winter Wonderland at the Beach Website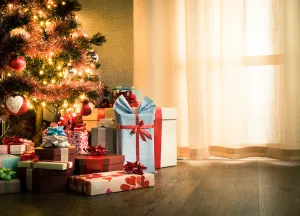 Holiday Shopping
From outlet malls to boutique shops, check off every gift on your list in Myrtle Beach.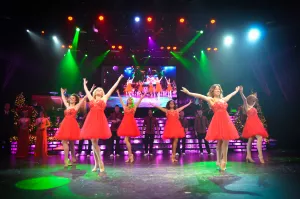 Holiday Shows & Events
Celebrate the holidays in Myrtle Beach by experiencing the amazing live entertainment.
Holiday Dining On The Boardwalk
Walking around Winter Wonderland at The Beach and the Family Fun Zone is sure to work up an appetite! There are many delicious restaurants up and down the Boardwalk area, just steps from the entrance to Pavilion Place. Make a pit stop at RipTypdz, Tin Roof, Landshark Bar & Grill, or one of the many other options for cuisine ranging from delicious seafood to all-American favorites. Watching the ocean waves roll in while enjoying a holiday feast is the perfect way to end the day!
Head To Plyler Park 
For more holiday fun, head down to Plyler Park, located the Myrtle Beach SkyWheel and other well-known attractions and restaurants. The park will be decked out in holiday cheer with entertainment and holiday events hosted by the Oceanfront Merchants Association throughout the holidays. Myrtle Beach is the place where fun doesn't end - so why not have holiday fun and celebrate new traditions? 'Tis the season!