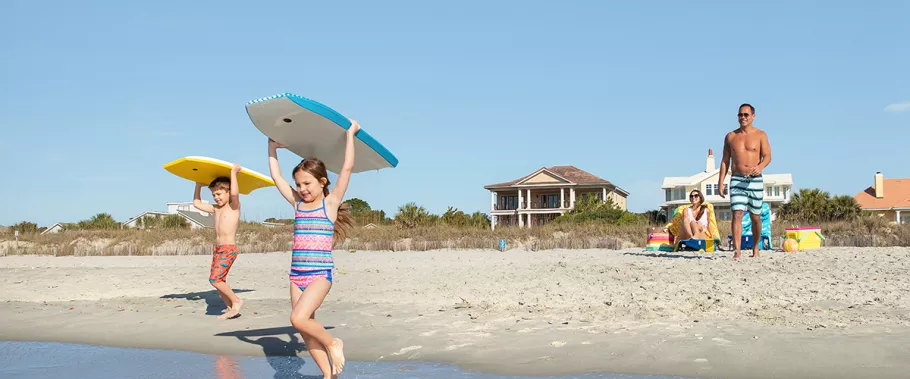 Visitor Resources
We are dedicated to providing you and your family with the

fun and relaxing vacation you deserve.
Visitor Centers
Visit one of our two convenient visitor center locations and one our friendly staff members will greet you , answer questions, offer directions and distribute maps, brochures, events listings, coupons and more.
Visitor Guide
In our efforts to go green and provide a better online experience, you can view our visitor guide in digital format.
Beaches
Learn more about the Myrtle Beach area beaches including tide charts, water quality, safety tips, beach-going wheelchairs and tips on finding the best seashells. 
Photo & Video Galleries
View the photo and video galleries to see all the natural beauty and fun attractions of the Myrtle Beach area.
Hurricane Information Center
The Myrtle Beach Area Chamber of Commerce and Convention & Visitors Bureau provides resources needed to protect visitors to the area. In case of inclement weather during your while visiting the area, visit our information center.
Healthy Travel Information
As the health and safety of visitors to the Myrtle Beach area is paramount, Visit Myrtle Beach is committed to providing travelers with accurate and timely information about traveling to the area safely. Learn more here.
Notification System - City of Myrtle Beach
The City of Myrtle Beach has implemented a emergency notification system that will help keep visitors and locals informed on hurricane and tropical storm updates; beach and severe weather warnings; public health and public safety alerts; special event updates; and, general city information. Interested participants can register on the City of Myrtle Beach's Regroup webpage. Visitors can submit an "end date" for the notification system to be turned off on the date they leave The Beach. 
Deals on Places to Stay
All the Best Deals on Places To Stay for your trip to the Myrtle Beach area.
Latest News from the Beach
Sign up for the Visit Myrtle Beach eNewsletter with tips for the best vacation to The Beach!
Visitors Guide
Get your Official Myrtle Beach Area Visitors Guide and plan your trip to The Beach!