Accessible Travel
The Beach is for Everybody
I'm Searching For
Accessible Travel
Showing Results 1-24 of 41
Myrtle Beach, The Beach, is a place where you can belong, a place to relax, and a place to be your true self with the people you love most. We know that traveling with disabilities can be challenging, and we, along with the City of Myrtle Beach, strive to equip you with the resources you need to enjoy the beach vacation of your dreams at The Beach.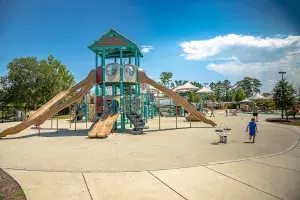 Savannah's Playground
There are several accessible beach access points with ramps and mesh walkways throughout the Grand Strand.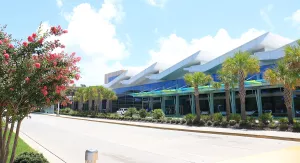 Sunflower Lanyard Program 
Now offered at the Myrtle Beach International Airport, this program provides a discreet way for travelers with a hidden disability to self-identify, alerting airport personnel that they may require additional assistance or patience during travel.
Individuals wishing to utilize the program can request a sunflower lanyard at one of the two information booths near baggage claim and post-security near Nacho Hippo and Gate A2).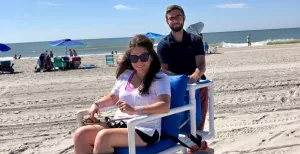 Wheelchair Beach Access Points
The Myrtle Beach area is committed to accessibility for all visitors with disabilities. In North Myrtle Beach, and Surfside Beach, beach-going wheelchairs are available for use at no cost and there are many accessible beach access points throughout the Grand Strand. There are also hundreds of accessible beach access points across the Grand Strand, making it easy to get onto the beach.
In the Spotlight
Featured Places
Frequently Asked Questions on Accessible Travel
What types of accessible accommodations are available in Myrtle Beach?
Myrtle Beach offers a variety of accessible accommodations, including hotels, resorts, and vacation rentals. Many of these accommodations have accessible rooms and amenities, such as wheelchair ramps, grab bars, and roll-in showers.
Are there any accessible beaches in Myrtle Beach?
Yes, there are several accessible beaches in Myrtle Beach, including the beach at Myrtle Beach State Park. These beaches have accessible parking, restrooms, and beach access points.
What accessible transportation options are available in Myrtle Beach?
Myrtle Beach offers several accessible transportation options, including taxis and ride-sharing services that have wheelchair-accessible vehicles. Additionally, some hotels and resorts offer shuttle services with accessible vehicles.
Are there any accessible attractions in Myrtle Beach?
What resources are available for planning an accessible trip to Myrtle Beach?
Myrtle Beach has several resources available for planning an accessible trip, including the Myrtle Beach Area Chamber of Commerce and the Grand Strand Miracle Leagues, which provides accessible sports programs for individuals with disabilities. Additionally, the Myrtle Beach Access Guide provides information on accessible accommodations, attractions, and transportation in the area.