Sensory-Friendly Restaurants in Surfside Beach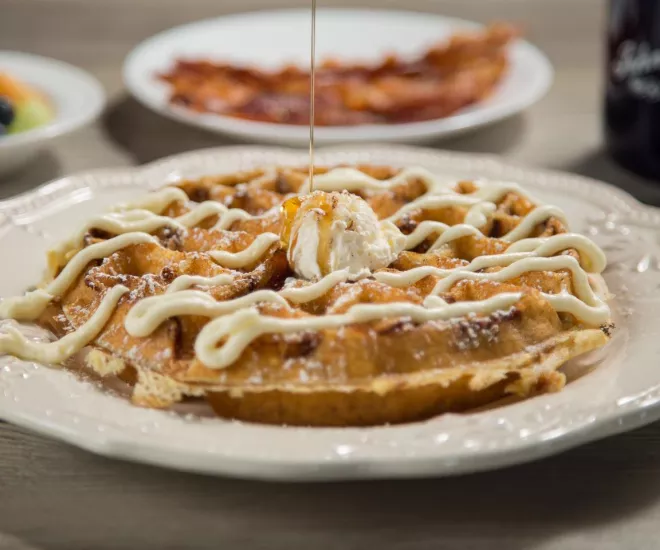 Sensory-Friendly Restaurants in Surfside Beach
Surfside Beach was the first town in the nation to become autism certified. Autism certification, obtained through Champion Autism Network (CAN), means restaurants, first responders and other services have been taught how to help autism families and welcome them to their establishments. There are numerous restaurants in Surfside Beach that offer special discounts or benefits to CAN card members. CAN cards are available to any family that is impacted by autism. Visit CAN's website to get yours or pick one up at the chamber of commerce in Myrtle Beach.

843-251-9052 | 1410 Bus. US-17 S., Surfside Beach, SC 29575
I am particularly fond of the hamburgers here. There are numerous hamburger joints in the area and I always come back to this one! The burgers are fresh, juicy, and flavorful. You can order them simple or dress them up with pork, cheese, or other toppings. I also appreciate that they are not so huge that you leave feeling overstuffed but they are also reasonably priced so if you want another you can go for it! If burgers are not your thing, I strongly recommend the Buffalo chicken wings. They are the closest you will find to the real deal without being in Buffalo! There's nothing fancy here but there's tons of flavor in the menu items here! Famous Hamburger Joe's in North Myrtle Beach is also autism supportive. Show your CAN card and get 10% off, excluding alcohol.
843 448 6789 | 1200 Bus. US-17 N., Surfside Beach, SC 29575
Johnny D's is famous for its autism involvement. Chef Jamie is an autism mom and advocate and she wants to support and welcome autism families to her restaurant. She even educates her patrons about autism. Johnny D's is famous for its waffles and benedicts. Chef Jamie created some original combinations for the benedicts such as pork belly or Reuben benedicts. They also offer old favorites such as pancakes, eggs, grits, and toast but why eat that when you can try something new? My very favorite is the red velvet waffle with cream cheese drizzle. But if you are craving lunch, she can help with that too! Since Jamie's creations are so popular,  this restaurant can be busy and cause sensory overload. You can request noise-canceling headphones or order your food to go and eat at your accommodations. They do have outdoor seating which can be quieter but is on a busy road. The busiest times are 10:30- 12:30 and they open at 7 and close at 2. You can order your meals online to avoid waiting at the restaurant. They also offer delivery. Show your CAN card and you'll get to the head of the line and get a 10% discount.
1601 N. Ocean Blvd., Surfside Beach, SC 29575
Saltaire Coastal Kitchen is located at my most favorite hotel! Holiday Inn Oceanfront at Surfside Beach is a well-kept secret with an impossibly beautiful view and pool. It is located right on the beach and in a very quiet part of town. It also has its own restaurant which is certified autism supportive. It's not unusual to find locals dining here. The Saltaire Coastal Kitchen has a history with CAN, providing a space for autism families to dine with other families. These special experiences happen during the off-season. Join CAN's email to get updates. Their staff is fabulous with kids on the spectrum and many have children on the spectrum too. The menu is delicious and the chefs are happy to meet dietary restrictions whenever they can. I've never had a bad meal here but, my personal favorite is the Autumn Glow Salad. They also serve breakfast and offer delivery and pick up. Show your CAN card and get 10% off.
Simply Tea and Soda
2696 Beaver Run Blvd., Surfside Beach, SC 29575
If you're ready to step away from restaurant food and want a light treat to hold you for a while, try the boba tea and custom soda's at Simply Tea and Soda. This delightful shop has swinging seats, sofas, and high-top tables with a lounge vibe. Owner, Adrion, is a master at mixing the flavors and you have numerous choices of fillings such as tapioca pearls, fruity popping pearls, jelly, and more! His soda combinations are so refreshing too!
Simply Soda and Tea is hosting an autism awareness day on June 11. They will be celebrating Champion Autism Network with a special drink designed as a tribute to autism families. Come in between 1-4 p.m., show your CAN card, and get 15% off the price.
2859 US-17 S Bus., Murrells Inlet, SC 29576
has a vast menu of favorites and some original flavors! The Buffalo chicken rolls sound amazing. They serve two kinds of pizza including the traditional deep dish. If pizza isn't for everyone in your group, they have plenty of sandwiches, burgers, and salads to choose from. Be sure to leave room for dessert. Who can pass up New York-style cheesecake? As the newest members of CAN, they offer a discount to our families. Just show your card.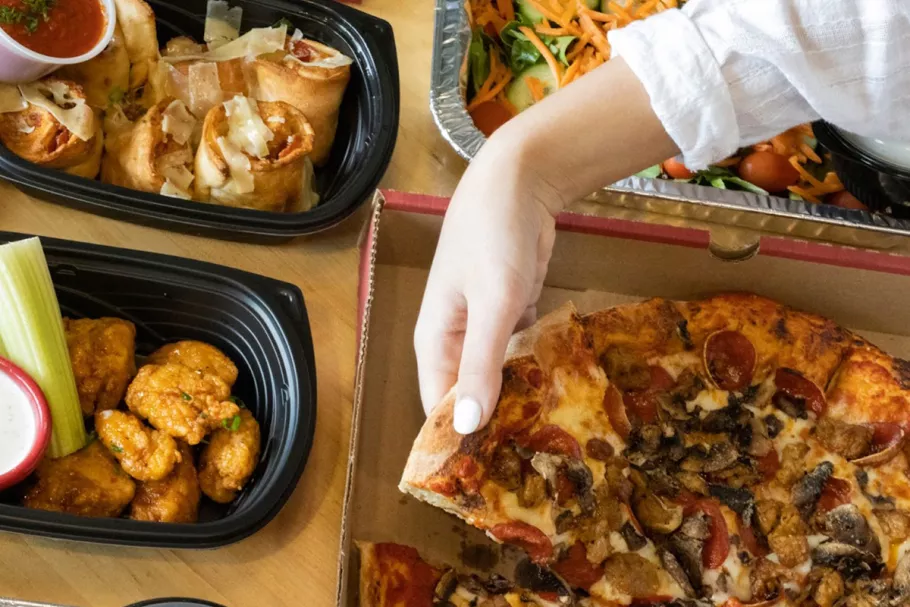 2851 US-17 Bus., Murrells Inlet, SC 29576
Pancakes and more pancakes!! This delightful lodge setting is hosting an event for Champion Autism Network (CAN) on July 28. For $6 you and your family members can get pancakes and meet other families who happily support CAN. The pancake dinner, (maybe it should be called CANcake dinner?) starts at 5 p.m. and ends at 7 p.m. If you can't make this event be sure to stop by and get your fill of breakfast goodness while you are in town.
843-477-1100 | 810 3rd Ave. S., Surfside Beach, SC 29576
I always think of Willy Wonka when I see the golden egg! But really this breakfast/lunch joint is a treasure of eating goodness! Servings are generous and prices are moderate. You can't miss the building as it is graced with a huge Golden Egg. Judging by the cars and golf cars out front during the warm months, this is one of the most popular places to eat. If you feel it's too busy for your family, you can place an order for pick up. Since they serve lunch too, grab a bite and take it to the beach for a sweet day out! Show your CAN card for preferred seating if there is a wait and get a 10% discount.
No matter where you choose to eat, have confidence that you will be welcomed and respected. Be sure to visit Champion Autism Network's website and Facebook page for new listings of great restaurants to visit!