Fishing In Myrtle Beach
Reel in Some Fun
Every kind of fishing you've ever liked or thought you would like to try is possible in the Myrtle Beach area. From big-game fishing off-shore in the Atlantic to onshore to inland, saltwater or fresh or a brackish mix is yours to choose in our rich fishing grounds. Go cast where you like. Reach out to one of our many residents who dedicate their lives to helping people enjoy their home waters. Whatever your idea of a good day fishing, it's waiting here for you.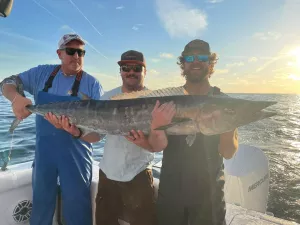 Grand Strand Fishing Rodeo
One of the longest running tournaments in the Southeast, the Grand Strand Fishing Rodeo is from November 1st and continues monthly through October 31st, 2023.
For more information on rules, registration and prizes, click the button below.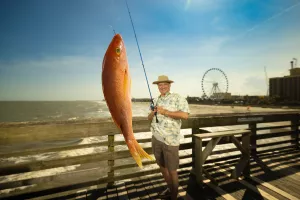 Fishing License Information
You do not need a fishing license when fishing on a public pier, on a licensed fishing charter, or on a privately owned freshwater pond. Children under the age of 16 do not need a fishing license unless engaged in commercial fishing.
You do need a fishing license if fishing from shore or in a non-charted boat in saltwater.
Fishing Charters and Locations