Traveling to The Beach
How you are getting to The Beach is a big part of your planning process!
Traveling by air to South Carolina's Myrtle Beach area is easier than ever with the Myrtle Beach International Airport with 9 different airlines and dozens of direct flights. 
The favorite way for visitors to get to the Grand Strand is by car, so you can get out an explore easily. But if you're planning a long weekend getaway, a golf outing, or a fun shopping expedition, there are many ways to travel to Myrtle Beach and get around the area. 
Learn more about how to get around the Myrtle Beach area.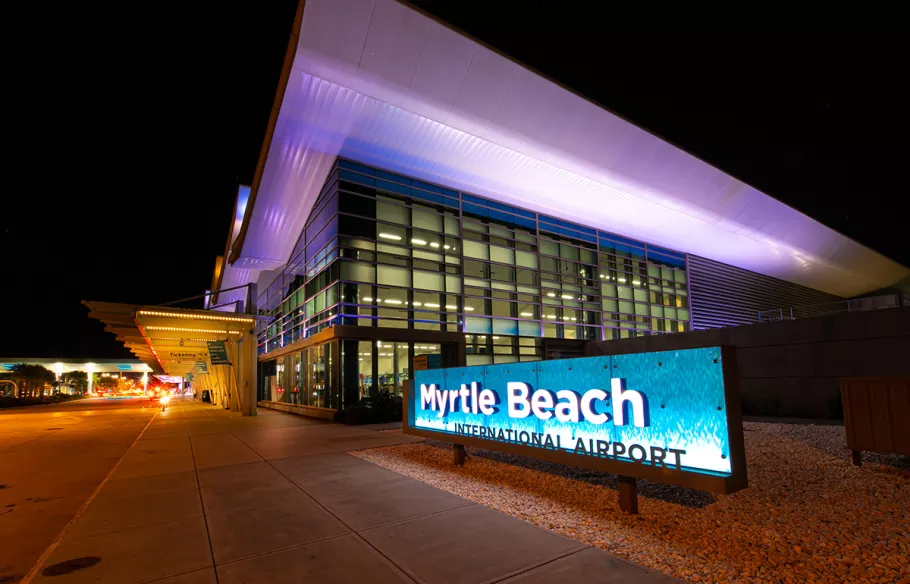 Fly to The Beach
Looking for a flight? The Myrtle Beach International Airport offers 9 airlines and dozens of direct flights across the country making it easy to find a flight from your hometown to The Beach. See which airlines fly to The Beach.
Luggage Storage
It can be a challenge to find places to store your luggage between check in or out and your travel schedule. There are a few options around the Grand Strand for you to choose from. The Market Common stores passengers' luggage as a courtesy in their main office at 4017 Deville St. from 9 - 5, Monday – Saturday. Bounce Luggage Storage is now available in many locations across the Myrtle Beach area from Pawleys Island to North Myrtle Beach.
Click here for Myrtle Beach Hotels and Motels, and other lodging options.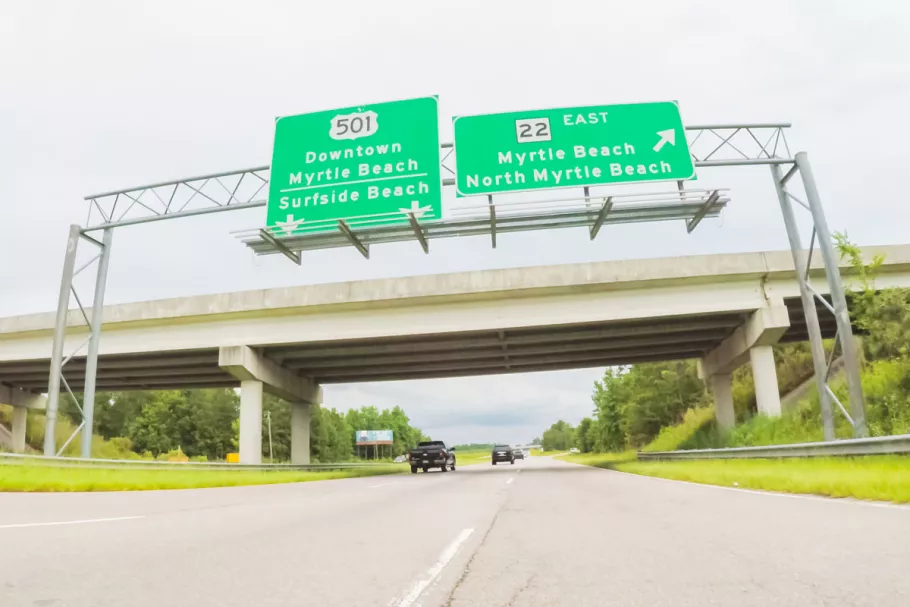 Rental Car Options
Showing Results 1-19 of 19
Deals on Places to Stay
All the Best Deals on Places To Stay for your trip to the Myrtle Beach area.
Latest News from the Beach
Sign up for the Visit Myrtle Beach eNewsletter with tips for the best vacation to The Beach!
Visitors Guide
Get your Official Myrtle Beach Area Visitors Guide and plan your trip to The Beach!