Bay View on the Boardwalk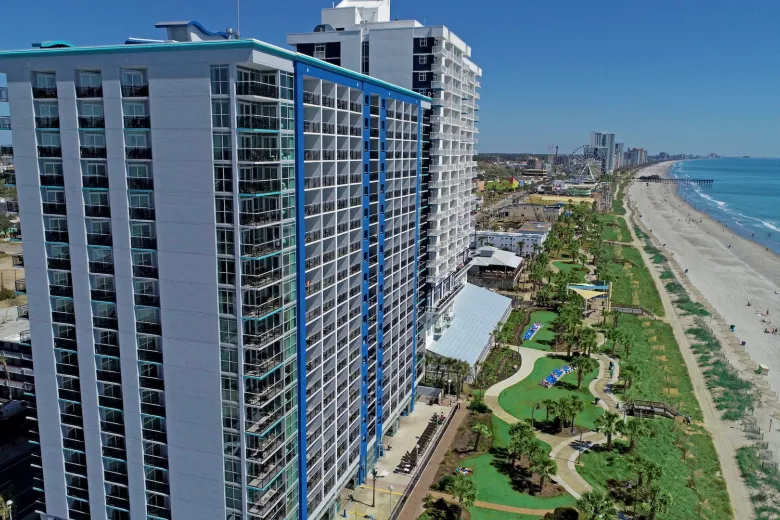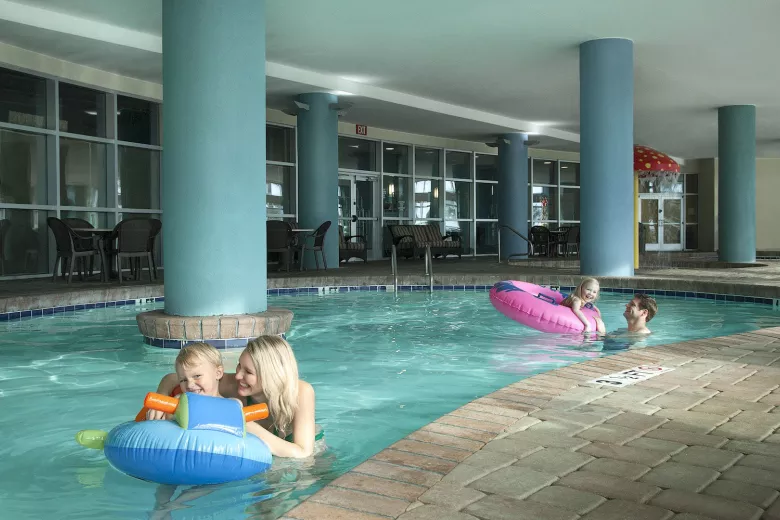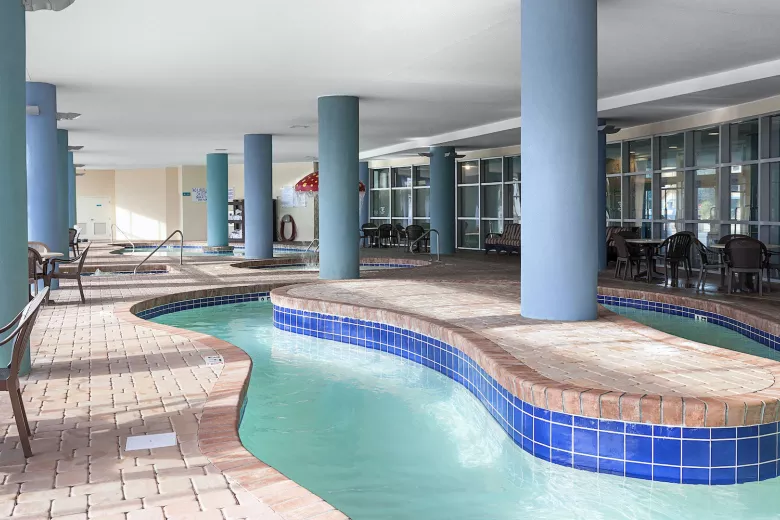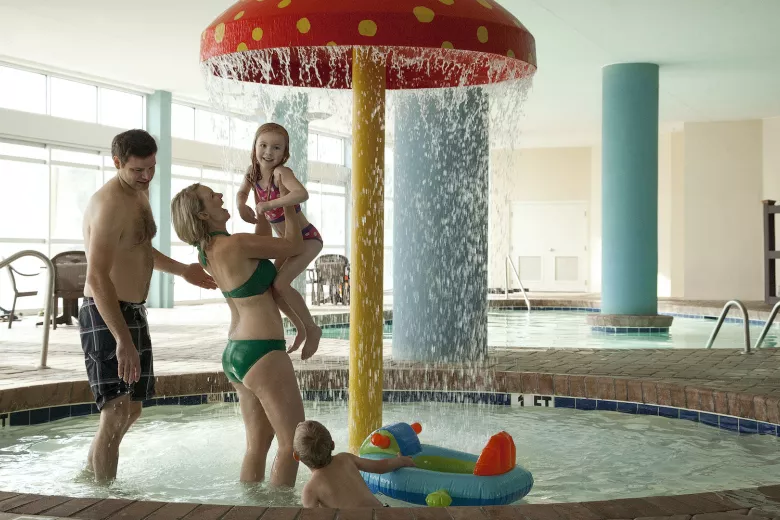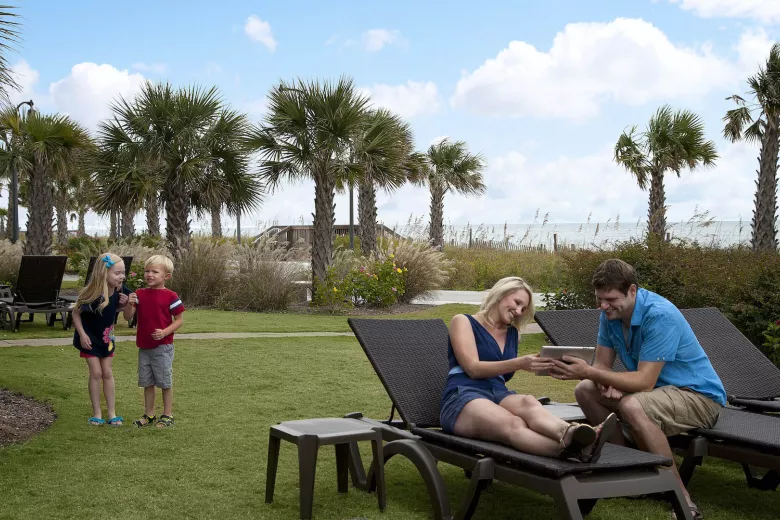 Highlights
Bay View on the Boardwalk is charmingly centered within Myrtle Beach's wide array of restaurants and nightlife and towers over everything in proximity. Lending a gorgeous 360-degree view of the Myrtle Beach area, with the SkyWheel and Pavilion to the north, and the Pier at 2nd Avenue to the south, the possibilities and experiences during your stay are endless! Sweeping vistas of the Atlantic Ocean and Myrtle Beach Boardwalk & Promenade accompany all oceanfront rooms. Ocean view rooms highlight both the gorgeous shoreline and Myrtle Beach skyline in both directions. City view rooms benefit from sunset panoramas of the verdant south city and lively downtown.
Guests of the delightful Bay View on the Boardwalk benefit from multiple indoor swimming pools, life-size games of chess and checkers, an on-site Starbucks on the ground floor, shuffleboard overlooking Ocean Boulevard, an outdoor pool and spa with fire pit in between, and elegant interior details within the rooms. Interior details include, but are not limited to, private balconies in each room and granite countertops.
Bay View also offers incredible perks with the Brittain Rewards program. Participating guests enjoy over hundreds of dollars in savings during their stay in admission to local and participating attractions such as Myrtle Waves Water Park, Broadway Grand Prix, and Ripley's Aquarium.
General Services and Features
Property Features & Services
Students must be accompanied by adult
Rental Options
Long Term Rentals 30-60-90
Room Accessibility
Wheelchair Accessible Rooms