Accessible Myrtle Beach Attractions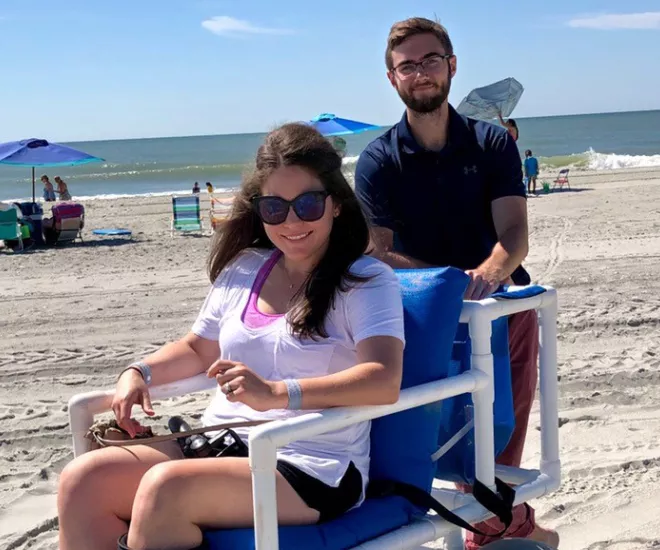 Accessible Myrtle Beach Attractions
I know that traveling with disabilities can be challenging, and the Myrtle Beach area strives to equip you with the resources you need to enjoy the beach vacation of your dreams in Myrtle Beach. The Grand Strand communities work hard to make our area enjoyable to people with all abilities. Whether you visit in a wheelchair or need sensory friendly activities, the area offers many options for you to have a wonderful visit.
Myrtle Beach offers many handicap accessible hotels, resorts and condo rentals that will help make your stay as relaxing and stress free as possible.
Beach Access Points 
The City of Myrtle Beach provides a multitude of accessible beach access points and offers beach wheelchairs for those who need them free of charge. These beach wheelchairs have large tires that can easily maneuver on the sand as well as a standard wheelchair seat. 
Beach going wheelchairs and handicapped parking are available at the following locations: 77th Ave. N., 72nd Ave. N., 54th Ave. N., 24th Ave. N., 8th Ave. N., 5th Ave. N., 8th Ave. S. In North Myrtle Beach, go to 1st Avenue South. 
Call North Myrtle Beach Parks and Recreation Department, 843.280.55784 or 843-626-7645x129 to reserve a beach chair. Visit our Beach section of our website for more information.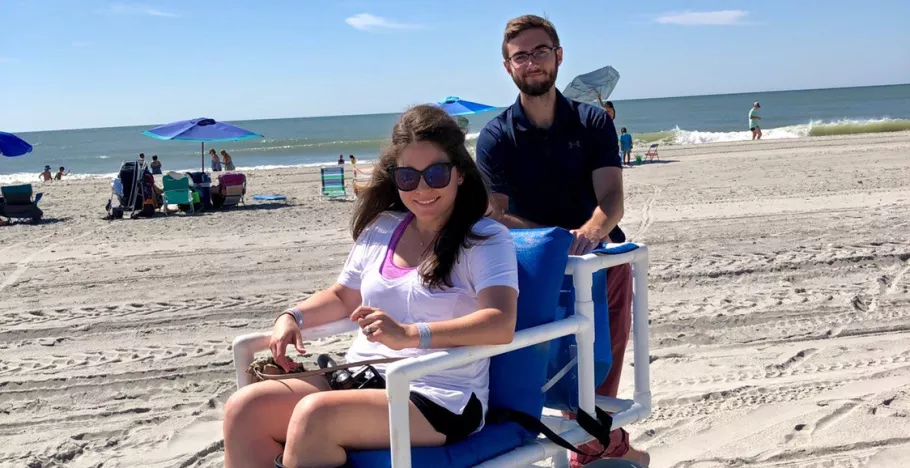 Mini-Golf
Many of the mini-golf courses are wheelchair accessible such as Captain Hook's Adventure Golf and Jurassic Mini Golf. Check out our other mini-golf options to find more fun courses! 
Exhibits at a go-at-your-own pace, stingrays and crabs to touch, facility is wheelchair accessible.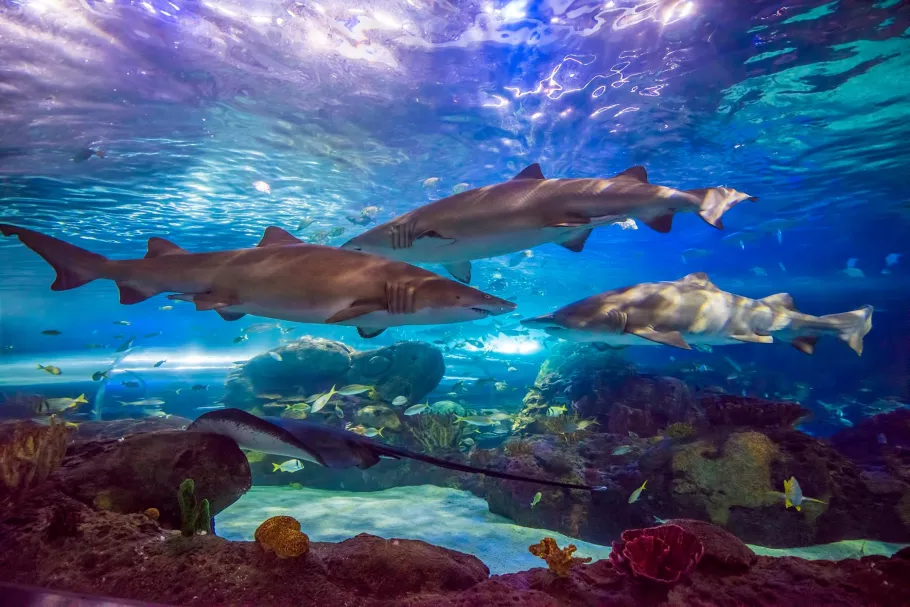 Broadway at the Beach and Barefoot Landing
Broadway at the Beach offers wheelchair and scooter rentals on-site at the kiosk near the Guest Services Center during the spring and summer months. During the off-season chairs are available by calling 843-446-8723. Wheelchair services are available at Barefoot Landing in North Myrtle Beach at the Visitor Center.
Fishing
The Cherry Grove Pier features public handicapped parking spaces only a few feet from the pier. With ramps you can roll right out to the pier and fish to your heart's content while seeing the beach and rolling surf, meeting new friends and sharing similar interests with other people. Everyone of all capabilities is out there fishing!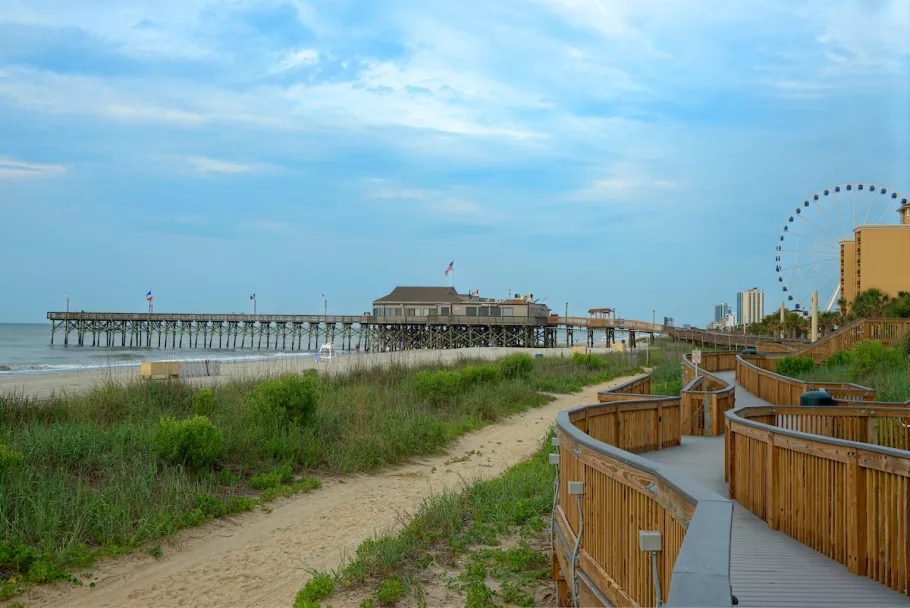 SkyWheel Myrtle Beach
The SkyWheel is accessible to all with bench seating and accessible loading options. 
Theaters and Shows
All of our shows and theaters are accessible. Since 1986, when Calvin Gilmore and The Carolina Opry pioneered the Myrtle Beach area's theater boom, the area has emerged as a hotspot for live family entertainment - offering the best in shows, music, dance, comedy, dinner theater, celebrity concerts, and movies.
Be sure to visit Alabama Theatre, Legends in Concert, The Carolina Opry and Pirates Voyage Dinner and Show for a show you won't soon forget. 
Brookgreen Gardens
Stroll through these beautiful low country gardens at your own pace. The wide open spaces and paths are ideal. 
Barefoot Queen Riverboat
North Myrtle Beach's premier boat venue for scenic day and dinner cruises. Enjoy a relaxing and beautiful cruise along the Intracoastal Waterway with 2 interior heated/cooled levels and 3 outdoor deck spaces.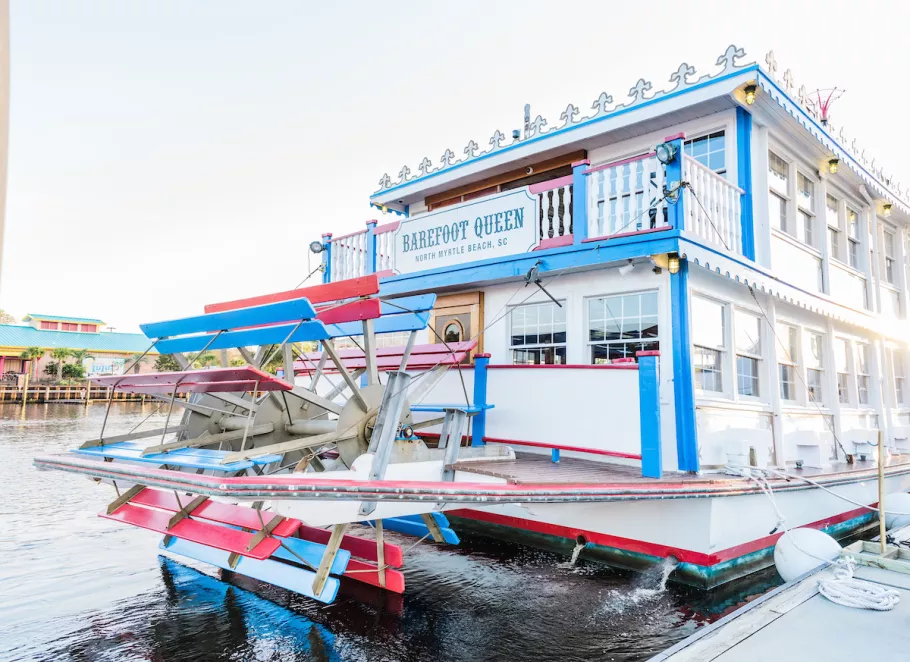 Did you know that Surfside Beach was the first autism-friendly certified destination? Since then, Myrtle Beach has also been certified as an autism-friendly city. Many local businesses and attractions have created special sensory-friendly events and activities for families visiting the area. There are Certified Autism Supportive restaurants all over Myrtle Beach. The waiters and staff are trained in what to expect with autistic customers. They have been certified by the Champion Autism Network, which means the staff has been trained to help with situations like meltdowns at any of the participating attractions, hotels and restaurants. 
Sensory-friendly movies and visits are available along the Grand Strand throughout the year at Ripley's Aquarium, the Strand Theater in Georgetown, Fun Warehouse, Grand 14 Movie Theater at The Market Common, Myrtle Beach Bowl, Myrtle Beach Pelicans, Dave and Buster's, WonderWorks, The Adaptive Surf Project and more. 
We are dedicated to providing an excellent beach vacation for all families traveling with family members with sensory-processing disorders. Visit our Autism Friendly travel page for more information!