Beach 'n Chili Fest
September 29 - October 1, 2023
Burroughs & Chapin Pavilion Place
Eat Or Compete as the Beach 'N Chili Fest Returns this fall for their 56th Annual World Championship Chili Cook-Off!
The 2023 Beach 'n Chili Fest will feature three full days of entertainment, including a car show, live music, family fun, chili tastings and special guests, and, oh yeah, the world's best chili! In fact, hundreds of flavors and recipes for it! The 56th Annual World Championship Cook-off, presented by Bush's Beans, is the centerpiece of the Beach 'n Chili Fest. Gate admission is free. Tasting and VIP Lounge tickets are available.
Compete In The Beach 'N Chili Fest
Don't Miss the Beach'n Chili Fest & World Champion Chili Cookoff!
Head on out the Beach'n Chili Fest this September 23-25, 2022 to taste amazing chili right here in beautiful Myrtle Beach! Located right next to the beach, the World Champion Chili Cookoff is a guarateed good time with live music, beer gardens, muscle cars, and more.
Beach 'N Chili Fest 2023 Information
Where To Stay, Play And Eat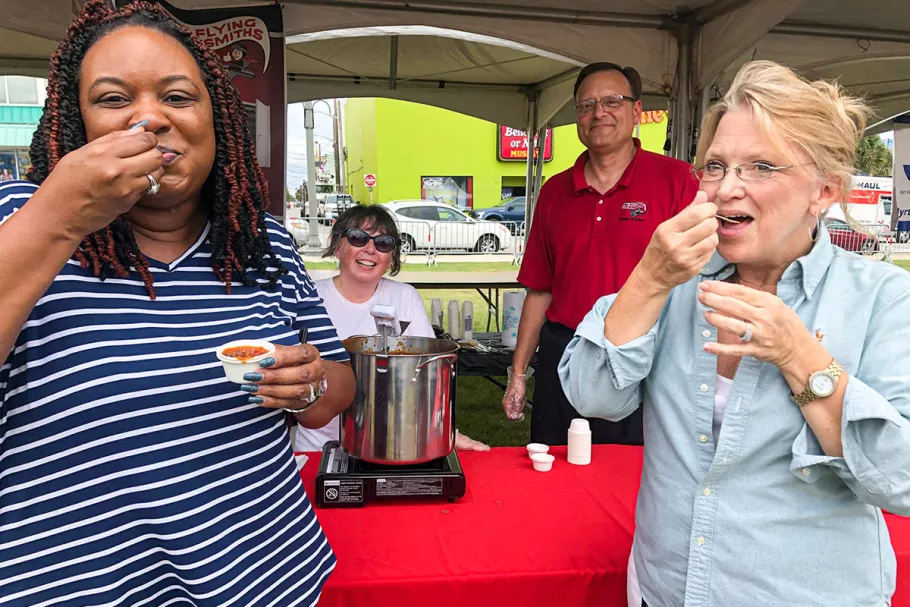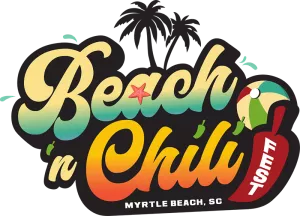 About the International Chili Society
Since 1967, the International Chili Society (ICS) has been bringing people together over one of America's greatest culinary creations. ICS sanctions more than 100 events a year nationwide with one mission – to continuously improve chili while raising money for charities and nonprofits. More than $100 million has been raised for charities by the chili arena since ICS was started. To celebrate each year's pro-chili season, ICS holds a World Chili Championship Cook-off (WCCC) and crowns World Champions. To see previous winners, click here.