5 Must-Do's This Summer in Myrtle Beach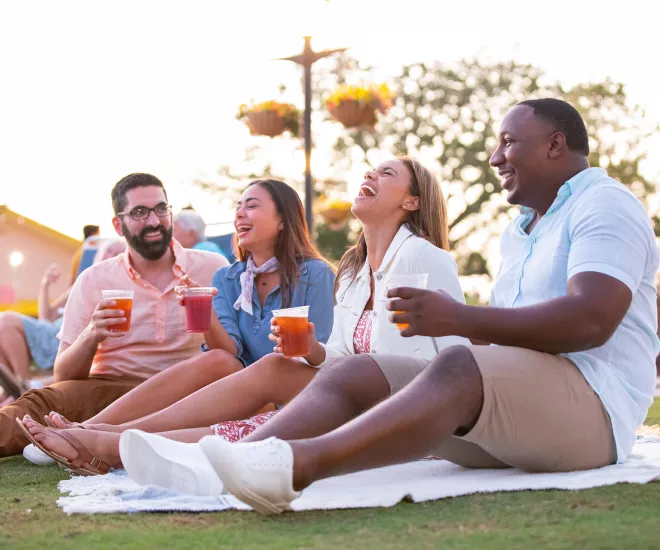 If you're planning a trip to a beach city such as Myrtle, I think it's safe to say you want to spend time near the ocean. But what about those evenings when you want to sit back and relax in a nice atmosphere, or the days you want to explore the local culture before taking a dive into the refreshing ocean water. A beach city isn't only the beach. It's a new place to discover, try different foods, and attend unique events. So, when you're planning your trip to Myrtle Beach this summer, consider doing one (or all) of the various things our city has to offer.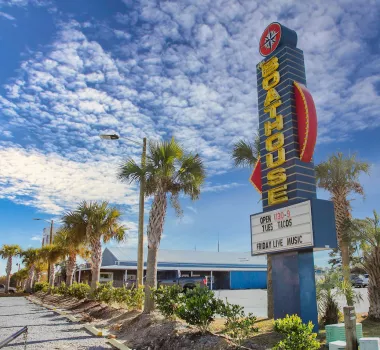 1.
Attend Landing at the Boathouse Summer Concert Series
One of the most unwinding and laid-back things to do in Myrtle is visit the Boathouse. This restaurant is located along the Intracoastal waterway, where boats and jet skis can often be seen flying by during the warmer months. This spot is a local's favorite, especially with its summer concert series. Starting in April and continuing until September, every Sunday night a live performance is offered in the backyard where there's a deck and lawn to lounge on. A wide variety of artists including country, reggae, rock, and tribute bands can be found at this spot. And the best part of the whole experience is that it's free! All you have to do is show up, bring a chair (maybe grab a drink), sit back, and enjoy.
featured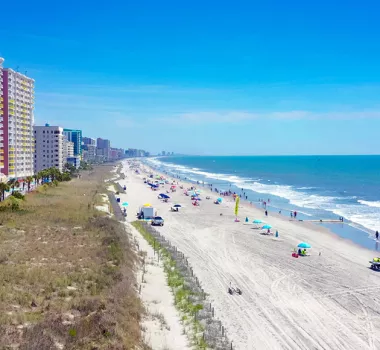 2.
The Atlantic Beach Gullah Geechee Cultural and Nature Festival
This amazing and unique opportunity is a must if you're in Myrtle Beach, but you have to plan your travel around the event. From June 23-25, Atlantic Beach, which is between Myrtle and North Myrtle Beach, is hosting the Gullah Geechee Cultural and Nature Festival. This event is to celebrate the Gullah Geechee culture that was created during the slave trade when African Americans were brought to the Carolinas, Georgia, and Florida to work on plantations. The festival will have different representatives of the culture such as storytellers, dancers, artists and more. Plus, this is the first year the festival will have a parade depicting fashion from the 1930s-70s. This is definitely something you cannot partake in your hometown, so it's worth attending.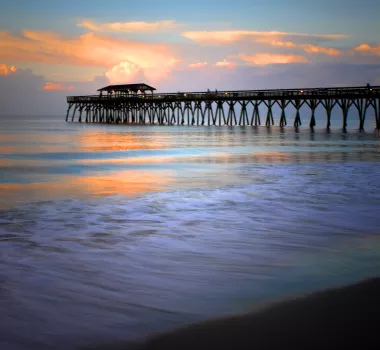 3.
Spend a day at the Myrtle Beach State Park
Instead of going to a random part of Myrtle Beach for a dip in the ocean, try planning a visit to the state park. With amenities such as grills and picnic tables, and activities like fishing and walking trails, there is something for everyone to indulge in. My favorite way to visit is by renting out a camping spot for the night and waking up early to catch the sunrise on the beach. It is a breath-taking experience that you and your friends or family will remember for a long time. If camping isn't your thing, you most certainly can visit the park during its opening hours and for a small fee of $8 and enjoy the ocean, have a picnic, and maybe even pick up an ice cream cone from the gift shop. Pro tip: if you plan a day trip, try to arrive as early as possible - the park tends to fill up fast once the afternoon hits.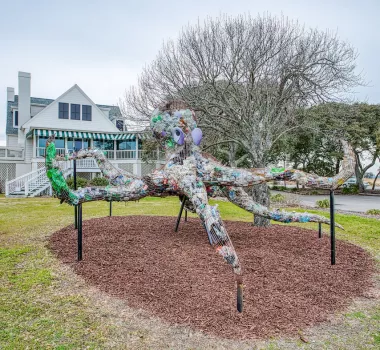 4.
Visit The Franklin G. Burroughs-Simeon B. Chapin Art Museum
If during your stay in Myrtle you want to escape the scorching sun, or the weather decides to act up and ruin your plans, a visit to the Franklin G. Burroughs-Simeon B. Chapin Art Museum is the perfect pastime. Located near the Myrtle Beach State Park, the art museum has been open to the public since 1997, but the actual building goes back to 1924, making it rich with history. It's one of the top art museums in the Carolinas and has numerous galleries that change throughout the year, so each time you visit you can experience something new. Admission to the museum is free, but donations are encouraged. I recommend visiting the museum, then taking a stroll down the beach, which is only a 5-minute walk away.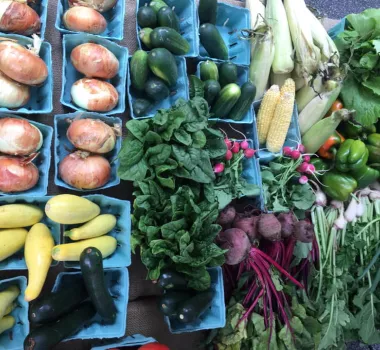 5.
Walk around one of Myrtle Beach's many markets
Although they are not widely advertised, Myrtle Beach has a handful of markets that are great to browse while in the city. Some are in the heart of Myrtle, while others require a little bit of a drive. The first market is run by the Waccamaw Market Cooperative and has various locations, but my favorite is Valor Park in Market Commons. This farmer's market always offers fresh veggies with locally made dips or sauces and has multiple craft vendors selling unique items that can serve as great souvenirs. Another market is Everything Under the Sun, which is the areas largest indoor flea market. They now have two locations, one in Myrtle and the other in North Myrtle Beach, and they offer everything ranging from jewelry, vintage clothing, sports collections, and more. So, if you're seeking a gift to bring home or want to find classic memorabilia of Myrtle Beach, you need to check out these places.