Sensory-Friendly Events in April in Myrtle Beach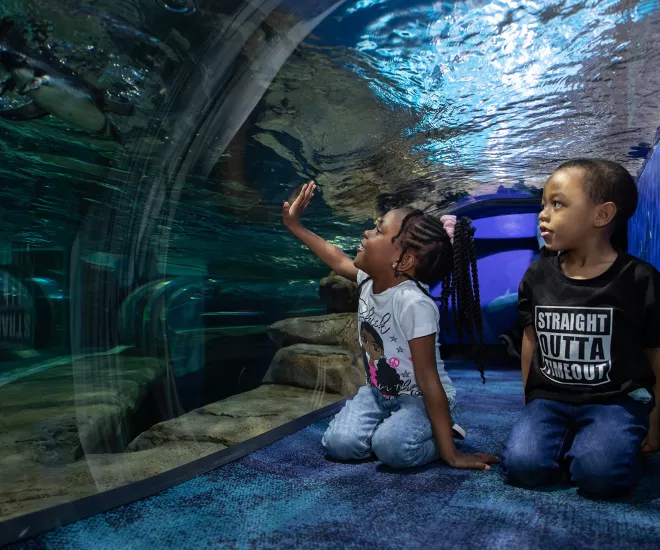 The Grand Strand welcomes autism families with open arms! Autism mom and founder of Champion Autism Network, Becky Large, saw a need and continues to meet it by providing fun and entertainment to visiting and local autism families. Through her efforts, Champion Autism Network collaborates with numerous businesses to offer autism-friendly events and discounts. Invest in an Autism Travel Club card to participate in these events. April 2022 is packed with opportunities!
Sensory-Friendly Easter Egg Hunt
April 1, 10 am
Surfside Beach is hosting an Easter Egg hunt in Passive Park just for kids with autism and special needs. From there, at 10:30, you can head over to the Firehouse for a sensory friendly visit to the firetrucks. No sirens, we promise!! 
The Grand 14 Movie Theater
"Super Mario Bros" | April 8, 10 am
The theater is reserved just for autism families. Lights will be up, sound will be down and kids can move about and make all the noise they need to so they can just be themselves without fear of judgement. Doors open at 9:30. If you purchase the Autism Travel LCub card, the movie is free for your whole party. Drinks and popcorn costs $1 each and all other concessions will be available as well.
Ripley's Aquarium
Sensory-Friendly Event | April 15, 9:00-11 am
Perhaps you figured this was not an option for you but CAN has made it possible! During this event, Ripley's Aquarium becomes delightfully quiet with lights up where possible and sound effects turned off. The only sensory input here is the beauty of the fish. There's even a room for quiet reflection on the tanks. Sound cancelling headphones are available at guest services and as a CAN guest you may exit through the front door and skip the gift shop. Show them your Autism Travel Club card to get our CAN family special rates.
Birthday Bowling Bash
April 16, 11 a.m. to 1 p.m. 
Strike!!!! We love bowling! Myrtle Beach Bowl lends us the whole alley for some bowling fun. Lights will be up and music down (except for the pins crashing it will be much quieter!). To bowl costs only $1 per person and shoe rental is also $1!  Hotdogs, chicken nuggets, grilled cheese and 3 oz. drink cost only $3 for our families. At the end of bowling, we'll celebrate all the April birthdays with cupcakes courtesy of Kroger Foods Carolina Forest.
Big Air Trampoline Park
Sensory-Friendly Event | April 16, 10 am - 11 am
Get all that energy out! Big Air is hosting a sensory-friendly event that will be a softer atmosphere for playing on all the trampolines, foam pits and climbing areas. Show your Autism Travel Club card and get $13 for an hour (+tax) and add an hour for an additional $8 if you wish. 
For more details about the Autism Travel Club card which gives you discounts and services up and down the Grand strand, visit the Champion Autism Network website. You can also join their newsletter to get current events for whenever you visit. Their Facebook page always has the latest events and registration details too. #ComePlayWithUSA and #YesYouCAN