Celebrate Fall at the Annual Aynor Harvest Hoe-Down Festival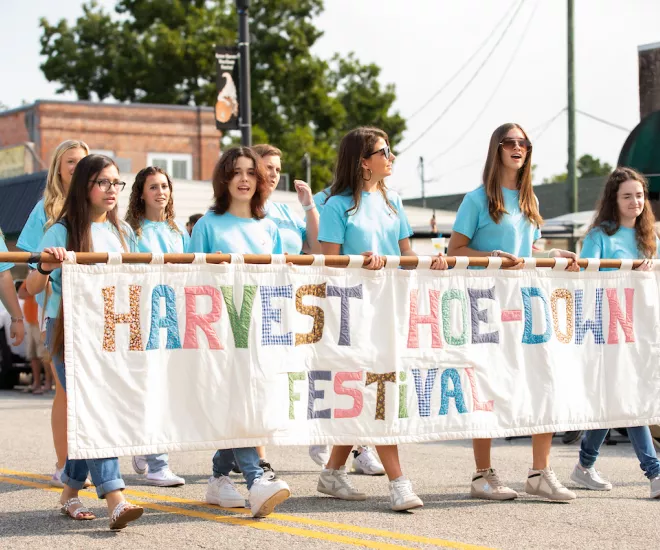 One of our favorite fall festivals is just around the corner! The quaint town of Aynor, South Carolina, celebrates its 43rd Annual Harvest Hoe-Down Festival on Saturday, September 16, 2023 in Aynor Town Park (600 South Main Street, Aynor). This family-friendly event features a variety of musical entertainment throughout the day, children's activities and hundreds of vendors. It all starts off with the parade at 10 am. The parade usually lasts around an hour and has a Grand Marshall, antique tractors and cars, local bands, mascots, ROTC units, fun floats and plenty of candy (as my son would probably have me note).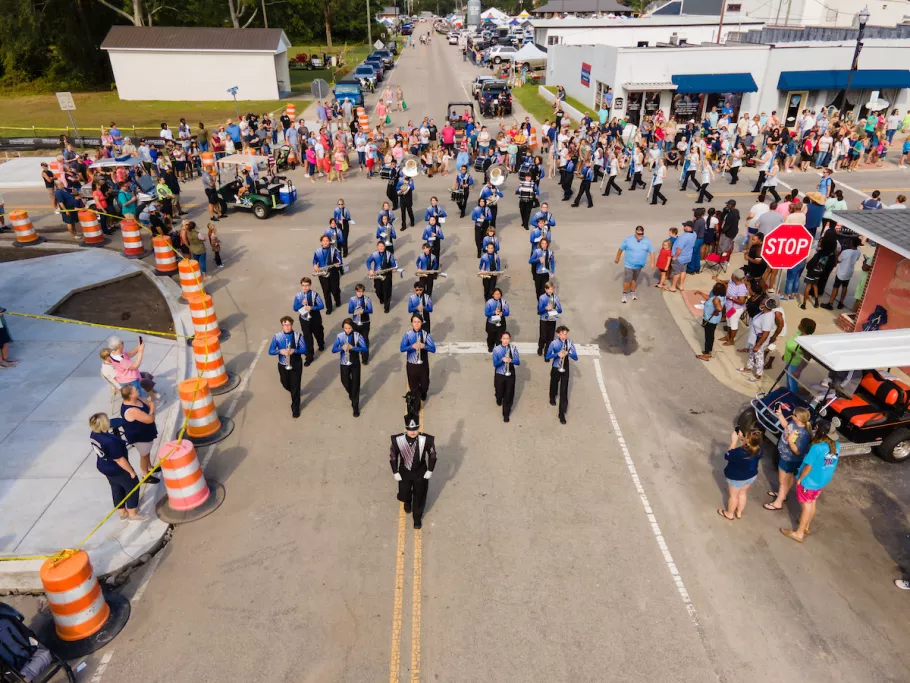 The general festival events begin at 11 a.m. and last until 5:30 p.m. Musical entertainment under the Town Park Shelter will be provided throughout the day by Aynor High Band and Chorus, Aynor Harvest Hoe-Down pageant winners, other school choruses, dance groups, gospel groups and more. It's the perfect spot to grab some chicken bog, barbecue, a funnel cake or a variety of other fun festival food. Over 100 arts and crafts vendors—ranging from wood and metal crafts to jewelry and flower arrangements participated last year—so we know for certain that it's a good place to pick up a one-of-a-kind souvenir. Children's entertainment will include pony rides, a moonwalk and slide.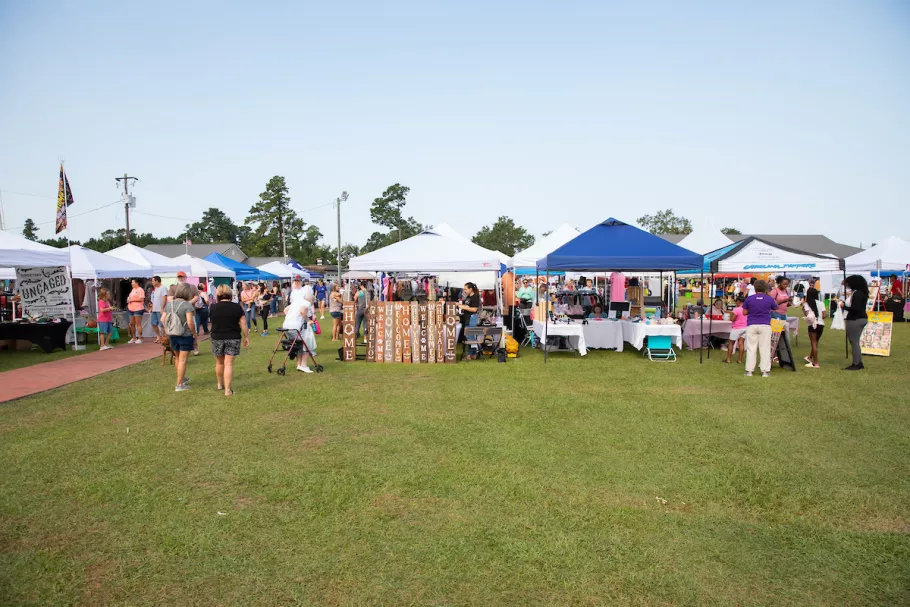 While we count this among one of our favorite fall events, it should be noted that it's still quite warm out when this event takes place. We've forgotten our sunscreen in years past and ended up needing it, so plan accordingly with sunscreen and water! The Aynor Harvest Hoe-Down Festival is sponsored by the Pilot Club of Aynor and always held the third Saturday in September. It usually draws around 24,000 people to the small town of Aynor, including many Grand Strand locals, and it's an especially fun event and town to explore for those visiting from out of town.
For more information on this year's Aynor Harvest Hoe-Down, visit their website at AynorHoeDown.com.