Sensory-Friendly Attractions in the Myrtle Beach Area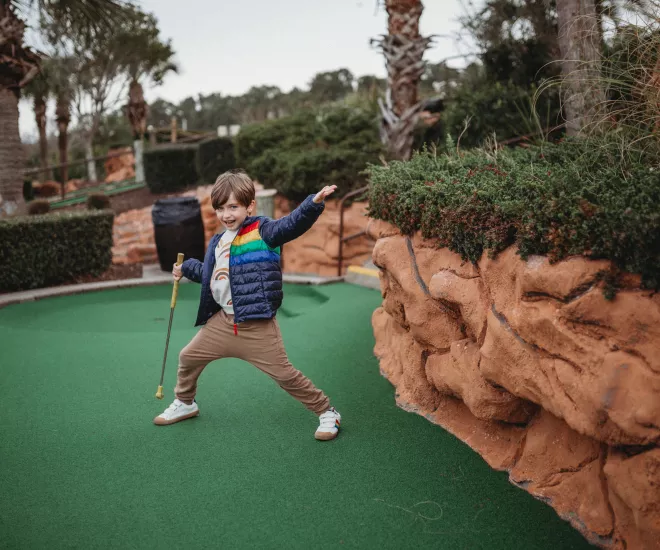 Summer is just around the corner! As you plan your trip to the Myrtle Beach area, you can depend on these attractions to provide a sensory-friendly experience.
Ripley's Aquarium of Myrtle Beach
Ripley's Aquarium is open year-round but once a month from September to May it hosts a sensory-friendly event.  Autism families are invited for 2 hours to visit the whole aquarium. For these events, Ripley's Aquarium turns up the lights and turns down the ambient sounds to lessen stimulation. At this amazing aquarium, you will see penguins, jellyfish, saltwater fish, and a walkable tunnel with fish swimming on all sides of you. Seeing a shark above your head is an unforgettable experience!  The stingrays are even available for handfeeding. Ripley's Aquarium is an autism supportive facility meaning their staff is trained and ready to help when needed. Noise cancelling headphones are always available year-round at guest services if you cannot make the sensory event. Visit Champion Autism Network's website to get your discount card and bring the whole family at a much-reduced entry fee. 
Bowling
I know what you are thinking, bowling can never be sensory friendly. Well, contrary to what you think, Myrtle Beach Bowl hosts sensory-friendly bowling once a month. They can never eliminate the sounds of crashing pins, but by raising the lights and turning off the music, bowling can be great fun! Myrtle Beach Bowl generously offers food, shoes and bowling fees at a discounted cost with your Autism Travel Club card. Their next event is April 10.
State Parks
Myrtle Beach is fortunate enough to have two state parks within a short driving distance. When you've been maxed out by crowds, noise and lights, head for the park to decompress. Myrtle Beach State Park is the closest to the city's center. It offers walking trails, a nature center, a fishing pier, a beautiful swing at the shore, playgrounds, and of course, the beach! There are changing rooms and bathrooms right at the beach entrance.
Huntington Beach State Park, a few miles further south, has similar amenities but it also has a special feature. Upon entering the park you will traverse a causeway surrounded by fresh water and sea water. Park at the end of the causeway and walk back to admire spoonbills, alligators, pelicans, ibis and more! There are two options for reaching the beach. The north beach is a bit more remote and often quieter. The south beach is right near the park store and Atalaya, the former summer home of the Huntington's. This unique building will be sure to fascinate any history or architecture fans in your group.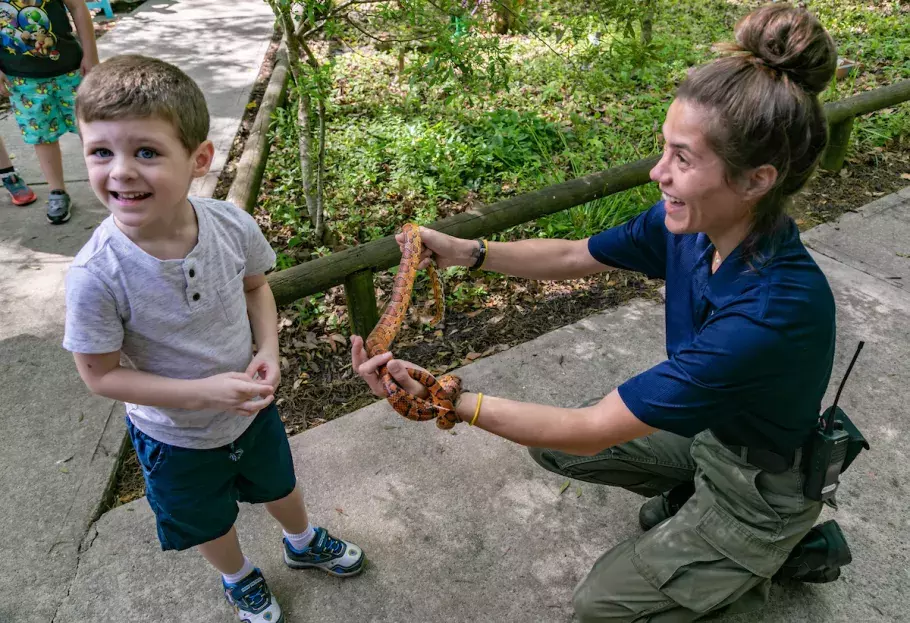 Playgrounds
We are blessed with so many wonderful playgrounds but our pride and joy is Savannah's Playground in Market Common.  Savannah's Playground is quite large and offers room for everyone to claim a little bit of space. There are the usual climbing structures but there are also zip line chairs and swinging and spinning structures too. My personal favorite section is the Harmony Musical Park where you can create your own original music- no experience necessary! The playground is divided into sections according to children's ages and designed with safety in mind. It is also conveniently located near restrooms and a water bottle refill. Note- the playground opens at noon on Tuesday so maintenance can spruce things up in the morning. Check the playground's Facebook page for current schedule changes. Free!
Brookgreen Gardens
This is one spot that every local will point your towards. Founded by Archer and Anna Huntington, Brookgreen Gardens is the home to numerous sculptures, gardens and water features. You can't miss the grand entrance with a gigantic sculpture of 2 fighting horses. Inside, the 9,100 acres of gardens, lakes, marshlands and wildflower fields is no less impressive. One portion of the garden is dedicated to children and inspires imaginative play and wonder. Running, skipping, spinning, hooting is all welcome here! Of course the sculptures will also impress, especially if you love animals.
Another sweet surprise of Brookgreen Gardens is that it has a zoo! The zoo has native animals such as foxes, eagles, otters, horses and goats and soon will have rare red wolves. While visiting the zoo, be sure to stop into the butterfly house which opens May 2. If you choose to focus on Lowcountry history, a raised boardwalk winds through the live oaks telling the tales of the people who lived and worked there. A boat ride down the surrounding creeks enhances this experience. Due to the large nature of this attraction, I recommend you select one or two areas to focus on. Your tickets are good for 7 days, so you can return to see more of it. Please note that there is an extra fee for the boat ride and butterfly house.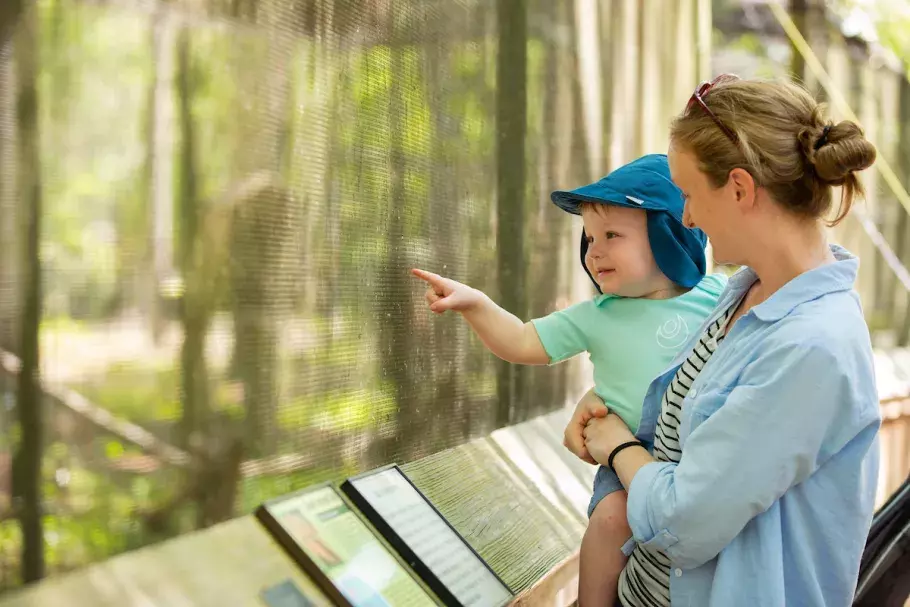 Trampoline Parks
Rainy days can be fun too! Big Air Trampoline Park or SkyZone Trampoline Park will brighten your day and give you a chance to see what superpowers can feel like! Both locations host sensory-friendly days which are posted on CAN's Facebook page. A variety of activities such as open jump arena, dodgeball, slam dunk zone, climbing challenges, stunt bag arena, ziplines and ninja courses can be found in both parks. They can also help you celebrate a birthday or other important event.
The most important task now, is to get your Autism Travel Club card, pick an event and #COMEPLAYWITHUS!®  Learn more about our Sensory-Friendly destination and Champion Autism Network.