Healing in Nature at Brookgreen Gardens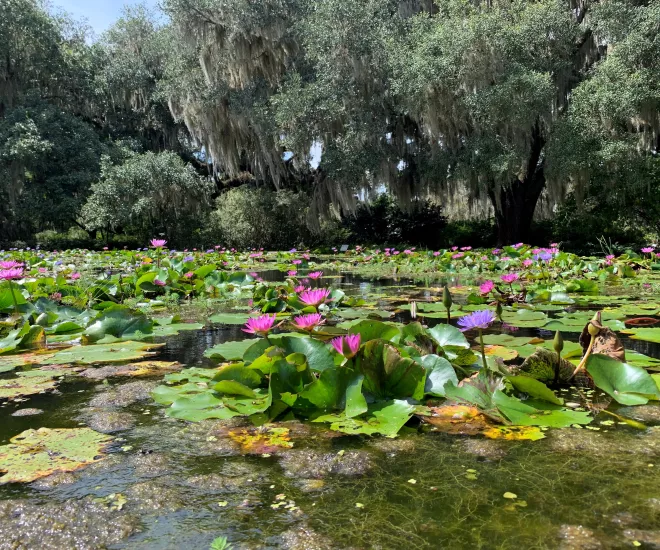 Healing in Nature at Brookgreen Gardens
Brookgreen Gardens and Autism are Great for Each Other! 
Healing in nature, forest bathing (Shinrin-yoku), nature immersion, gökotta (listening to early bird song). Whatever you call it, healing in nature is embraced around the world by all cultures. Here in South Carolina, we have numerous opportunities to be out in nature to calm our nervous systems and appreciate the natural world around us.  This is especially important for families with autism. My son's ability to see past the noise in his head and observe nature took twelve years to appear but we never gave up on exposing him to nature. It was worth the wait and we still get a thrill when he points out a new bird or plant that draws his attention. One of our most favorite places to immerse ourselves in nature is Brookgreen Gardens.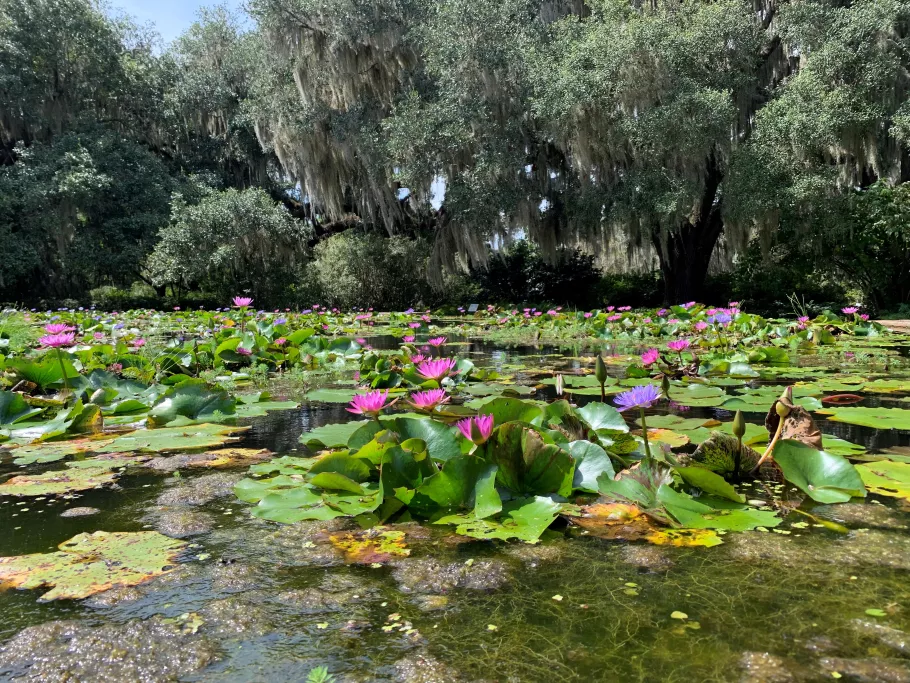 As the name implies, Brookgreen Gardens is a collection of gardens but it also is the home for numerous, beautiful sculptures of animals and human forms. One of my favorite reasons for visiting here with autism is the wide open spaces for running and burning off nervous energy and enjoying the quietness. Here, the sounds of traffic and amusements are replaced by birdsong. The gardens can be visited by foot and the paths are wheelchair accessible. Bicycles are allowed on the paved roads only. There is a trolley that can give your legs a rest when needed. 
For the children in your party head right for the Dorothy P. Peace Garden Room for Children. You'll pass through the beautiful oak alley which is dripping in Spanish moss. Depending on the time of year you can see camellias, spring bulbs, azaleas, wildflower fields, hot weather annuals, lilies and more. The children's garden is a serpentine of paths running through a variety of shaded gardens. Some of my most favorite sculptures, such as the bear or the tortoises, are here. There are also some child size structures for imaginative play. Running and laughing and noise making are all encouraged here. 
If you've worked up an appetite, the Old Kitchen is near the children's garden and serves basic sandwiches, desserts and drinks. The nearest bathroom is at the Brown Sculpture Court. 
Of course, you don't have to limit yourselves to just the children's garden. Let the paths help you wend your way to more gardens and sculptures. Every turn reveals something new and magical. Should you need to cool off or warm up, enter a sculpture display building. At Christmas time, the display room by the entrance is filled with toy trains. The 2021 display included Harry Potter, Rudolph and Thomas the Tank. 
If you happen to be visiting the area in the summer, be sure to go to the Summer Lights when the gardens are dripping in fairy lights. This happens every July and August.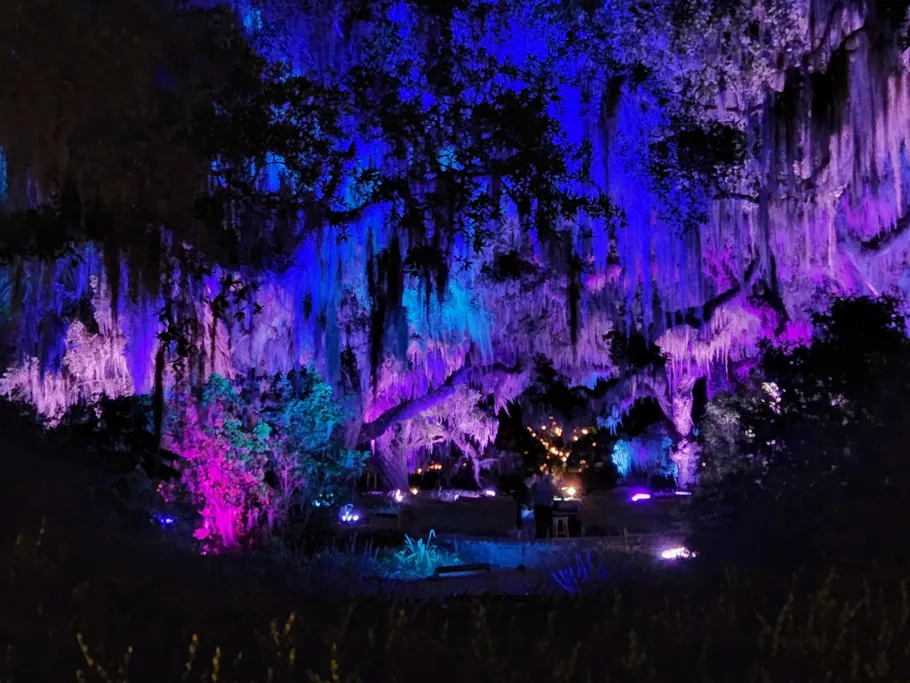 A similar, but more grandiose display, Nights of a Thousand Candles, happens November through Christmas and includes live music and food vendors. This festival sells out fast so buy your tickets early. Sales begin in August and tickets cost $35 for non-members. This event also starts earlier in the day which may be easier for your child's schedule. I really like this event for people with autism because it is so calming and the dim lighting filters out a lot of the elements that may be triggering such as bright sunlight and summer heat.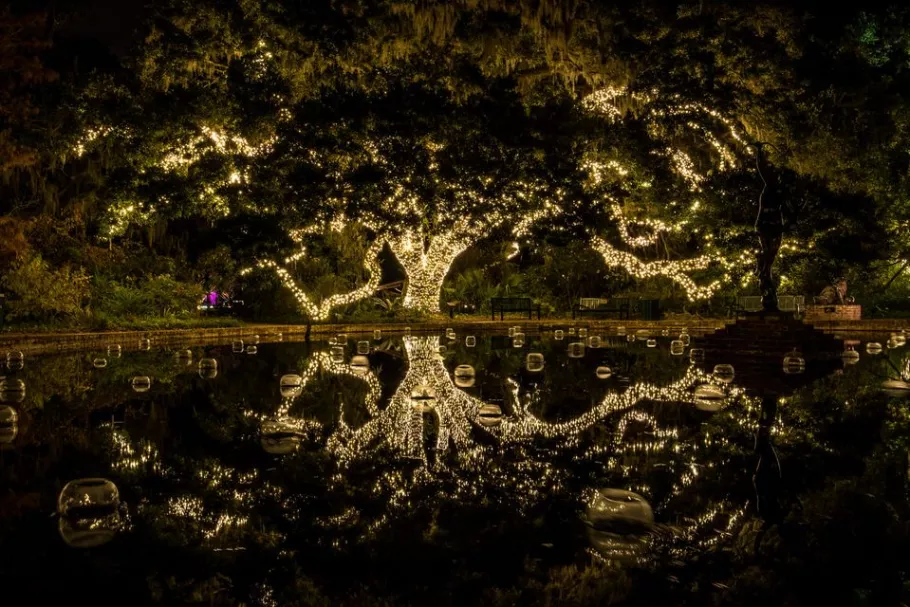 Three other areas worth considering for your kids are the zoo, playground and butterfly house. More details are in my other blog dedicated to them here! 
Brookgreen Gardens is open every day from 9:00 a.m. to 5:30 p.m. It is located at 1931 Brookgreen Drive Murrells Inlet, SC 29576 (Off US Highway 17 Bypass, between Murrells Inlet and Pawleys Island) Admission costs $20 for adults and $10 for children and the ticket is good for 7 consecutive days.