Best Oceanfront Restaurants in Myrtle Beach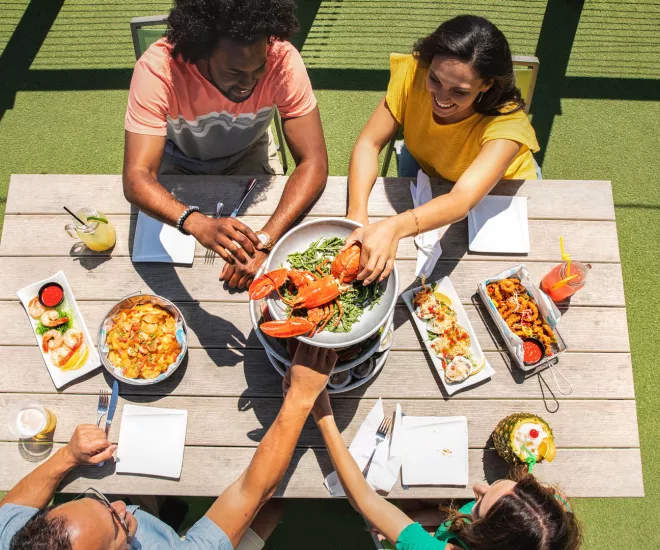 People usually visit the beach for a nice stroll, to lay out in the sun, or to spend some time cooling down in the salty water. Although those are all reasons to visit, the beach is also beautiful to look at. What better way to sightsee, than to pair it with food and drinks? Try these on the water dining options for your next trip. 
*NOTE: Some restaurants are seasonal, so call to ensure they are open prior to arrival* 
Located right next to the Myrtle Beach State Park, Damon's is a great restaurant for an evening out. The restaurant sits on stilts, so guests receive a clear view of the Atlantic Ocean. Visitors can sit outside on a large porch on the water, or inside the spacious dining area. Damon's is famously known for their ribs, but also offer various sandwiches, wraps, and salads. This is an ideal restaurant to visit after shopping at Market Commons, touring the boulevard, or spending a day at the state park. 
Just like the name says, Bummz Beach is the best place to relax and unwind after a long day of activities. The café is small inside with bar seating and a few tabletops, but the restaurant has a large outdoor seating area with lawn chairs and tables. Past the patio is a grass area wherein the summertime people flock to listen and dance to live music while watching the waves crash on the shore. They serve traditional bar food including burgers, wings, and tacos, and offer a wide selection of drinks.  
If you enjoy art, dining on the water, and a mix of sushi and burgers, then you will fall in love with this restaurant. Art Burger is in a hidden spot within a plaza located in downtown Myrtle Beach. Upon entering you will notice dim lighting and walls flooded with pieces of art from various places. Each tabletop is decorated with an iconic painting such as Starry Night and The Scream. In addition, half of the meals on the menu are named after famous painters and works of arts. There is an option to sit inside, or on the outside patio connected directly to the Myrtle Beach Boardwalk alongside the beach.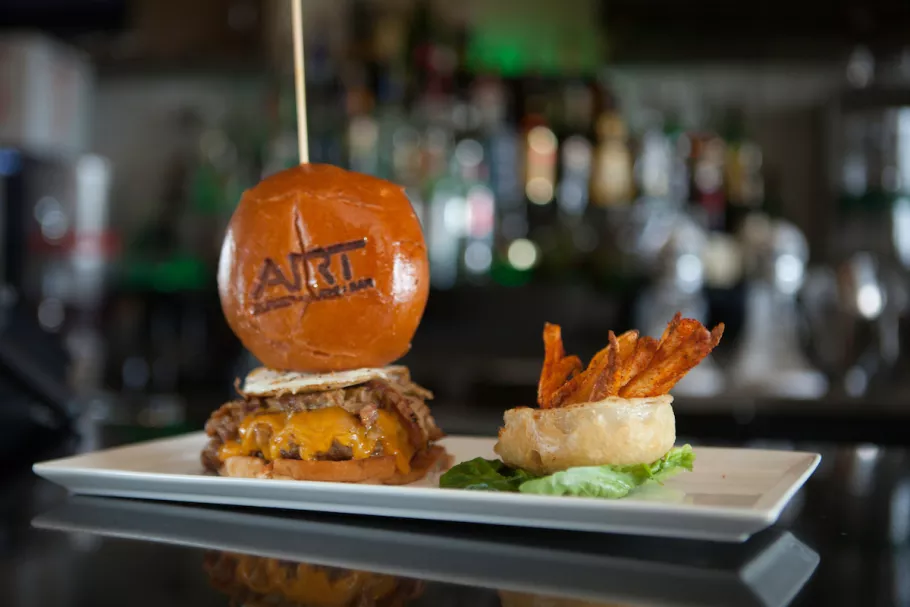 After a visit to the Myrtle Beach SkyWheel, stop by Landshark for an outdoor meal on the water. This restaurant serves a variety of seafood favorites and has a large array of drinks to chose from. It is the perfect spot in the summer for its right off the beach and has a large open-bar area where the salty breeze flows through. The restaurant also has a partnership with the SkyWheel where guests can "Ride and Dine" for $45. The deal includes two adult tickets for the attraction and a $25 credit for the restaurant. It's three hours' worth of fun for everyone! 
River City gives nostalgic vibes to visitors by showcasing walls full of license plates and bursts of colors around every table. The café has one oceanfront location and a total of seven restaurants along the Grand Strand. River City specializes in fun, creative burgers such as the surf-n-turf topped with popcorn shrimp and a spicy chili glaze, or the peanut butter banana burger where the name says it all. If you are looking for something other than a burger, they also offer platters and salads. The restaurant offers indoor seating and has an outdoor patio at most locations for a nice meal in the sun.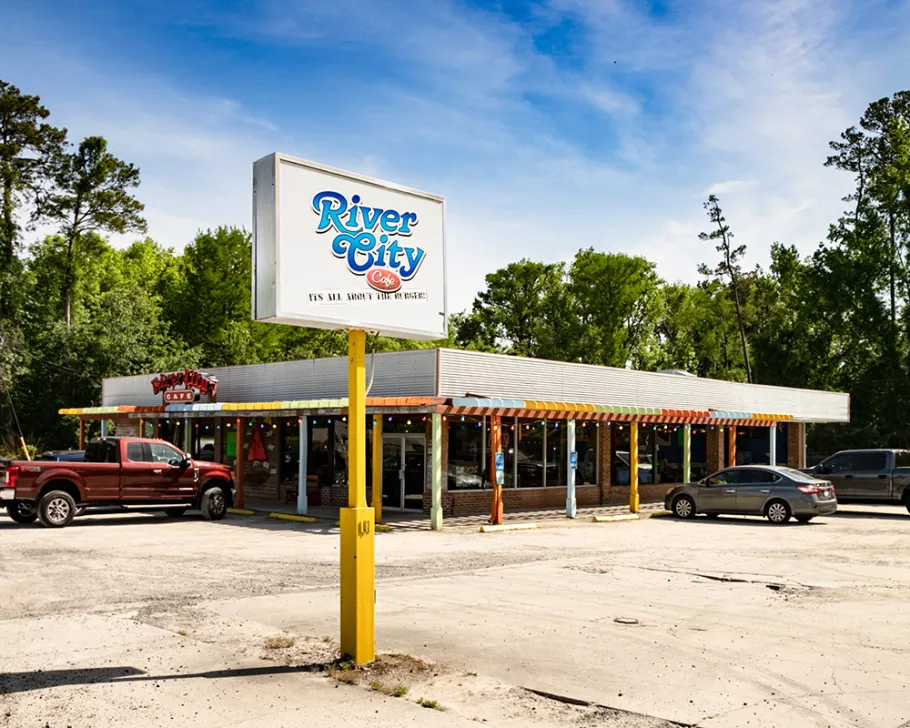 From a raw bar to liquid desserts, Snooky's has it all. With two locations, one oceanfront and one on the water next to the Intracoastal Waterway, this is a restaurant that both locals and visitors love. Snooky's brings the beach to the restaurant with indoor decorations and a large patio where guests can enjoy live, outdoor music with their furry pets. They are known for their fresh seafood and offer complimentary valet parking. You won't miss this place driving by with its baby blue paint and hanging string lights!  
Pier 14 is the best place to watch the sunset while sharing a drink with friends or family. The restaurant is directly connected to the boardwalk and surrounded by the ocean. It is located at the beginning of the pier and provides access to a gift shop. Once you finish your meal, you can walk to the end of the pier and watch people fish, look at the ocean, or just enjoy the moment. Pier 14 originally opened as a nightclub and dinner venue in 1984 but has since turned into a place for people to come together year after year and bond over food.  
Conch Café will remind you of the nice, cozy, vacation home you are staying in. The restaurant resembles a small house and is located directly on the beach so visitors can grab a bite after enjoying themselves outside. Conch Café has indoor seating and a large wrap-around patio that is undercover. It is ideal for summer, but the restaurant closes in the winter due to cold weather. They offer a selection of seafood and steaks with an ample number of beverages to choose from.