Outdoor Dining with a View in Myrtle Beach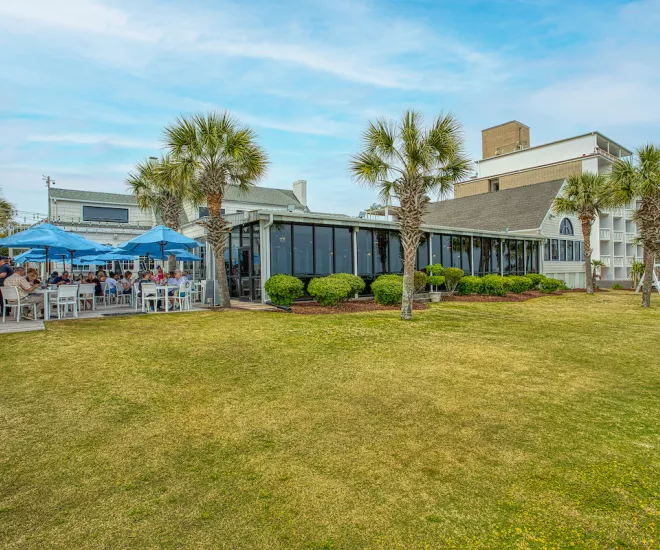 Outdoor dining - some people love it - some people hate it. I happen to be one of those people who love it. I love to sit and watch the set sun while enjoying a meal with people I love. To sit and witness the sun sink down, turning the sky various colors, is a natural form of art that's of no cost to anyone.
There are many reasons why people enjoy dining outdoors: some outdoor spots are pet-friendly, and many outdoor dining spots offer live entertainment. I personally like dining outdoors for the view of which the Grand Strand area has so many areas to offer!
So, if you're spending time in Myrtle Beach, you must enjoy water. Whether you like jumping into waves, soaking in a Jacuzzi, barreling down a slide at a waterpark, or floating along a lazy river at a resort, you're likely to be wet for several hours each day. Once you dry off, Myrtle Beach offers some of the best restaurants with relaxing views of natural bodies of water.
If there's one advantage to being in a tourist town, it's the dining options! Myrtle Beach has an incredible selection of ocean view dining spots. Some of my favorites include:
featured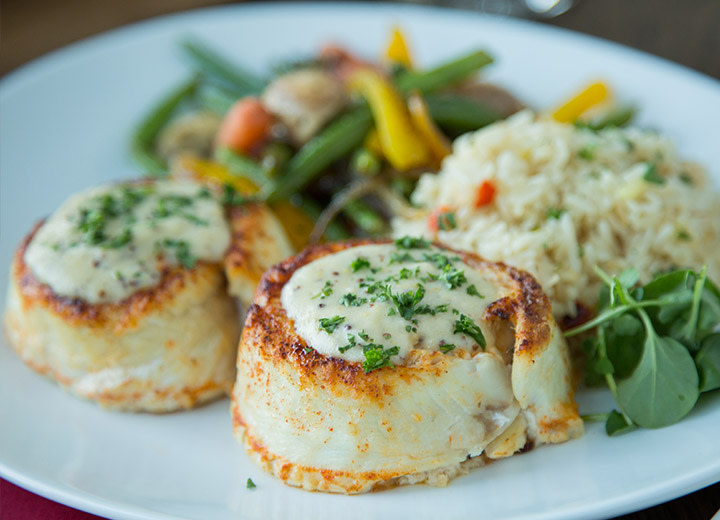 What started as a beach house for vacationers in the 1930's, transformed in 1962 to become Sea Captain's House, a nostalgic staple among Myrtle Beach eateries. This is the perfect place to enjoy picturesque ocean views and of course, the great menu and service makes it even better!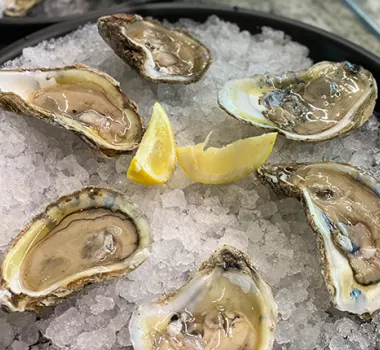 Clearwater Oyster Bar offers amazing waterways views and some of the freshest seafood on the Grand Strand. Menu items include fresh oysters, lobster, blue crab, shrimp and more. A waterway dock is available for visitors arriving by boat, upon which you can choose to sit at the bar, grab a table, or enjoy your meal outside at the picnic tables.
local's fav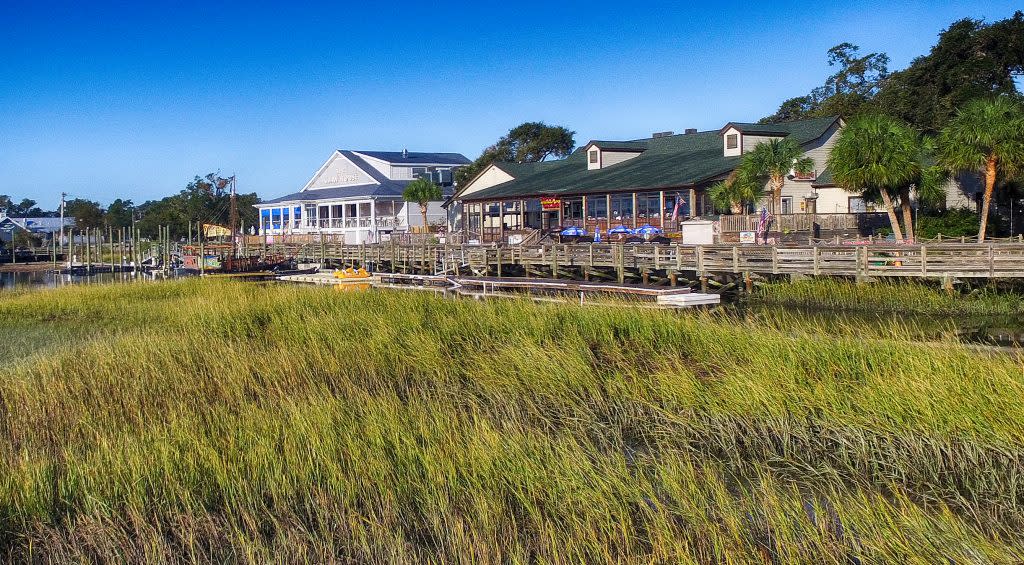 3.
Murrells Inlet MarshWalk
The MarshWalk is in the heart of the historic fishing village of Murrells Inlet. It is a ½ mile boardwalk along a natural saltwater estuary. Every restaurant alongside it offers a meal with a view. It's a calming and peaceful place to enjoy a dinner out. Plus, add in the antics of the goats on Goat Island and you have lots to look at while you dine. The abundant marsh life along this stretch makes every visit different because you never know what an egret will do!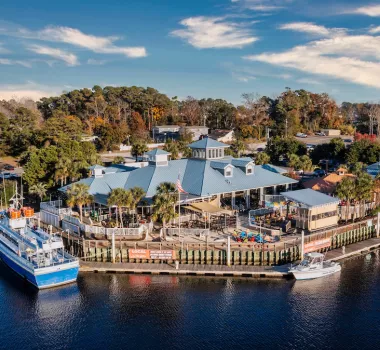 Located beside the Intracoastal Waterway, Local on the Water is a true locals favorite. This restaurant offers beautiful, picturesque views with great service and a diverse menu with everyone in mind! Local on the Water also has a large outdoor deck for customers to enjoy with their pets, and often have live music performances.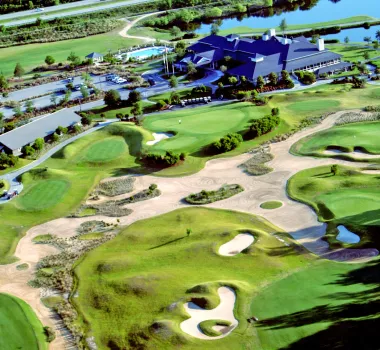 The Marina Bar & Grill is in North Myrtle Beach at the Barefoot Resort. This is the perfect place to eat with the family, and it has an amazing view! You can even pull up to the restaurant on your boat and dock right at the marina! Then you can take your food to go for your boat ride. Not a boat owner? I personally just love watching the boats while I dine.
local's fav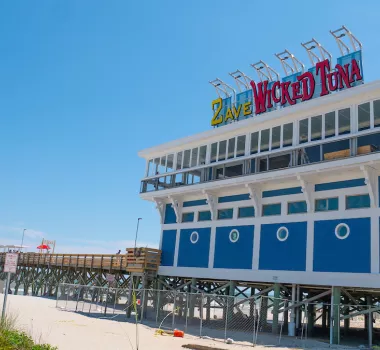 6.
The Wicked Tuna at 2nd Avenue Pier
Wicked Tuna in Myrtle Beach (with a sister location on the MarshWalk in Murrells Inlet) offers some of the best seafood around with a great ocean view. The restaurant is fairly large offering seating inside and outside on their deck with open windows. Personally the best time to go is in the late afternoon so you beat the dinner rush and enjoy the weather while it's cooling down.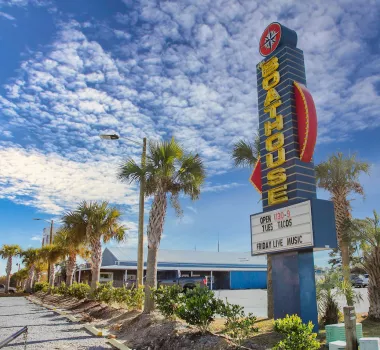 7.
The Landing at The Boathouse
If you're searching for a place to go and hang out on a Sunday night in the middle of summer, this is the place to go. The Boathouse is a restaurant and live music venue next to the Intracoastal Waterway. They have finger foods, salads, and sandwiches for all to enjoy will a large array of beers. My favorite time to visit is in the summer when they have live music on the outside deck and the sun is setting, mainly because it makes for an incredible view, but it's also just a great way to spend time.