Nature Lover's Guide to Myrtle Beach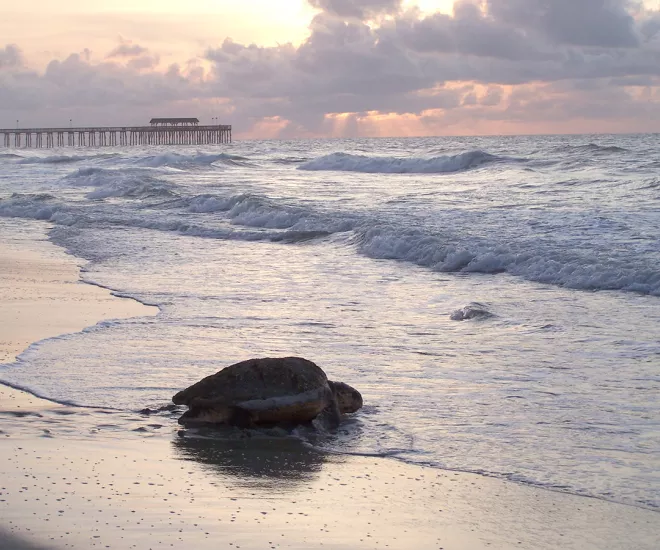 There are so many ways for the nature lover to make the perfect day of sightseeing wonder at The Beach! It really helps that we have 60 miles of white soft sandy beach to enjoy, from North Myrtle Beach all the way down to Pawleys Island. Beaches with endless premier hotel resorts, 8 beautiful piers, a new, yet traditional American-style Boardwalk, and easy access to many different types of green spaces like maritime forests, rivers, marshes, public, and state parks.
For instance, Myrtle Beach State Park is the oldest state park in South Carolina. This popular 312-acre park has a nice traditional pier, an amazing shady campground, historic cabins to rent, and nature trails running all along the ocean. Huntington Beach State Park in Murrells Inlet has 2,500 acres of maritime forest and beach, with a Moorish-style castle. This lovely park has a full RV/tent campground and plenty of trails for spotting local wildlife.
Myrtle Beach is also full of different types of zoos and aquariums. Ripley's Aquarium is one of the most popular attractions in our area. This world-class aquarium is filled with thousands of ocean species of sharks, stingrays, multicolored schools of fish, all in a state-of-the-art facility. Families love this incredible jaw-dropping attraction!
Brookgreen Gardens has the "Lowcountry Zoo" with snakes, alligators, eagles, deer, horses, foxes, and more! Brookgreen is also a nationally-recognized garden of 9,100 acres of special horticultural themes with world-renowned sculptures placed strategically on the property. Brookgreen was once part of the historic Oaks, Brookgreen, Springfield, and Laurel Hill plantations.
Take a stroll along the beach and search for shark teeth and seashells - nature's souvenirs! Learn our trips and tricks for finding these treasures in this blog post. 
Year-round it is a great time to pull out the bicycle and ride here in the Myrtle Beach area. Ride up and down Ocean Boulevard or ride in one of the area's seven designated bike trails like the Waccamaw Neck Bikeway in Murrells Inlet or at Market Common's Valor Park.
Witness the lush natural beauty of the Low Country of South Carolina in all its glory!
There are plenty of hotels, motels, beach houses, and camping resorts for your booking pleasure here in Myrtle Beach. Find your perfect place in nature right here on our unique tropical coast! See for yourself why Myrtle Beach is one of America's most popular beach destinations!