Dolphin Adventures in the Myrtle Beach Area? Yes, please!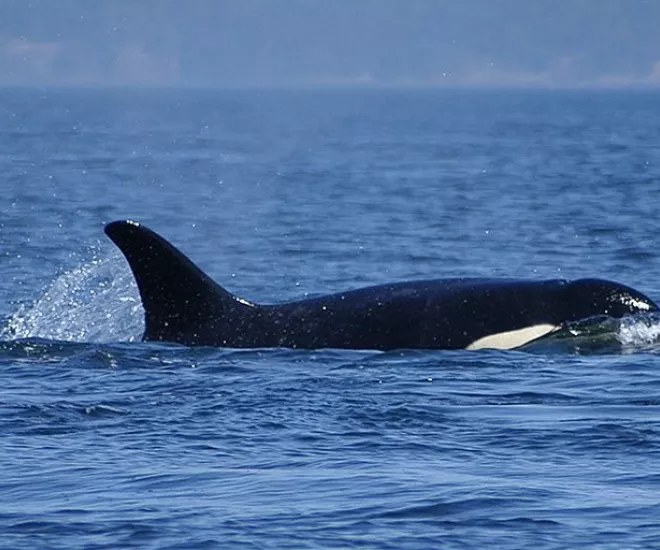 Dolphin Adventures in the Myrtle Beach Area? Yes, please!
Everyone loves dolphins. Playful, intelligent and beautiful, dolphins have long captured the attention of humans. Seeing dolphins in aquariums is cool, but nothing beats the thrill of coming across dolphins swimming and diving freely in the open water.
Here are some fun facts about our dolphin friends:
The Killer Whale (aka Orca) is actually a type of dolphin.
Dolphins are carnivores (meat eaters).
In history, dolphins were sometimes called mereswine--that is, "sea pig".
Male dolphins are called bulls, females are called cows, and young dolphins are called calves.
Dolphins live in schools or pods of up to 12 individuals.
Dolphins have excellent eyesight and hearing and the ability to use echolocation for finding the exact location of objects.
Dolphins communicate with each other with clicking, whistling and other sounds.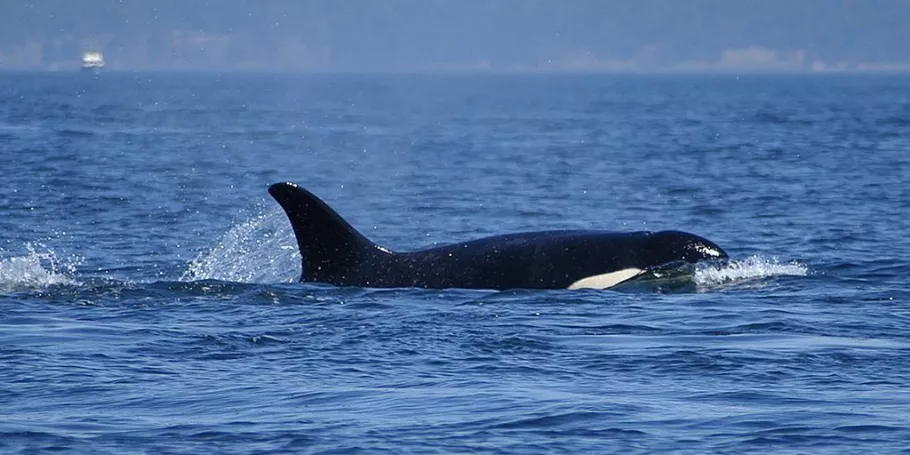 With 60 miles of Atlantic coastline, the Myrtle Beach area is the perfect place to go on a dolphin watch adventure! There are several high-quality outfitters in the Grand Strand that offer opportunities to view dolphins playing in the ocean. Some even guarantee that you'll see dolphins! Check them out here:
Action Water Sportz

1525 13th Avenue North, North Myrtle Beach, SC

843-280-4100

and 2051 Bridge View Court, North Myrtle Beach, SC

[email protected]
Take a relaxing, scenic dolphin watch trip on a brand-new jet ski! Experienced and knowledgeable guides will lead you safely to the best possible viewing areas to see the local wildlife, dolphins and sea turtles.
Blue Wave Adventures Dolphin Watch Tour

Crazy Sister Marina

4123 US 17, Murrells Inlet, SC

843-651-3676
Blue Wave will take you through beautiful Murrells Inlet, SC and along the majestic Atlantic coastline. Tours are 1.5 hours.  On your tour. you'll search for dolphins, turtles, jellyfish, rays, sharks and any other wildlife Mother Nature may offer.
Dolphin Adventure Cruise & Dolphin Tours

9945 Nance Street, Calabash, NC 28467

910-575-0017
This two-hour Dolphin adventure cruise tour includes views of a beautiful island and Intercoastal Waterway as you head out to sea through the Little River inlet. Once at sea, you'll meet up with a working shrimp boat. Dolphin will be abundant as they eagerly await the raising of the nets to see what the shrimpers will discard. You're guaranteed to see dolphins, or your next cruise is FREE! CFF also offers party boats, charter boats, deep sea fishing, inshore, offshore & Gulf Stream charters.
Express Watersports & Jet Ski Express

4042 Highway 17 Business Murrells Inlet, SC 29576

843-357-7777
Offers ocean sightseeing/dolphin watch cruises. Look for dolphin, sea turtles, sting rays and more. An on-board naturalist narrates history of the area and aquatic life. Also available: parasailing, kayak eco tours and rentals, scuba diving, lessons & sales, banana boat rides, jet ski eco tours and rentals and paddleboard rentals.
Hurricane Fleet

9975 Nance Street, Calabash, NC, 28467

843-249-3571

[email protected]
Located in Calabash, NC, this port is close to the ocean which allows for more viewing time and less riding time. They offer two-hour dolphin cruises, and because they own their own shrimp boat, the cruise can pull up right by it to watch the dolphins enjoy the catch!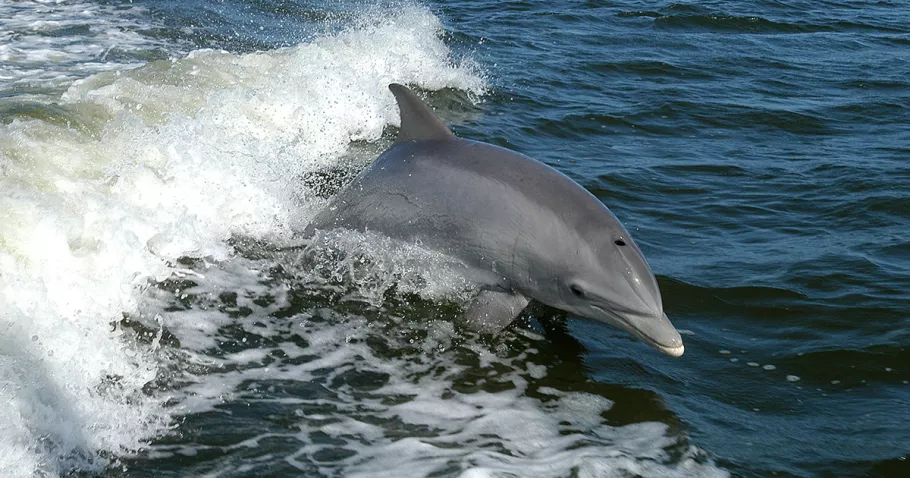 Myrtle Beach Watersports (3 locations)

Myrtle Beach

8201 Marina Parkway, Myrtle Beach, SC 29572

843-839-2999
South Myrtle Beach

101 Fantasy Harbour Blvd., Myrtle Beach, SC 29579

843-903-3456
North Myrtle Beach

Harbourgate Marina, 2100 Sea Mt. Hwy, North Myrtle Beach, SC 29582

843-280-7777
Myrtle Beach Watersports offers a little something for everyone with locations and activities from one end of the Grand Strand to the other. View dolphins from the beautiful Sea Thunder or Sea Screamer boats or take a jet ski dolphin tour! They even have a "dolphin sighting guarantee": If no dolphins are sighted on the cruise, you will get a free pass to ride again.
They also offer jet ski, pontoon boat rentals and more!
Voyager Deep Sea Fishing & Dolphin Cruises

1525 13th Avenue North, North Myrtle Beach, SC 29582

843-626-9500
Voyager offers an amazing dolphin adventure cruise! They also have the largest and most comfortable party fishing boat in the Carolinas! Special fishing rates year-round with 1/2-day, 1 day and 24-hour trips. Private charters, large groups, deep-sea fishing!