Fabulous Fall Festivals in Myrtle Beach
Fall is a great time to visit Myrtle Beach, South Carolina! October weather is mild, space is plentiful, rooms are budget-friendly, and there are a wide-range of spectacular special events and festivals to enjoy!
In addition to the beautiful 60-mile beach, family-friendly attractions, theaters and restaurants that thrill Myrtle Beach visitors year-round, if you visit this September, October or November, you can also enjoy some very popular events. From ethnic celebrations, to music, food and fall fun, there is something for everyone at The Beach! Keep reading to discover things to do in Myrtle Beach, South Carolina in October and beyond.
Friday, September 1 – Saturday, September 2, 2023
This music festival features local, regional and national gospel groups and performers. Bring a beach chair and blanket, kick back and join the waves of praise at Burroughs and Chapin Pavilion Place. Admission is free!
Sunday, September 3, 2023
Back for it's third year, this one-of-a-kind music festival will feature 5 local and regional bands, fresh food, craft beers, vending, artists and more with a low country vibe at the Island Shops from 12:00 – 8:00 pm.
Saturday, September 9 - Sunday, September 10, 2023
This festival is the spot for the freshest seafood around! From the ocean to your plate, this festival offers lobster, crab, crawfish, shrimp and much more, along with live entertainment and cooking demonstrations located at 812 N Ocean Blvd. from 3:00 - 11:00 pm. 
Thursday, September 14 – Saturday, September 24, 2023
The end of summer means one thing to shaggers - the fall migration is finally here! Shaggers from all over the country diverge on the Grand Strand to dance their favorite dance at various clubs on Ocean Drive or the Boulevard, including Fat Harold's, Ducks, Duck's II the OD Arcade and more.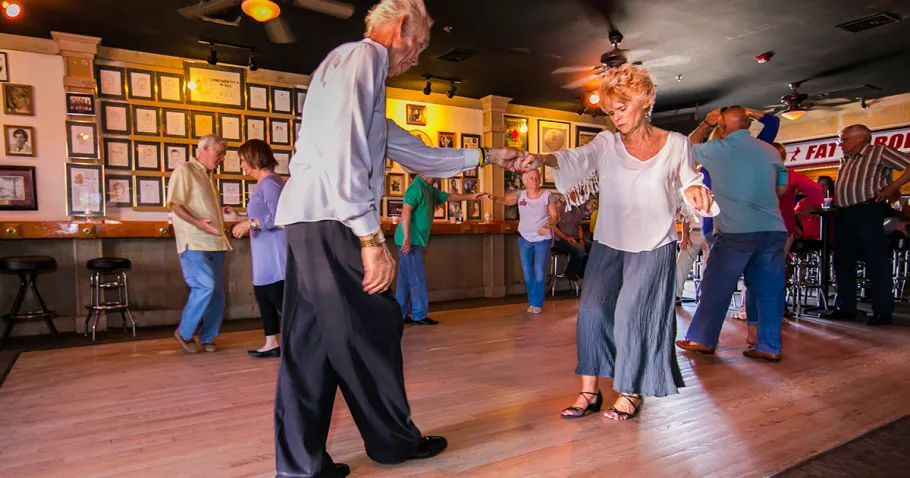 Saturday, September 16, 2023
This charming community in northern Horry County puts its best foot forward each fall with the Aynor Harvest Hoe-down. The day-long festival in late September showcases over 140 craft booths, entertainment, food, and games. The day gets started with a parade and comes to a fantastic finish with a street dance. It's an autumn event the whole family can enjoy.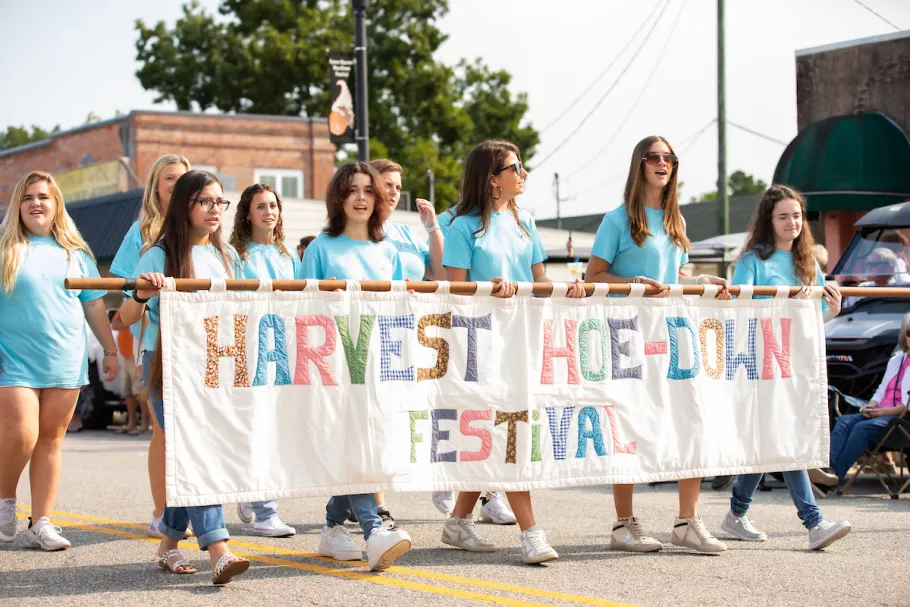 Monday, September 18 – Sunday, September 24, 2023
Grab a fork and spend the week eating the best burgers in Downtown Conway! It's is a great opportunity for locals and visitors to sample the fabulous restaurants in Downtown Conway. 
Friday, September 22 - Sunday, September 24, 2023
Featuring nearly 100 of the finest artisans, the Atalaya Arts & Crafts Festival provides aesthetic beauty against a background of natural beauty. Enjoy fine art, quality crafts, and local food, along with the musical offerings of several of the area's finest musicians.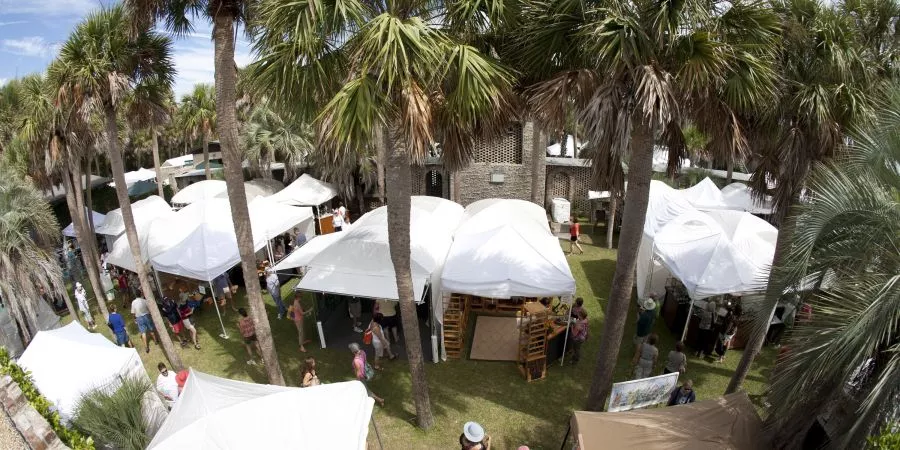 Friday, September 29 - Sunday, October 1, 2023
The event site will include numerous built-in activities such as a Family Fun Zone; a relaxing beer garden that will offer an array of different craft and special brews; a hot pepper eating contest and live music; and the ever-popular People's Choice Chili Competition, which allows event attendees to sample and vote for numerous chili dishes.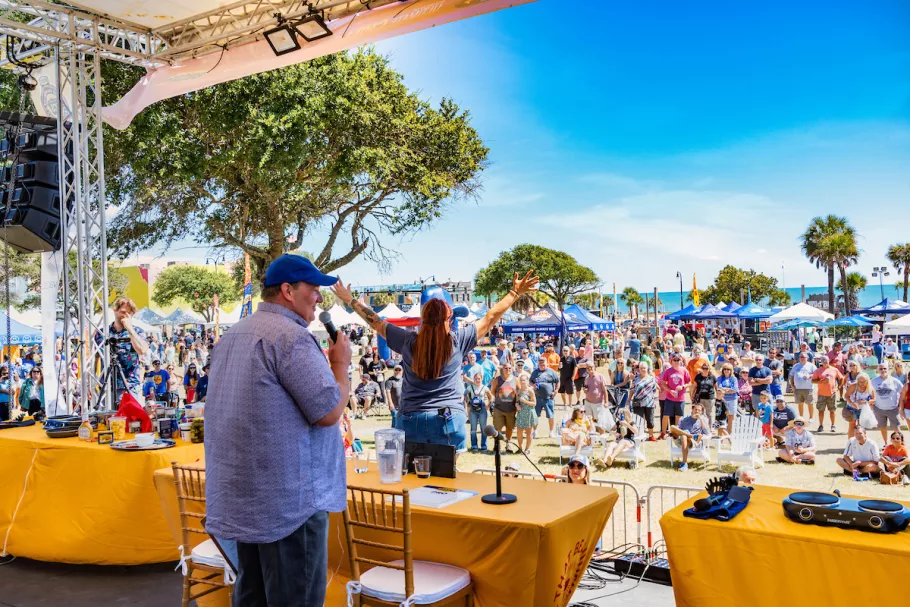 Saturday, September 30, 2023
This one-day rain or shine event brings approximately 15,000 people to celebrate different cultures. The festival begins at 10:00 a.m. and continues until 4:00 p.m. on Main Street in North Myrtle Beach; featuring food from local restaurants, two stages of live entertainment, street performers, art & craft vendors, and dance groups all surrounding an Irish Italian International theme. Restaurants will compete for the title of Best Entrée, Best Decorated, and Best Dessert. Festival-goers can also join in a friendly spaghetti eating competition.
Friday, September 29 - Sunday, October 1, 2023
Vintage Market Days is an upscale vintage-inspired indoor/outdoor market featuring original art, home décor, outdoor furnishings, speciality plants, food, and more! This three day event will take place in the Myrtle Beach Sports Center from 10:00 am to 4:00 pm on Friday and Saturday and 10:00 am - 3:00 pm on Sunday. 
Monday, October 2 – Sunday, October 8, 2023
Harley Davidson enthusiasts converge on the Grand Strand during this annual fall rally each fall. Live music, vendors and motorcycle friendly breakfasts, and events held throughout the area.
Saturday, October 7, 2023
Come on down to Surfide Beach across from Benjamin's Bakery from 10:00 am to 4:00 pm for a day of live music, food trucks, a dunk dank and family fun. This is a free event, however, this event brings awareness and benefits the Garden City and Surfside Beach S.C.U.T.E (South Carolina United Turtle Enthusiasts). 
Saturday, October 7, 2023
From noon to 8:00 pm, Barefoot Landing will be celebrating their Annual OktoberFest! This event will feature German and fall-inspired food and drink items, and with a purchase of a wristband, you can enjoy special discounts at participating restaurants. There will also be contests, live music, and other activities! 
Saturday, October 7, 2023
The annual fall event at The Market Common from 11:30 am to 3:30 pm is back this year and promises to be tastier than ever before with dishes from a wide array of restaurants. Tickets are on sale now, which will allow you to sample as many delectable dishes as you'd like, and vote for your favorite dishes to help crown this year's culinary champions. 
Saturday, October 7, 2023
Hosted at Brookgreen Gardens each year, the Harvest Home Festival is an annual tradition like no other. Perfect for kids of all ages, families can make scarecrows and decorate pumpkins together while enjoying the Gardens! There will also be food trucks available and live music performed by local favorite, Greg Rowles.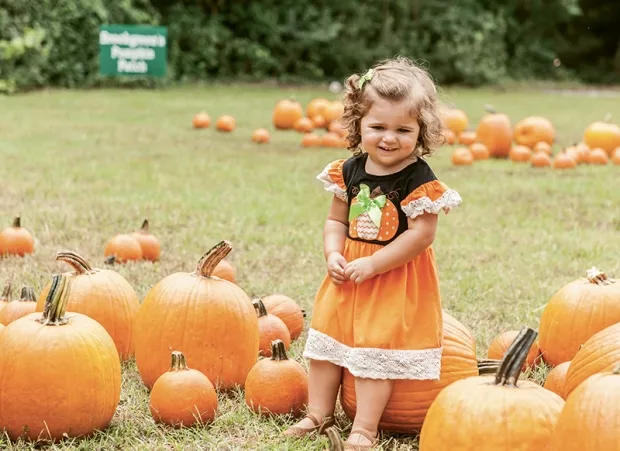 Tuesday, October 10
Enjoy the area's finest restaurants serving up tapas-style at the Myrtle Beach Convention Center from 4:00 – 10:00 pm. All proceeds are given to a local school. 
Saturday, October 14 – Sunday, October 15, 2023
Another popular festival that happens annually along the Little River waterfront, the annual October ShrimpFest, takes place every Columbus Day weekend. The fall festival draws thousands of visitors and locals outside into fall weather with excellent live jazz music and a mouth-watering shrimp cook-off.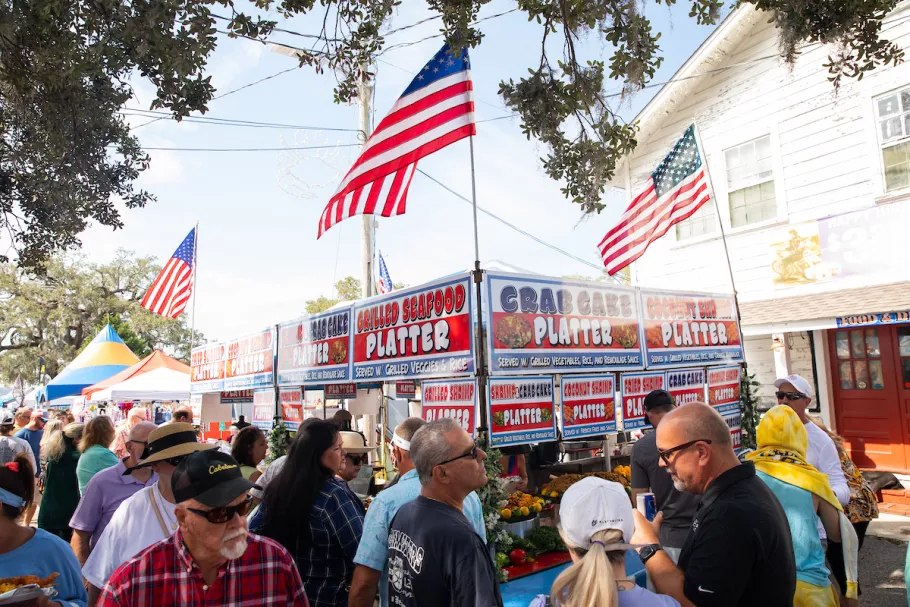 Saturday, October 14, 2023
There's no better place to run than along the Myrtle Beach coastline. Join in on this 13.1 Mile, 5K and Doggie Dash mini-marathon this October.
Friday, October 20 – Sunday, October 22, 2023
Celebrate jazz, culture, community, and individuals from all walks of life with a line-up of smooth, soulful, and edgy regional and local jazz artists. This event will be held at an historic jazz location, Charlie's Place on Carver St between 18th Ave. N. and 21st Ave. N., Myrtle Beach.
Friday, October 20 - Sunday, October 22, 2023
Join thousands of Jeep owners in Myrtle Beach for the 3rd Annual Jeep Jam complete with an epic Off-Road Obstacle Course, Live Entertainment, Show-N-Grime Car Show, Kids' Zone, Scavenger Hunt/Poker Run, Beach Crawl, Nightly Parties, Food Trucks, Beer, Raffles & more!
Saturday, October 21, 2023
​​In downtown Loris, SC.  Enjoy entertainment, vendors, food, and fun for all ages. The festival began in 1980 as a chicken bog cooking contest and has evolved into the huge event it is today. Chicken bog generally consists of chicken, rice, sausage and spices of your choice; though over the years there have been many variations of this basic recipe.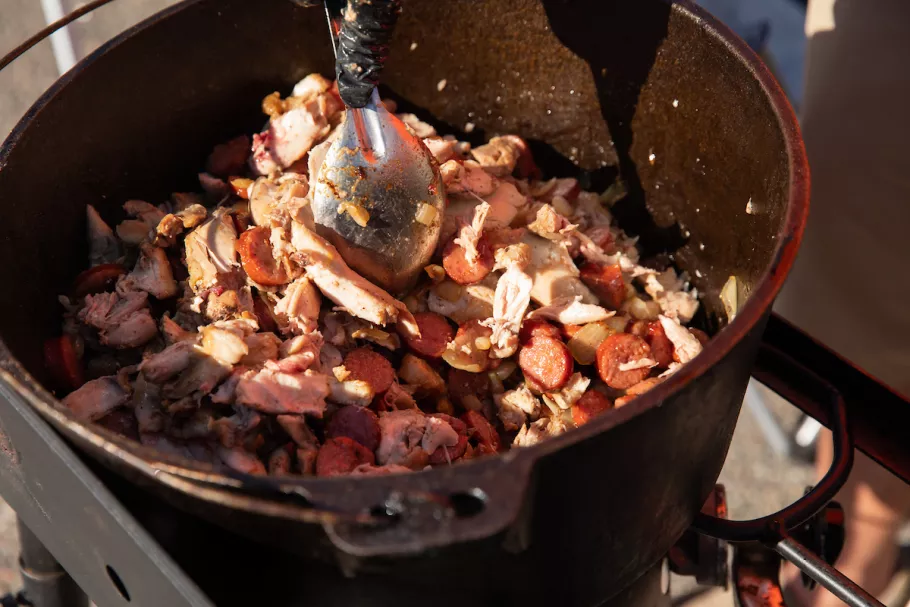 Saturday, October 21 – Sunday, October 22, 2023
The Georgetown Wooden Boat Show – always held on the third weekend in October – features one of the Southeast's best wooden boat exhibits with more than 140 classic wooden boats displayed on land and water, children's model boatbuilding, knot tying, maritime art and crafts, food and music.
Thursdays throughout the fall - TBD for 2023
The Market Common Local Ghosts, Historic Folk & Pirates Tour will be held Tuesdays from 2 - 4 PM. Guests will board a trolley for a two-hour narrated tour that will take them from The Market Common in Myrtle Beach to Murrells Inlet, SC, where they will see Brookgreen Gardens, Atalaya—the fortress-like former beach home of the Huntington's at what is now the state park that bears their name, and Murrells Inlet's Historic Waterfront. While aboard, they will hear our area's most beloved ghost stories, pirate tales and interesting accounts of historical figures who were once here.
Sunday, October 29, 2023
The Fall Jerk Fest features food trucks, an exclusive wine tasting, live music, and more all on historic Broadway Street in downtown Myrtle Beach.This event pays tribute to the unique flavor of jerk cuisine of the African and Taíno cultures in Jamaica. 
Saturday, November 4, 2023
Presented by the Friends of Brookgreen Gardens, Brew at the Zoo is always a favorite fall event. Enjoy tastings of more than 30 regional and national craft beers from 5:30 - 8:30 pm. Regional favorite, The Paul Grimshaw Band, will provide live entertainment and a few food trucks will ready to serve you!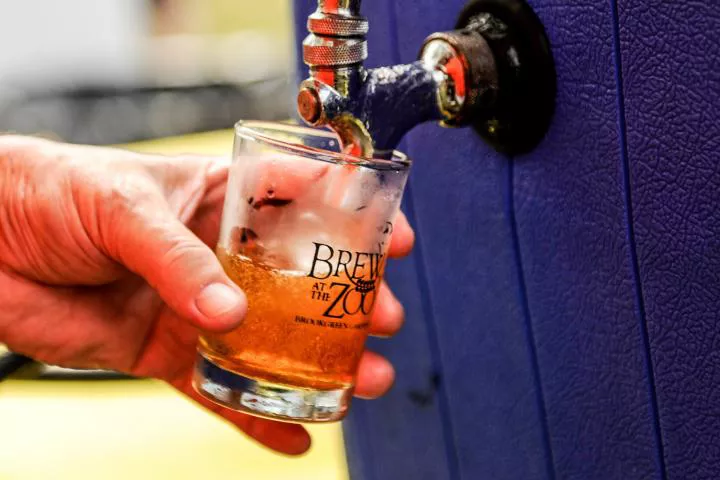 Thursday - Saturday, November 16-19, 2023
ESPN brings college basketball to the HTG Center at Coastal Carolina University in the Myrtle Beach area. Don't miss all the action this November!