Beyond the Beach - Explore Surfside Beach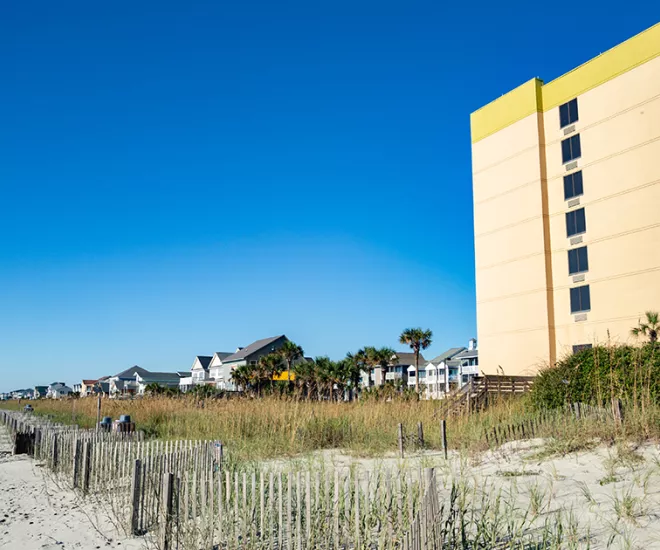 Beyond the Beach - Explore Surfside Beach
Since its incorporation in 1964, Surfside Beach has had a reputation for being a "family beach," and it certainly lives up to it. Surfside boasts quiet, tree-lined residential areas that will make you want to house shop and move on in. Beyond the obvious beauty and breathtaking ocean views, this town truly gets its charm from the residents and workers who call it home. Surfside's beaches are cleaned daily and are under the watchful eyes of local police and life guards. Several beach access points offer restrooms and showers, and many provide accessible ramps for persons with disabilities.
For those who like to vacation in quiet areas, Surfside offers a variety of vacation homes and condos overlooking gorgeous, pristine beaches. These vacation homes and multi-room condos are perfect for multi-generational travel or other big groups. If you prefer a hotel, check out Surfside Beach Oceanfront Hotel.
With seven public parks, there are playgrounds, bocce courses, shuffleboard, live music and other community activities for all to enjoy. For more fast-paced fun, head to Wild Water & Wheels, to enjoy a waterpark, go kart track and more!
There is no shortage of great restaurants in Surfside Beach. Try Dagwood's Deli & Sports Bar on Highway 17. Right by the beautiful Surfside Pier, there's River City Café for out-of-this-world burgers, Scotty's Beach Bar, and across the street, the colorful Bubba's Fish Shack.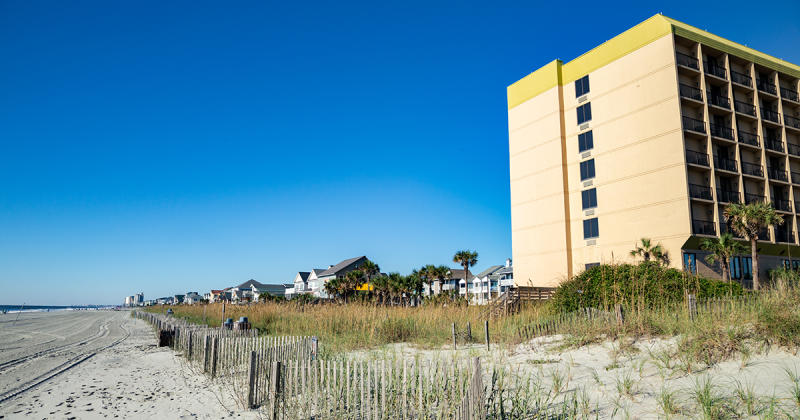 In 2016, the Surfside Beach town council signed a proclamation to make Surfside Beach the first autism-friendly travel destination, thus further establishing their reputation as a beach for families. This effort was started by resident Becky Large who founded the Champion Autism Network (CAN). The organization exists to raise autism awareness, reduce criticism and judgment and help families with children on the autism spectrum develop a network of like-minded people and supports, locally and beyond. They do this by providing vital information to autism families and training employees at local attractions, restaurants and lodging facilities on how to best assist families with children on the spectrum.
For a perfect family getaway, head to Surfside Beach. It's just seven miles south of Myrtle Beach and there are activities sure to please vacationers of all ages. It is, after all, the family beach.
Learn more about Myrtle Beach neighborhoods.