Myrtle Beach Invitational
November 16, 2023 - November 19, 2023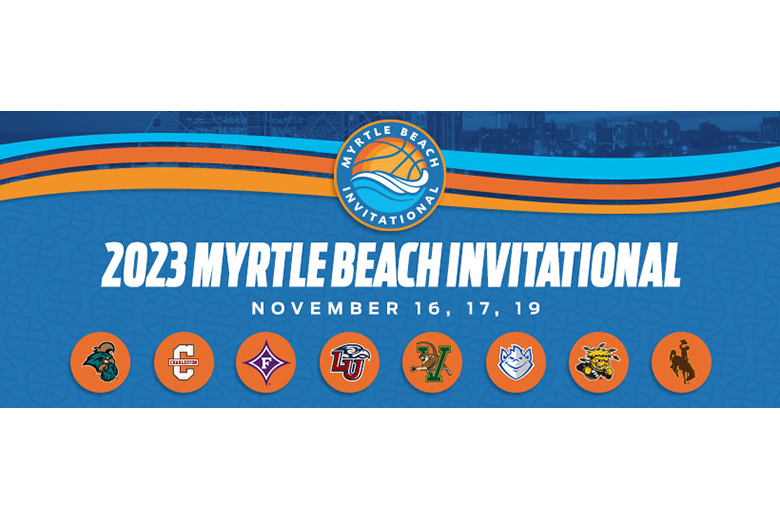 The 2023 Myrtle Beach Invitational will be played November 16, 17 and 19 at the HTC Center on the campus of Coastal Carolina University in Conway, S.C.  All games will be televised across the ESPN platforms.
The field for the 2023 Myrtle Beach Invitational is set and will feature four schools that participated in the post-season last March after finishing atop their conference's regular-season standings - the College of Charleston (Colonial), Furman (Southern), Liberty (Atlantic Sun) and Vermont (American East).
Coastal Carolina (Sun Belt) is the third school from South Carolina in the fifth annual Myrtle Beach Invitational.  Other participants are Saint Louis (Atlantic 10), Wichita State (American) and Wyoming (Mountain West).
Owned and operated by ESPN Events, the Myrtle Beach Invitational will make tickets available for purchase this summer following the announcement of the complete tournament schedule.  In the meantime, fans can sign up for first access to tickets on the website.
Thursday, November 16, 2023 | 9:00am
Friday, November 17, 2023 | 9:00am
Sunday, November 19, 2023 | 9:00am