Pet-Friendly Restaurants You Must Visit in Myrtle Beach, SC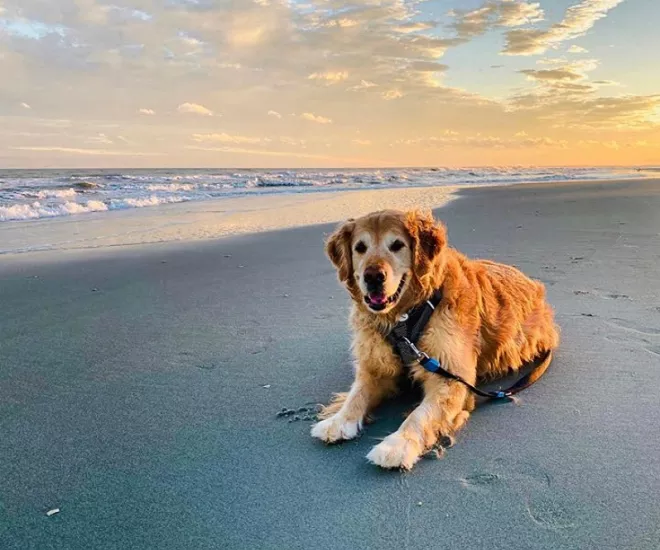 If you enjoy taking your dog everywhere you go, including on vacation, then you might enjoy these restaurants. The Grand Strand has a wide variety of places that are dog-friendly for you and your pet to have an enjoyable experience away from home.  
*NOTE: The listed restaurants only allow dogs in outdoor dining areas* 
This gourmet restaurant is located at Myrtle Beach's old Air Force Base, now known as The Market Common. There is an outdoor patio in front of the restaurant with a handful of tables for seating. On any typical day you can expect to walk by the café and see multiple dogs sitting outside with their owners, always being greeted with a bowl of water. It is a great place to attend for breakfast or lunch and experience their Belgian waffles covered with sweet Nutella and strawberries, or one of their savory crepes filled with chorizo and jalapenos.  
Also located in The Market Common, Tidal Creek has a lot to offer when it comes to your furry friend. They have a large, fenced-in outdoor area with an array of seating from high tops to picnic tables to lounge chairs and hammocks. Dogs have their own space to roam and take photos in front of Tidal Creek's iconic "crab legs." The brewery even offers special events that you can attend with your pet, including yoga on the lawn, so be sure to plan around that when visiting. This is an ideal location to hang out, grab a beer, and spend the afternoon with your pet.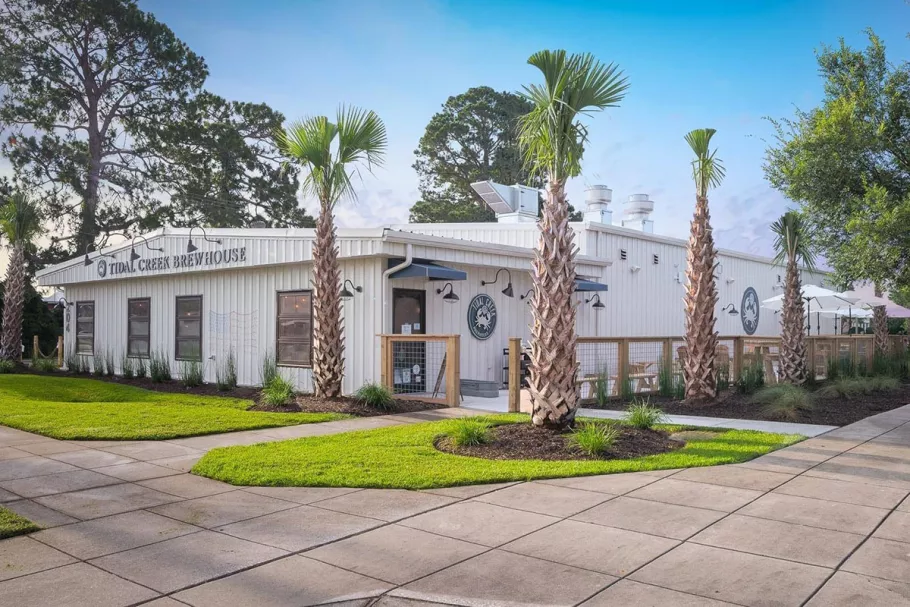 Located at the wonderful Barefoot Landing, this brewery will have you and your pet never wanting to leave. Their motto is "Our Backyard Is Your Escape" and that couldn't be more true with their lazy hammocks, open seats around firepits, great food, and space for you and your dog to kick back and relax. They offer a wide variety of drinks and have a menu featuring some local favorites such as "THE" Grandstrand Burger stacked with pimento cheese and bacon; it's so good you'll have to come and try it yourself.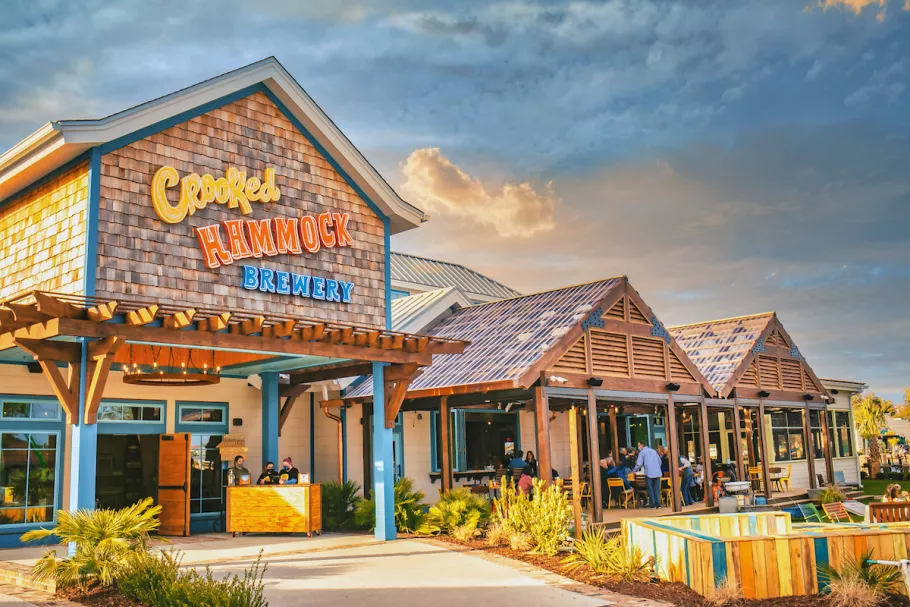 This is the best pizza joint in town offering specialty pies with their own unique names such as "This is Guacward," "Ricotta be Kidding Me," and "Ms. Cheezious." And even better than their pizza,  you can enjoy your food with your furry friend. What better of a place than this? Pizza Hyena is in Surfside, located just two blocks from the beach. They have a few outdoor picnic tables for you and your pet to enjoy the food and then walk along the beach, around the local neighborhood or down to some beach shops.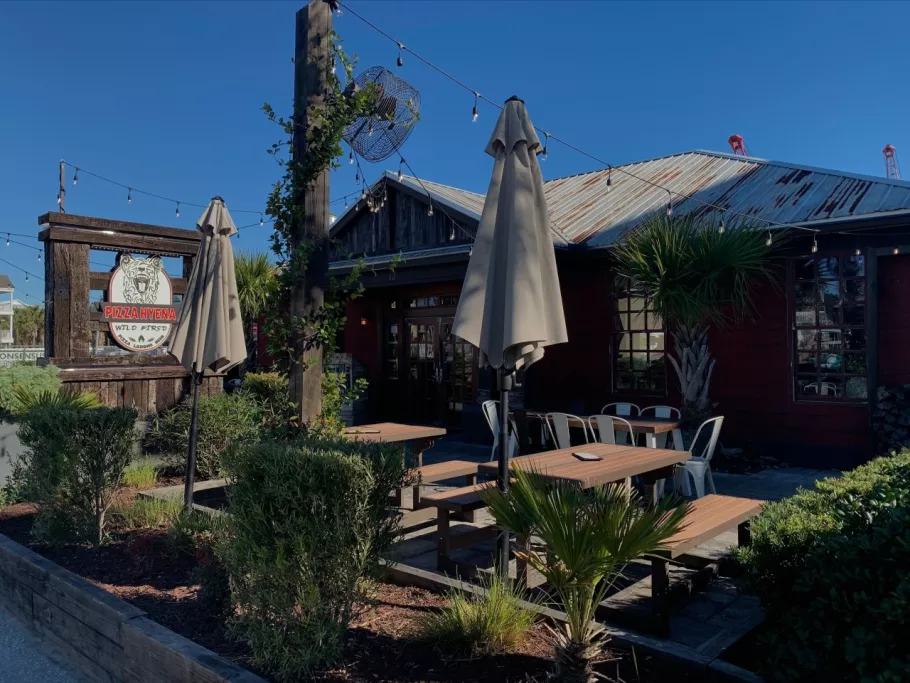 Southern cooking, beautiful outdoor string lights, ample amounts of seating; this is the combination you've been looking for. 44 & Kings is the perfect place for a nice dinner or to feast upon some appetizers. While sitting outside and enjoying your food, your dog can lounge and be in the company of other pets. They have a water bowl to accommodate the furry one, and a wide selection of food and drinks for yourself.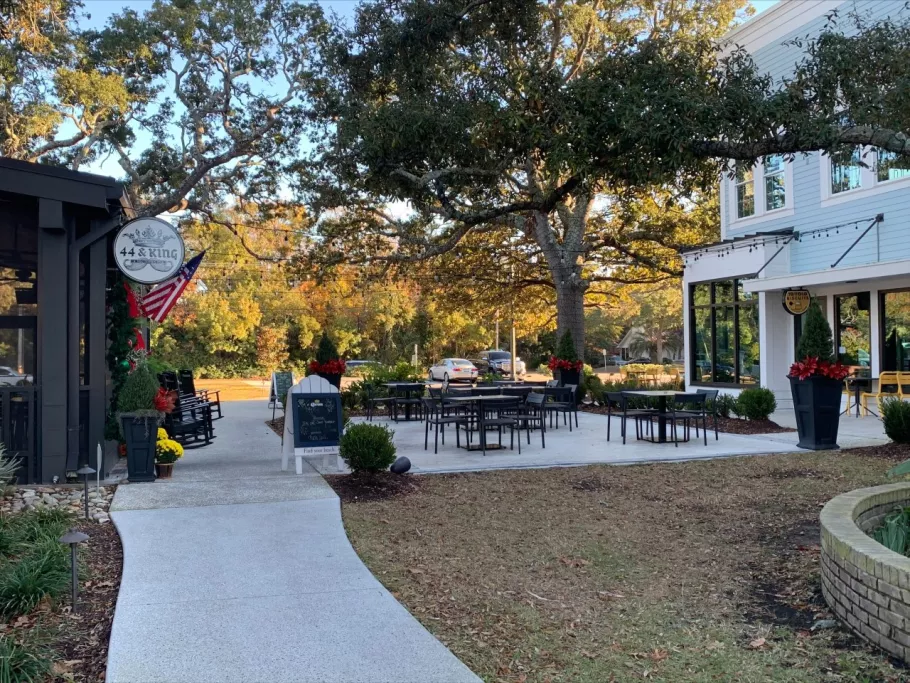 Have you ever wondered why restaurants don't provide a menu specifically for your dog? Well, look no more because the Sneaky Beagle has just that. This restaurant thrives off seeing your pet. They have outdoor tables, both under cover and in the sun, for people to enjoy the company of not only their dog, but other dogs as well. Their dog menu consists of items such as a "Pupcake," "Peanut butter coco balls," and "Chicken jerky." As a bonus, once you finish your meal of tacos or burgers, you can buy your dog a bow tie or bandana as a souvenir.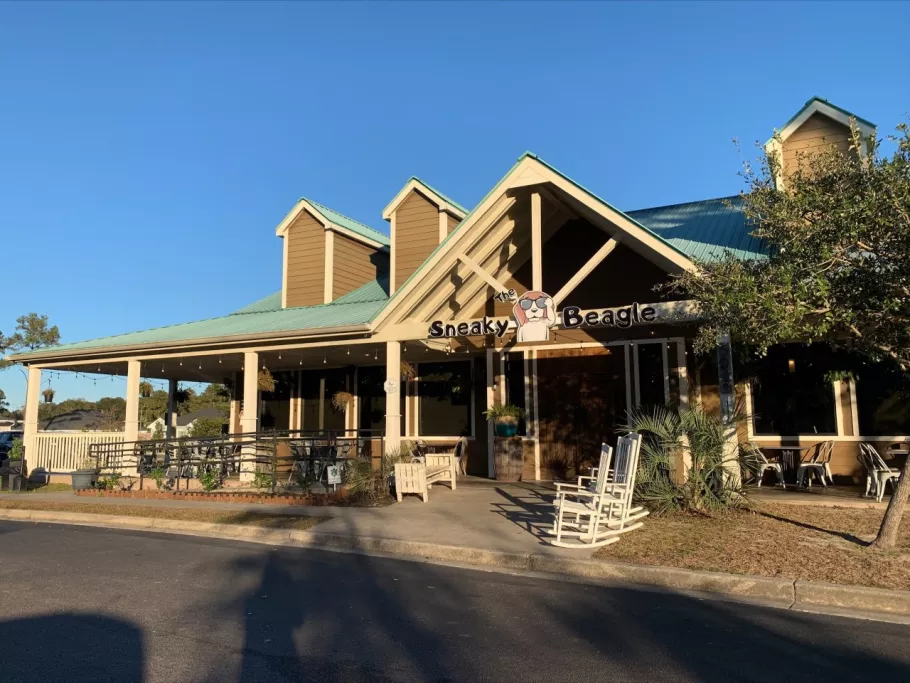 Snooky's, a restaurant along the waterway, has a lot to offer from various seafood dishes, live music, and outdoor seating for you and your pet. You can sit on the deck with your dog and watch the boats ride by as you enjoy a platter of oysters and a drink from the bar. Snooky's is said to have the freshest seafood in town, and so you shouldn't be disappointed if you came and gave it a try.  
Located in the heart of Myrtle Beach and directly on the boardwalk, your pet is going to love this place - possibly even more than you! Upon entering the outdoor area your dog will be greeted with a water bowl as you are greeted with their specialty cocktail menu. From Moe Moons, you have a view of the beach, Myrtle Beach's SkyWheel, and various local beach shops that you can discover after your dining experience. There isn't a better place to get burgers or seafood with your dog while visiting the downtown area of Myrtle Beach.