There are more than 2,000 restaurants in the Myrtle Beach area which means it would take you nearly FIVE years to eat at every single one if you dined out at least once every single day! Seafood, pasta, sushi, all-you-can-eat buffets – you name it, we have at least one restaurant serving it. We've come up with a list of 20 restaurants to try during your next stay in Myrtle Beach based on reviews, personal recommendations and popularity. What's next on your list of restaurants to try?
110 N. Ocean Blvd., Myrtle Beach, SC
Wicked Tuna took over the restaurant atop the Second Avenue Pier and has been serving the freshest seafood and sushi to happy customers ever since. Enjoy selections like Catch of the Day Piccata, Inlet Alfredo and Crab Stuffed Jumbo Shrimp just to name a few.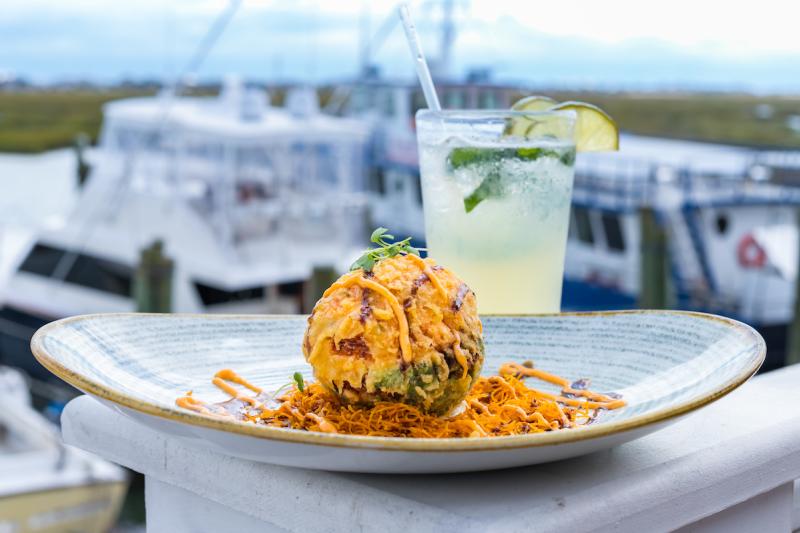 8014 N. Kings Hwy., Myrtle Beach, SC
Hook and Barrel prides itself on serving sustainable seafood and fresh, local produce. Take a seat at the bar and watch as it's all prepared right down from the carefully shucked oysters to the enormous seafood tower. As they like to say, "one nibble and you'll be hooked."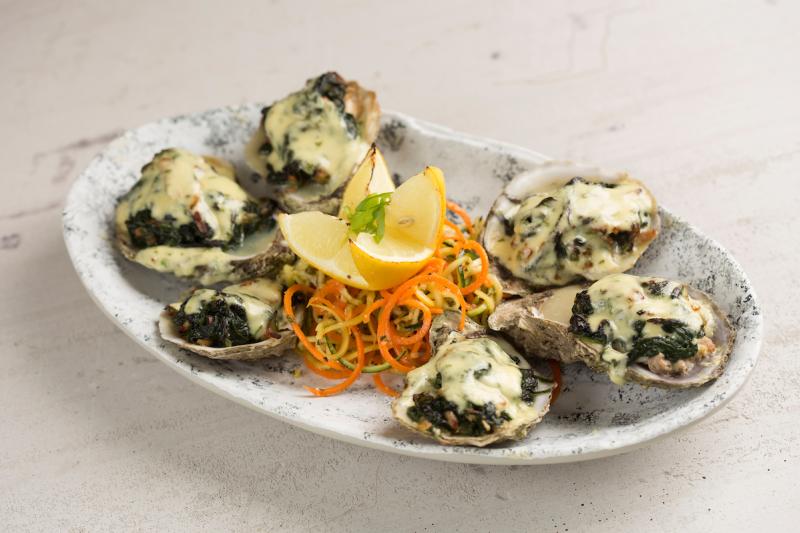 3002 N. Ocean Blvd., Myrtle Beach, SC
Sea Captain's House is as close to a local legend as you can get and it's famous to both visitors and locals. They offer fresh seafood, daily specials, oceanfront views from every table and a rich history of Myrtle Beach in their beach house setting.
504 16th Ave. N., Myrtle Beach, SC
Big Mike's may not be what you'd consider fine dining, but the good eats here are hard to top! This meat and two sides-style restaurant is tucked away on a side street and serves up tasty southern food that's out of this world. Try some of the best fried chicken or fish in town today.
6000 N. Ocean Blvd., Myrtle Beach, SC
Located inside Island Vista Resort, The Cypress Room has been under the careful hands of Chef Michael McKinnon for quite some time. Expect dishes like Citrus Crusted Grouper, Colorado Lamb Duo, Low Country Bouillabaise and a Cypress Seafood Trio with fresh, local fish.
4209 N. Kings Hwy., Myrtle Beach, SC
42nd Street Bar and Grill may be a new kid on the block, but their unique offerings have already impressed locals and visitors according to the rave reviews online. Check out offerings like a Sweet Pepper Kabob with Filet Mignon, Beets Tartar, Pan Seared Snapper with Quinoa and Beef and Mushroom Wellington.
5101 N. Kings Hwy., Myrtle Beach, SC
Owner Roland Sciotto is proud to serve only the top USDA prime steaks at Aspen Grille with the restaurant's fresh Carolina cuisine. Try their Fried Gulf Oysters, Panko Crusted NC Mountatin Trout or the Crispy Long Island Duck Breast cooked to perfection.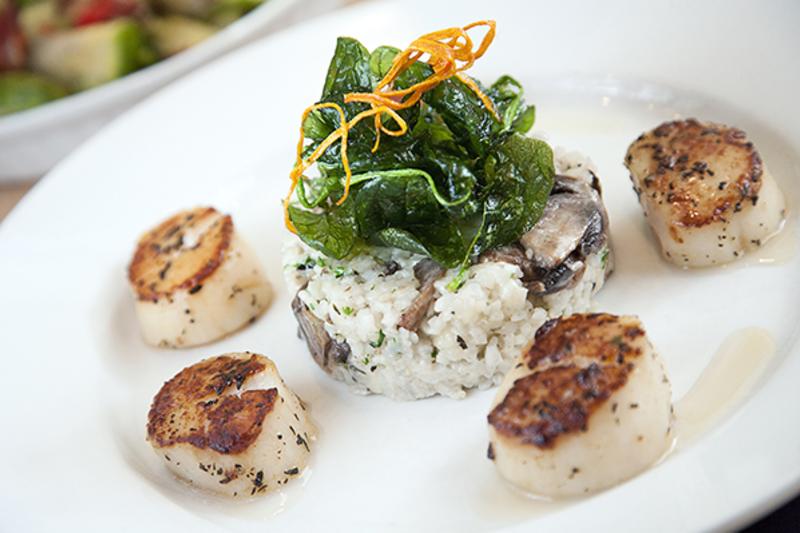 1604 N. Kings Hwy., Myrtle Beach, SC  
https://www.cafeoldvienna.com/
Café Old Vienna has been around the beach for more than 20 years serving authentic German and Austrian food. Check out their Beergarten for happy hour or dine on traditional potato pancakes, spaetzle, almost any kind of Schnitzel you can imagine, sausages, fish dishes and more.
5223 N. Kings Hwy., Myrtle Beach, SC
Ciao Italian is a quaint Italian upscale bistro-style restaurant in the Pine Lakes section of Myrtle Beach. Their authentic cuisine includes traditional veal, chicken and eggplant dishes as well as spinach and walnut ravioli, Grouper Fancaise and Oysters Ciao style baked with carmelized onions, prosciutto and a parmesan sauce.
980 Cipriana Dr., Myrtle Beach, SC
Drift – A Coastal Eatery – has quickly become one of the hottest brunch spots in all of Myrtle Beach. You'll find a huge assortment of Eggs Benedicts, coffees, scramblers, brunch cocktails, lighter fare, sweet pastries and signature omelets among other brunch classics on the menu.
11. Fire & Smoke Gastropub
411 79th Ave. N., Myrtle Beach, SC
This cozy gastropub is nestled in a shopping plaza on the northern avenues in Myrtle Beach and changes their menu seasonally to serve only the freshest ingredients. Unique menu items include Foie Gras, a Deconstructed Oyster Po Boy, Mountain River Elk Chops and a Lobster Pot with fresh shrimp and clams in a broth in a cast iron pot.
3301 N. Kings Hwy., Myrtle Beach, SC
Johnny D's is headed by Chef Jamie Daskalis whose created some of the tastiest pastries, breakfast and lunch treats on the Grand Strand. You'll need to plan more than one visit to tackle the menu that includes sweet and savory Belgian waffles, a dozen specialty omelettes and sizzling hot skillets with eggs, corned beef hash and anything else you can dream of.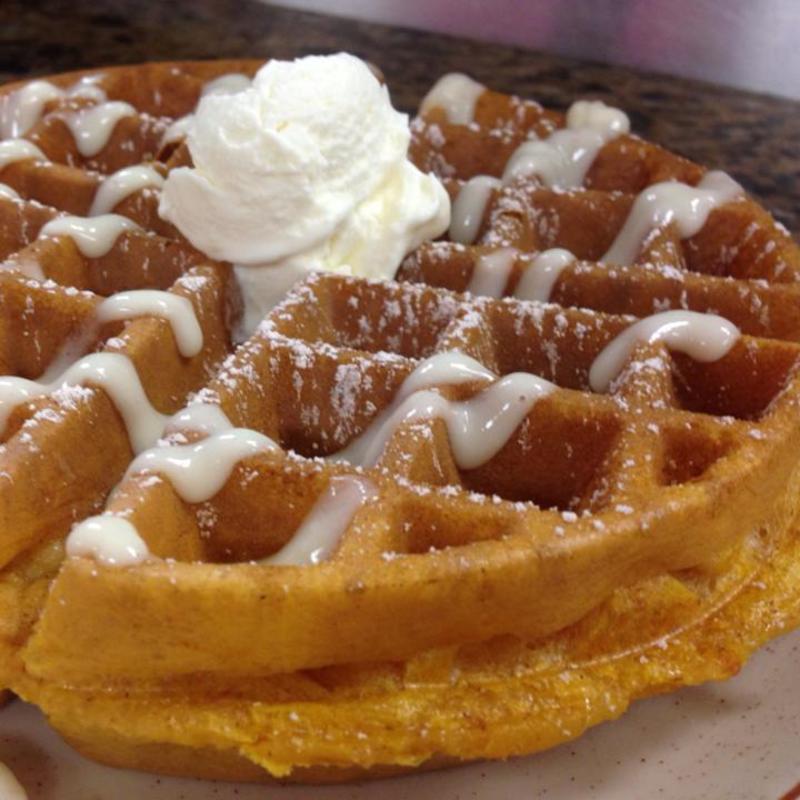 6613 N. Kings Hwy., Myrtle Beach, SC
Plan the perfect evening out at this delightfully formal restaurant in Myrtle Beach – a date night staple since 1974. Enjoy a Caesar salad prepared tableside followed by Duck L'Orange, Filet au Poivre or Twin Lobster Tails washed down with Bananas Foster (also prepared tableside).
5001 N. Kings Hwy., Myrtle Beach, SC
Experience a dinner like no other at the top-rated Melting Pot in Myrtle Beach! Pick your favorite cheese fondue, entrees and chocolate concoctions and dip to your heart's delight as you sip on one of their award-winning wine selections or hand-crafted cocktails. Reservations are highly suggested!
405 28th Ave. N., Myrtle Beach, SC
New York Prime is a premier a la carte steakhouse in the heart of Myrtle Beach. Each steak is aged 28 days and prepared "Pittsburgh-style" and served with family sized side dishes like creamed spinach and onion rings. Make your own seafood tower or try the thick cut sizzling bacon as a starter.
Seven Grand Strand Locations
Voted "Best Burger on the Grand Strand" for more years than we can count, River City Café is a must try when you're visiting Myrtle Beach! Their world-famous burgers come topped with everything from pineapple and hickory smoked bacon to fried mac and cheese and Doritos.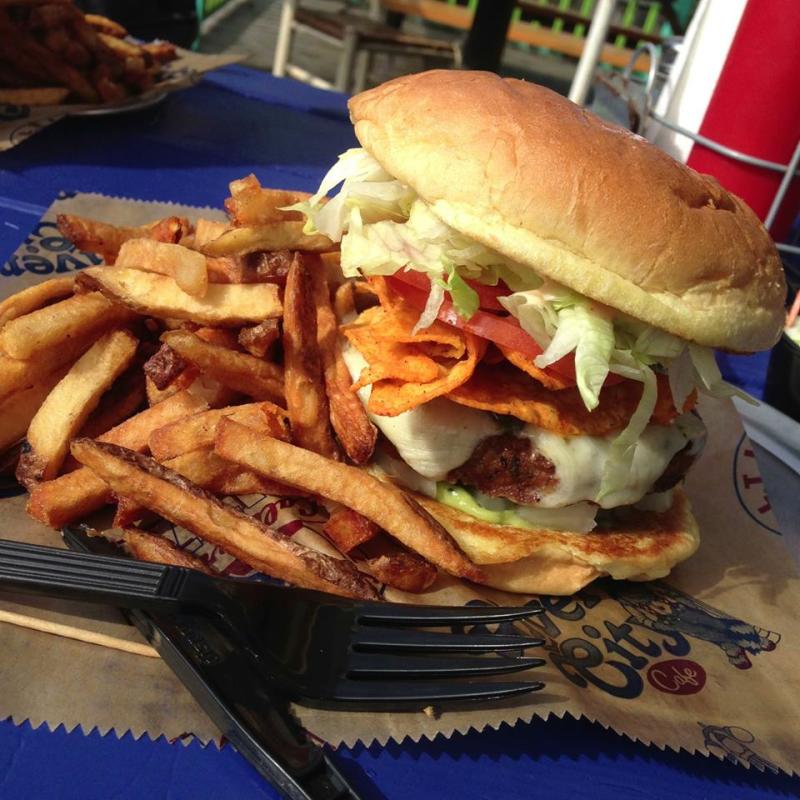 1913 Mr. Joe White Ave., Myrtle Beach, SC
Grab a plate and load it up with your favorite Southern comfort foods at Simply Southern Smokehouse. They serve up daily specials like fried pork chops and hamburger and gravy plus classics like Chicken Bog, fried chicken, sweet potato casserole, mac and cheese, collards and so much more.
3401 N. Kings Hwy., Myrtle Beach, SC
This popular Italian restaurant in Myrtle Beach started off on the ground floor of an oceanfront hotel and now has its own spot along Kings Highway. Expect great, authentic Italian classics like Eggplant Rollatini, crabmeat stuffed mushrooms, Veal Marsala, Lasagna Tradizonale and a 12-ounce Ribeye over risotto.
801 Main St., Myrtle Beach, SC
It's very possible you've driven right past Sun City Café without noticing this hidden gem! They've been serving up American-style Mexican food for more than 20 years in their eclectic dining room with specials like fresh fish tacos on grilled tortillas, homemade guacamole, colossal burritos and the best cheesy shrimp dip I've ever tasted!
707 S. Kings Hwy., Myrtle Beach, SC
You're part of the family once you enter the doors of Villa Romana Italian Restaurant in Myrtle Beach! The chefs prepare fine Italian cuisine right in house with options like Stuffed Zuchinni a la Bolognese, Veal Saltimbocca (a house favorite), Salmon a la Vodka and hand rolled gnocchi with tomato or meat sauce.