10 Family-Friendly Restaurants in Myrtle Beach Worth Checking Out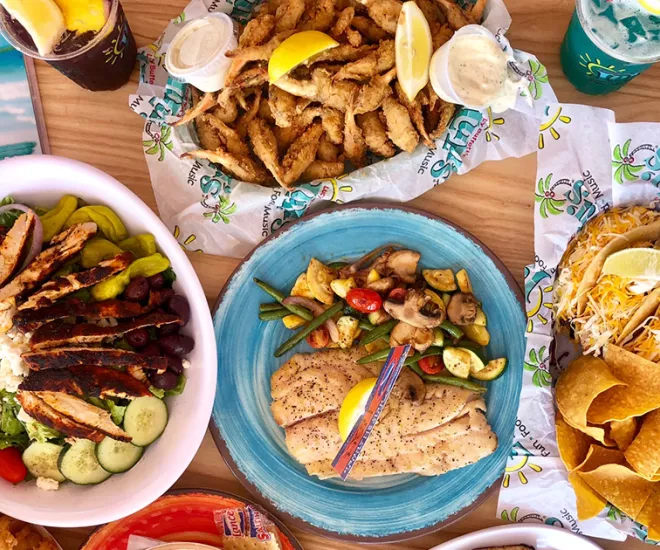 As a well-known family-friendly vacation destination, the Myrtle Beach area is home to a number of fantastic restaurants catering to those traveling with children in tow. While dining out with little ones might not seem ideal to some, it's definitely part of the family vacation experience, and we're lucky to have restaurants in Myrtle Beach that help make it as fun and stress-free as possible. Here are ten of our favorite spots for dining out as a family in the Myrtle Beach area:
Located across from one of our favorite playgrounds at Barefoot Landing in North Myrtle Beach, the family-friendly Lulu's offers a pretty perfect family dining experience. Tables are spacious, the menu is perfect for both grown ups and kids, and the giant sand 'beach' offers a great spot for little ones to play in the sunshine while the grown ups enjoy a cold drink. Frequent live music and a bright gift shop inside the restaurant also offer great distractions for busy kiddos.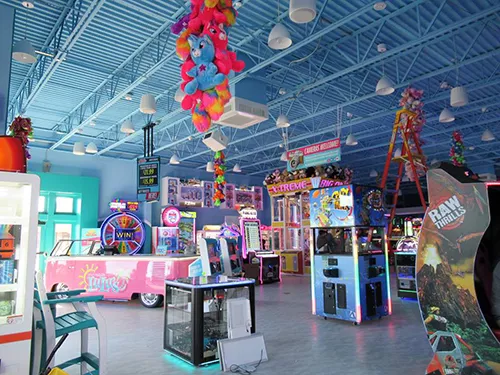 On the other side of the Barefoot Landing playground, within walking distance of Lucy Buffett's Lulu's, is Crooked Hammock Brewery—another great option for families dining out. This "backyard brewpub" and beer garden offers a family-friendly backyard, homemade craft beer, burgers, nachos and more. Kids can move about and play on the lawn or enjoy one of the outdoor games for entertainment, and after dinner families can explore all that Barefoot Landing has to offer—from carnival rides to post-dinner ice cream to fireworks and more.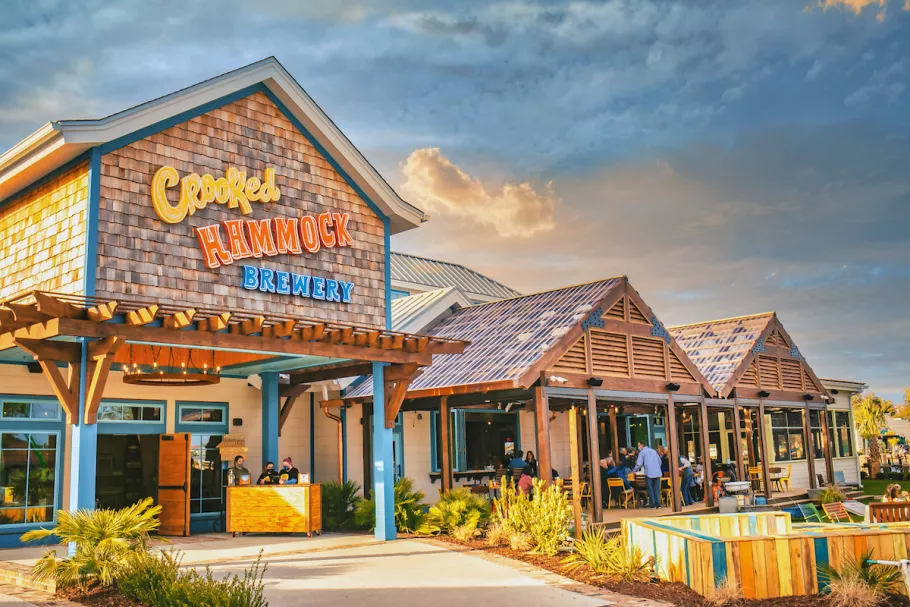 River City Cafe
With seven locations along the Grand Strand, River City Cafe is a great option for families no matter what stretch of beach they're staying on. With peanuts on the table and peanut shells on the floor, parents don't have to fret over keeping their table area spotless. This casual dining restaurant offers some of the best burgers on the beach, along with fast service—which is key when you have hungry children to feed. Our kids love the colorful atmosphere and we love that lots of other diners often have children in tow, as well. To find the closest River City Cafe location, visit their website.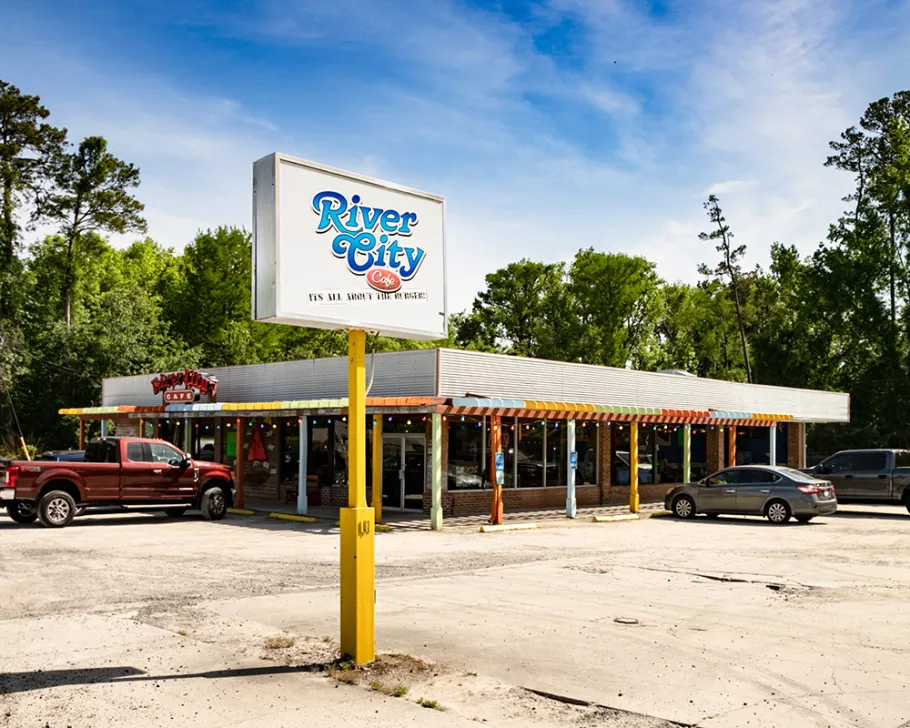 DinoLand Cafe
DinoLand Cafe is a prehistorically-themed restaurant located in central Myrtle Beach that all dinosaur-loving children will enjoy. This family-friendly cafe is truly unique, with life-sized animatronic dinosaurs, including Tyrannosaurus Rex, Triceratops, and other popular beasts, and a lava mountain perfect for unforgettable family photos. While the kids might be there for the experience, the grown ups will enjoy their popular ribs, steaks and burgers.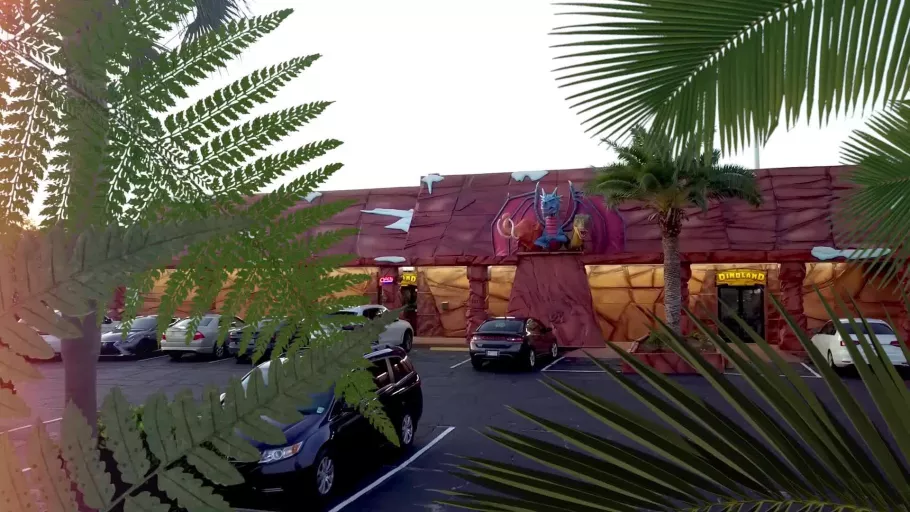 Johnny D's Waffles and Bakery
Whether you visit for breakfast, lunch or dinner, Johnny D's Waffles and Bakery is a safe bet for families traveling with children. The food is delicious and their creative menu items—think Funfetti Waffle or Chunky Monkey Cakes—are always crowd pleasers with our kiddos. We even love enjoying breakfast for dinner if it keeps our crew fed and happy. Johnny D's has three locations along the Grand Strand and all boast a family-friendly staff and atmosphere that keeps the mood light and spirits up! Find a location near you on Johnny D's website. 
As a child growing up in the Myrtle Beach area, I can remember almost every single time we visited Medieval Times. This popular family dinner theater features staged medieval-style games, sword-fighting, and jousting, and a four-course, utensil-free meal served in a "castle." It's truly dinner and a show, and an experience that all family members will not soon forget. Tickets are required and can be purchased online.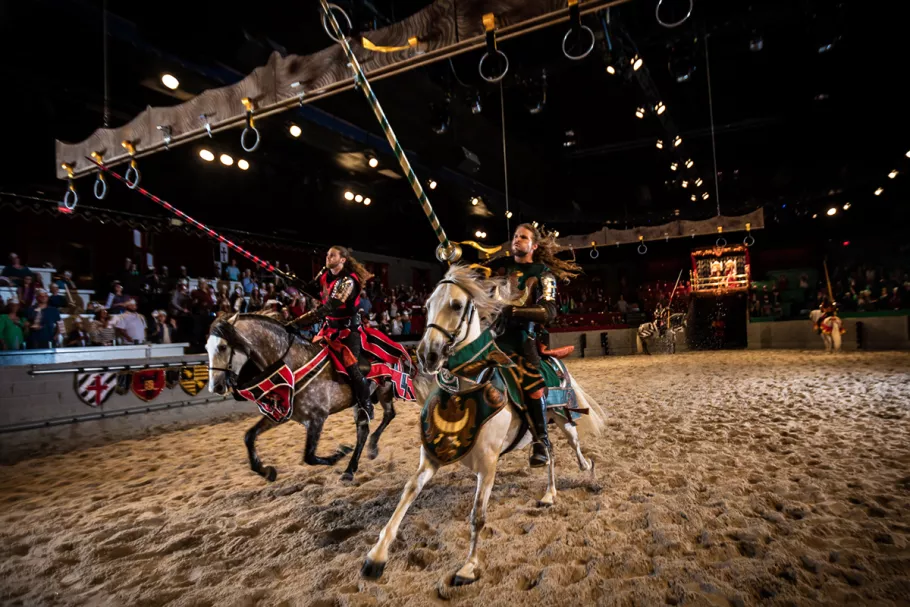 Located at Broadway at the Beach, Dave and Buster's offers a sports-bar-style setting for American food and arcade games. It's the picture of family-friendliness with its spacious seating, kids menu and wealth of games to entertain all ages, and it offers a nice air conditioned break for those visiting during the summer heat, as well. Families can enjoy all that Broadway at the Beach has to offer before or after dining at Dave and Buster's, as well, like nearby Ripley's Aquarium or WonderWorks.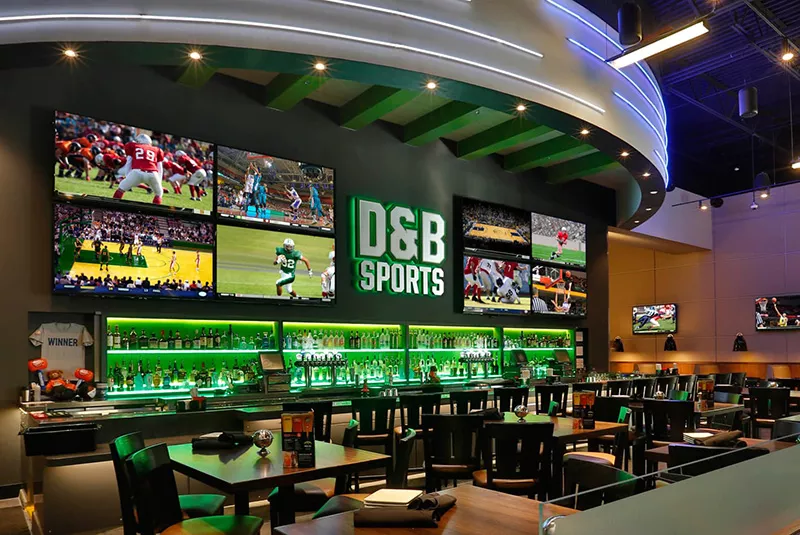 Mellow Mushroom
With two locations in the Myrtle Beach area, Mellow Mushroom offers an easy dining experience for families with children, thanks to its whimsical and colorful decor, kid-friendly menu options, and casual atmosphere. Most family members can agree on pizza for dinner—if nothing else—and the staff and service at Mellow Mushroom make it a breeze from start to finish. The Myrtle Beach location is great for its proximity to Broadway at the Beach and the North Myrtle Beach location is a fun choice for families staying in the Cherry Grove and Ocean Drive areas of the Grand Strand.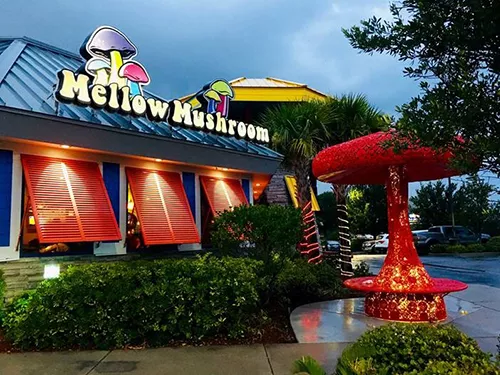 Nacho Hippo
Nacho Hippo also offers a couple locations along the Grand Strand, one in The Market Common area of Myrtle Beach and one across from Barefoot Landing in North Myrtle Beach. We enjoy Nacho Hippo when dining out with kids for a few reasons. For one, they offer Tex Mex specialties we love in a vacation-type, laid back atmosphere. But we also love Nacho Hippo because with a basket of chips and salsa on the table, our children are happy for quite a while. Both locations offer live music often, as well.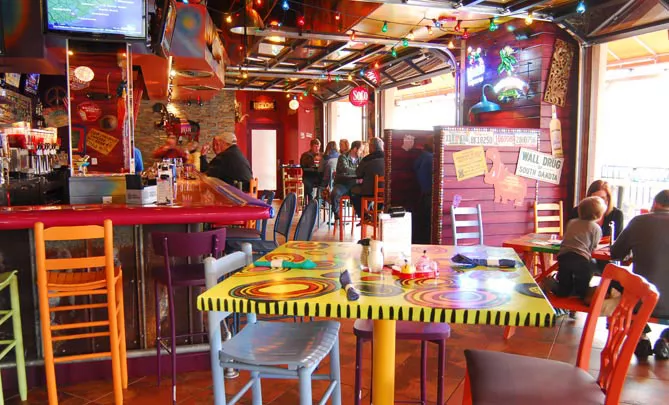 We are so lucky to have not one, but two live dinner theater options in the Myrtle Beach area. Pirate's Voyage Dinner & Show is beloved by both my boys, and I'm not sure I have ever witnessed them eat a heartier meal than what we enjoyed at Pirate's Voyage. The 4-course meal is outstanding, and the swashbuckling, Blackbeard-themed pirate performances align perfectly with a family vacation to a beach. The pre-show is also a treat and not to be missed, with opportunities to dress like a pirate (or mermaid) and learn a few popular pirate songs. Find more information and purchase tickets on their website.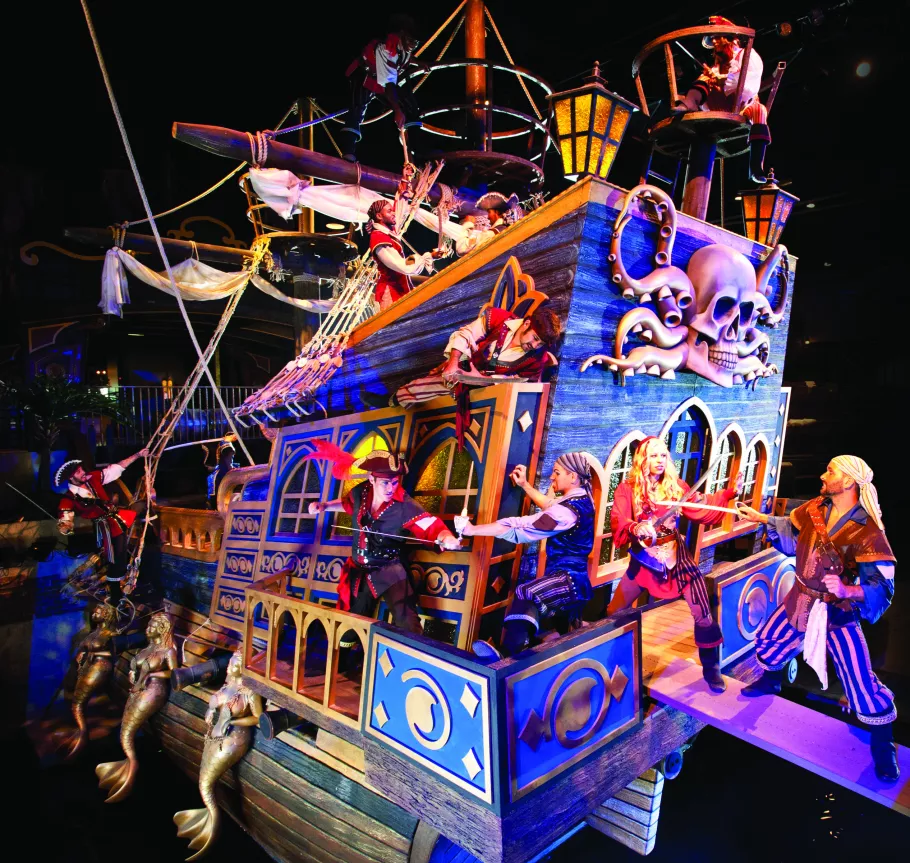 While we visit these ten spots pretty regularly, it should be noted that the Myrtle Beach area is home to well over 1,800 restaurants offering a range of cuisines for all budgets. And because the Myrtle Beach area is so beloved by vacationing families, almost any restaurant you enter will offer a kids menu and high chair or booster seat.