10 Restaurant Recommendations from a Myrtle Beach Local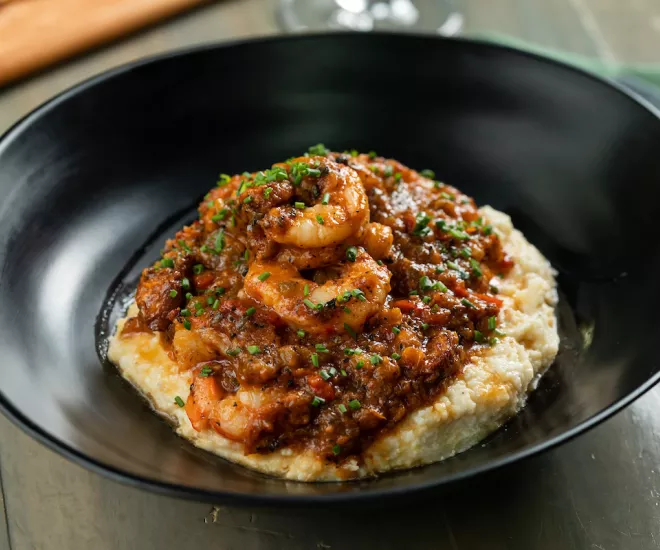 Visiting foodies may experience a slight sense of overwhelm when vacationing in the Myrtle Beach area. Those in search of a special or unique dining experience have a lot to choose from, as there are thousands of restaurants along the Grand Strand! In fact, a couple years ago it was reported that Myrtle Beach had more restaurants per capita than some of the largest cities in the world, Rome and Paris included. While I'm all for having options and variety, it can make picking a dining spot a little more challenging, especially for those visiting the area for the first time. Here are some of my favorite spots (in no particular order) to hopefully narrow your search in finding the perfect meal: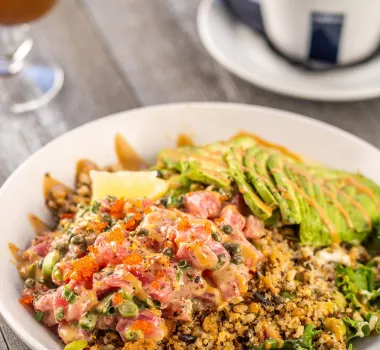 Any good vacation begins with a solid brunch spot, and Drift is just that. Their fresh and creative take on breakfast signatures, along with the incorporation of menu items like their Salmon Avocado Toast and Quinoa Poke Bowl make this a favorite with everyone I invite to eat here. The atmosphere is hip and coffee selections are delicious.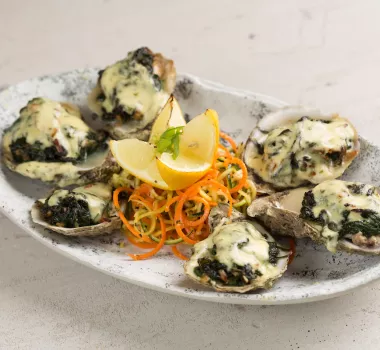 This is one of my favorite local spots for fresh seafood and date-night ambiance. The menu and specials change to reflect the season, and they make it a point to offer sustainable food and local produce whenever possible. The food is consistently outstanding, but the service alone is worth a mention. While the atmosphere is casual enough to be comfortable, the high level of service and quality of food take this restaurant to the next level.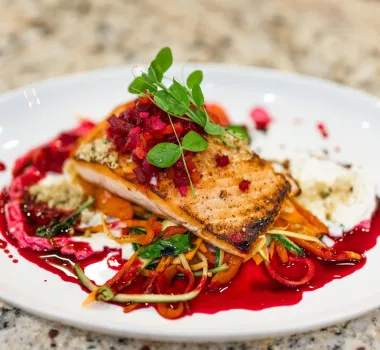 There is no shortage of Italian restaurants in the Myrtle Beach area, and many of them are excellent. Ciao, however, has long been a favorite–thanks to my love affair with their Grouper Francese. The restaurant is a cozy, local's favorite with a large menu of premium Italian dishes that won't disappoint. The owner's and staff place a big emphasis on customer service and their collective memory of previous diners and orders is impressive!
819 Main Street, Myrtle Beach, SC
This new, downtown Myrtle Beach spot is a family-owned and -operated hidden gem. While they are probably best known as a breakfast and lunch spot, I'm here to make a case for their once-a-week dinner reservations. On Saturday nights (and some other nights), the restaurant offers a four- or five-course Chef's Tasting Menu for a set price. The menu is not released in advance so diners are always in for the very best sort of surprise.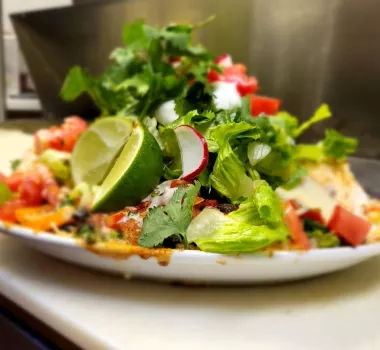 Also located in downtown Myrtle Beach, Sun City Cafe is a small, locally popular spot boasting an outstanding margarita and the biggest burrito you'll likely find along the Grand Strand. The vibe is eclectic and fun and perfect for a casual night out with friends. The food is fresh and filling. Prices are reasonable and you'll have leftovers for at least one day, if not two. When we visit Sun City Cafe, we like to combine it with a visit to the nearby Grand Strand Brewing Company. They go well together!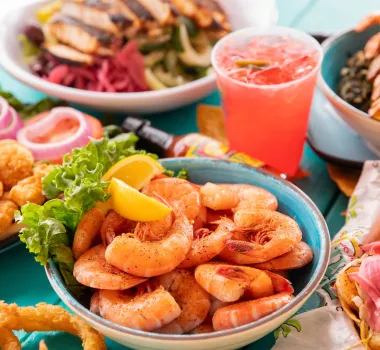 6.
LuLu's North Myrtle Beach
When we have friends visiting with kids, LuLu's North Myrtle Beach is a spot we always visit. The restaurant is large, airy and built for dining-out families. We try to snag a picnic table near the sand and water play area so while the kids play, we can enjoy our food and drinks. The menu is large and exactly what you want to eat when dining alfresco near the water. My recommendation is the Greek salad with blackened shrimp!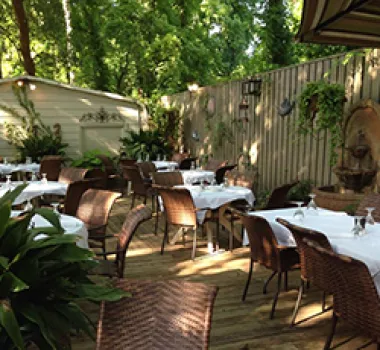 When I have girlfriends visiting town, I try to make time for us to visit Brookgreen Gardens. And while we're on the south end for the day, I always make reservations at Chive Blossom. The south end of the Grand Strand (Murrells Inlet, Pawleys Island and Litchfield) is home to a number of outstanding restaurants, but I love the atmosphere of this eclectic cafe. Their extensive wine list is a big plus for a fun afternoon out with girlfriends, and their crab soup is legendary.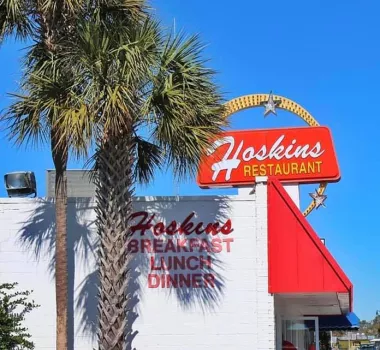 When I want visiting friends to experience traditional southern cooking, Hoskins is usually my top recommendation. This family-owned, diner-style locale serves up comfort food for three meals a day–though I am partial to their meat and three lunch menu. The restaurant has been owned and operated by the same family for nearly 75 years and is Vanna White's favorite restaurant to visit when she's visiting her hometown of North Myrtle Beach. While visitors will usually see a line out the door for lunch, it moves quickly and is well worth the wait.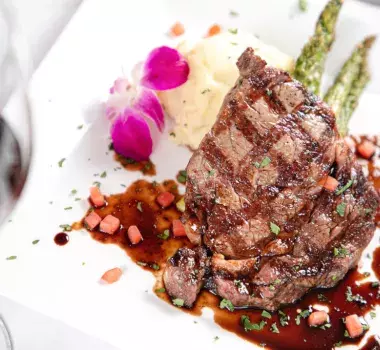 One of the newer additions to the Myrtle Beach restaurant scene, Heirloom Bistro offers a cozy spot to enjoy a multi-course tasting menu with set prices. It's a great date night spot when you don't want to feel rushed through your meal, and my husband and I have thoroughly enjoyed everything we've ever eaten there. The menu is thoughtful, with careful attention paid to using in-season and farm-to-table ingredients, and portion sizes are very generous.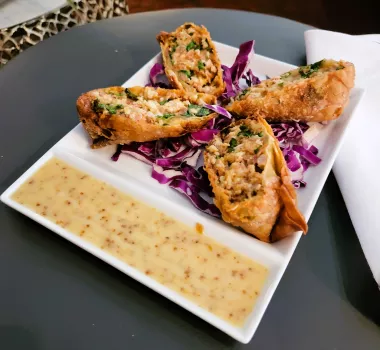 Before my husband and I moved into Myrtle Beach, we spent years living in Conway, South Carolina. This historic town is about 15 miles inland from Myrtle Beach, situated along the beautiful Waccamaw River, and offers some exceptional dining options–Rivertown Bistro included! We still regularly drive to Conway to enjoy their inventive Southern cuisine and take advantage of their happy hour specials. The food is delicious, service exceptional and presentation on point.