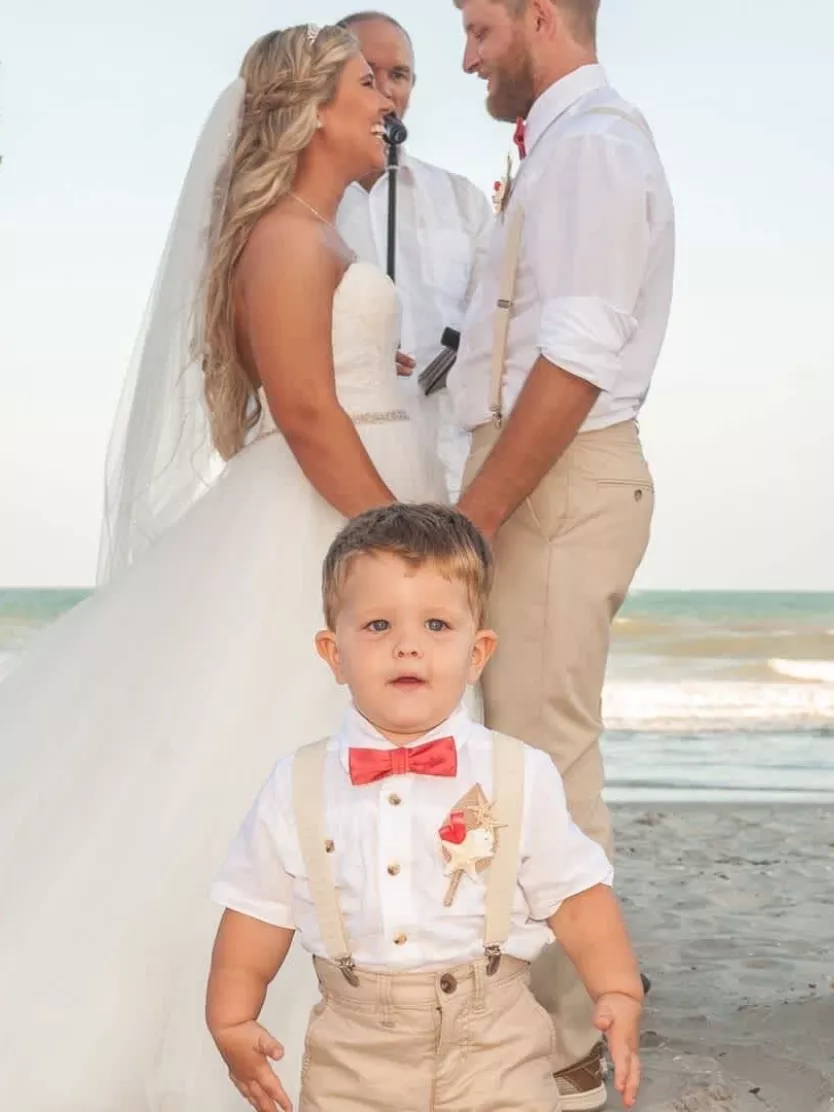 Myrtle Beach Weddings
Love is in the Air: Tips for planning your Myrtle Beach wedding
1. Choose Wisely: In the Myrtle Beach area, there is a venue for every couple, no matter your style, budget or size. Those seeking a traditional beach backdrop for their nuptials have plenty to choose from along the Myrtle Beach area's 60 miles of picture-perfect shoreline, while those in search of a more traditional Southern wedding have the option of saying 'I do' at one of the area's historic plantations or country club venues. Because of the wide variety of choices in the Myrtle Beach area, it's important to take your time searching for the appropriate venue for you.
2. Plan Far in Advance: When it comes to planning any wedding, advance planning is important for ensuring success, but it's especially important when planning a destination wedding in Myrtle Beach. The best resorts and blocks of ocean-view rooms book well ahead of time. Also, traveling for a wedding has wonderful benefits, but is does require some extra time and advance planning for family members and guests, as well. Save-the-date cards with airport, hotel and other information should be given to guests with plenty of time to arrange their travel.
3. Know Who You're Working With: Putting a down payment on any services not yet performed can feel risky, but by thoroughly researching the vendors you choose to work with on your Myrtle Beach wedding, you can ensure you select the right professionals to help make your big day a success. Ideally, you'll want to make sure to visit the Myrtle Beach area in advance of the wedding to meeting with potential vendors and secure a wedding site, but if for whatever reason that's not possible, working with a local wedding coordinator or consultant will help make sure you use only the best musicians, florists, caterers and photographers the Myrtle Beach area has to offer.
4. Watch the Weather: To avoid any last minute weather problems that can sometimes accompany a romantic sunset ceremony along the sandy Myrtle Beach shoreline, keep an eye on seasonal weather patters before booking anything. Knowing when hurricane season begins and ends, along with average temperature highs and lows can help keep your guests from having to run for cover. And while weather predictions are rarely 100 percent accurate, having an idea of what to expect can help you maintain flexibility closer to the big day. Also, be sure to consult with your wedding venues on their flexibility and indoor capabilities should a shower happen your way.
5. Follow the Law: Following the law isn't as always as easy as it may seem when it comes to tying the knot. Different states have different requirements for legal marriage, including witnesses, marriage license applications and residency requirements, among others. A marriage license obtained in South Carolina is valid for a marriage ceremony anywhere in the state, including Myrtle Beach. Marriage licenses can be obtained from any county in South Carolina but marriage licenses from other states are not valid. Blood tests are not necessary.
6. Be Considerate to Guests: While today's etiquette certainly absolves the bride and groom from paying guests travel costs, it's important to remember that those traveling to Myrtle Beach, South Carolina wedding are likely investing several hundred dollars to attend. Simple planning can help you help them save money. By providing details earlier, arranging different accommodations for varying budgets, or hosting an extra event-such as a welcome party or farewell breakfast or brunch-can help ease their concerns over spending too much money if they attend. Also, allowing their presence to be your wedding gift is always a thoughtful gesture for those traveling from out of town.
7. Consider Using a Consultant: Myrtle Beach area wedding consultants have the resources and experience with local vendors that can help make wedding planning from a distance much easier. A professional planner will know the legalities and requirements of marriage in the Myrtle Beach area, and will know the processes that may accompany planning, like obtaining event permits or knowing when and where marriage ceremonies are allowed to be performed on the beach. Usually, their local contacts with wedding vendors pay off in a big way to out-of-town brides with little intimate knowledge of the area and can help couples save money as the big day approaches.
8. Bundle and Save Money: The real beauty of getting married in the Myrtle Beach area is the ability to stay put post-wedding ceremony. Couples that choose to combine the location of their nuptials and honeymoon often are able to end of saving a significant sum of money. What's more is that more often than not, family and friends are also in need of a vacation, and your wedding could also help save them money. Some couples make the decision to turn the week following their wedding ceremony into a reunion of sorts, as so many friends and family members have already done all of the traveling.