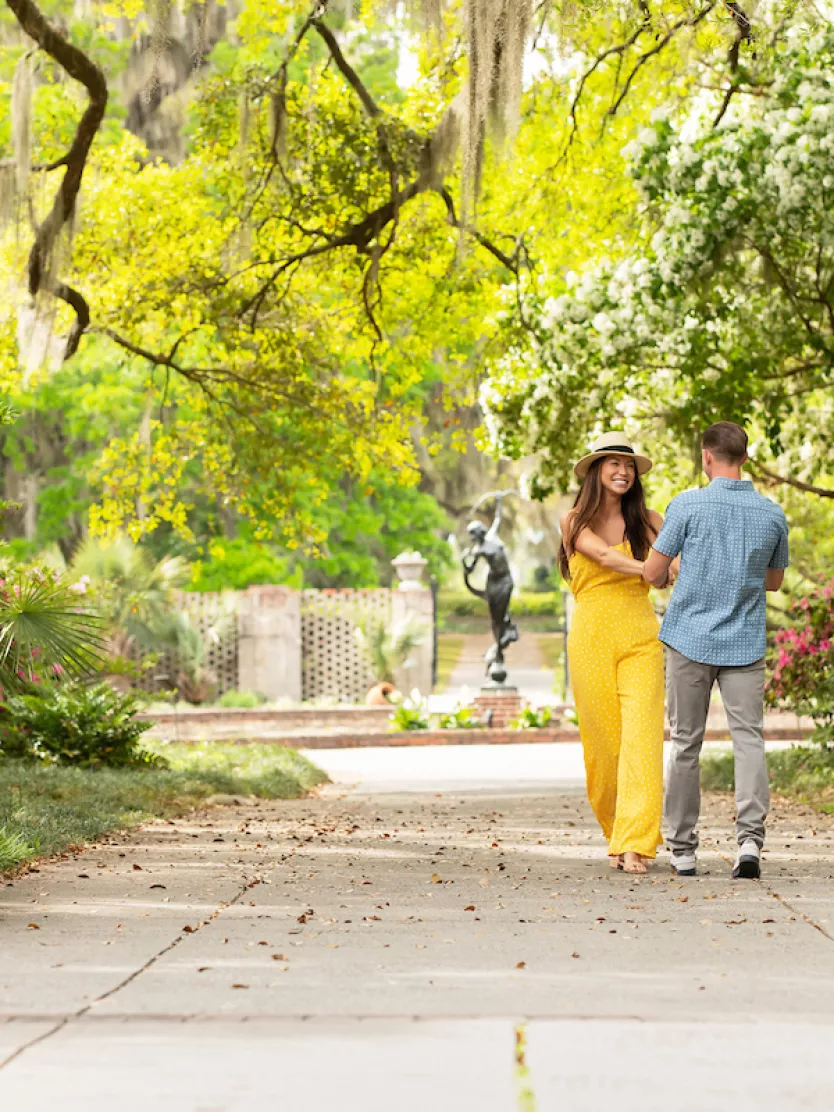 It's Time for Quality Time at The Beach
From warm, sunny days to picturesque sunsets in the evening, Myrtle Beach is the perfect spot for a romantic beach getaway. Treat the love of your life to a fabulous vacation filled with luxury accommodations, entertainment, great restaurants, and white sandy beaches. We've gathered together all the fabulous romantic offerings and recommendations that will truly take your getaway to the next level. With so many options, it is easy to feel the love in the air! 
Where to Stay
Finding the perfect place to stay during your romantic getaway can set the tone for the rest of your trip. You can choose from resorts with top-notch amentities to cozy beach houses.
Places to Eat
There are over 2,000 restaurants across the Grand Strand, ranging from fine dining to all-American cuisine and everything in between. The Beach has everything you are looking for during your romantic getaway, whether that is relaxed, comfort food or elegant dinners for two.
Things to Do
The beauty of a romantic getaway to The Beach is the variety of activities at your finger tips - and the option to just relax instead! Take time to get away from the hustle and bustle of every day life and reconnect through your favorite things to do as a couple.
Luxury Hotels & Resorts
You deserve to treat yourself and your significant other! If you are looking for a luxurious place to stay, check out these options.
Planning Your Wedding Or Honeymoon?
The Grand Strand is where all your beach wedding dreams can come true! Visit our website for all accommodations, tips, venues, catering and more.
Weddings & Honeymoons
Make The Beach a part of your love story by planning your wedding and honeymoon.
Honeymoon Musts in Myrtle Beach
You Said, "I Do," So Now What To Do?
Wedding & Honeymoon Accommodations
Find places to stay for your wedding or honeymoon.