Romantic Guide to Myrtle Beach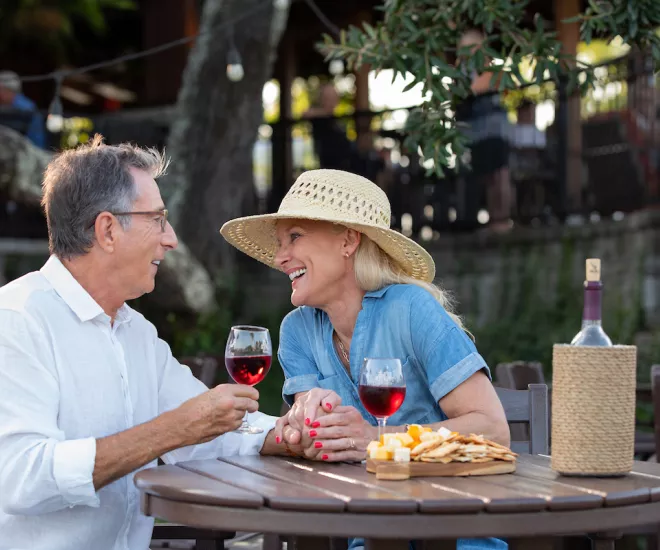 Bring the love of your life to a fabulous vacation at The Beach! The Myrtle Beach area is filled with exciting music, entertainment, great restaurants, and white soft sandy beaches that set the tone for plenty of romance! Surprise that special one-of-a-kind person with a full day and evening of love and happiness in a tropically aesthetic atmosphere.
First, book the perfect place to stay whether it be a private beach house or full-service resort easily found anywhere from the North Myrtle Beach area all the way down to the quaintness of Pawleys Island. There are many hotels and resorts that offer romance packages that you can explore in our Romantic Getaway Guide. 
Start your surprise day with your love by watching a sunrise on the beach. A perk of the Atlantic coast is that the sun rises in a beautiful display each morning, so take in the glory of the sun that comes each day. Go to breakfast at one of the many quaint old traditional southern-style diners. After a pleasing morning meal, head over to the beach or pool complex right in front of your accommodations and enjoy an hour or two of sunbathing in the morning sun. Learn new things about each other and listen to the waves and seagulls as the beach comes alive.
Go to lunch at the Gulfstream Café in Murrells Inlet or Sea Captain's House in Myrtle Beach. After fabulous local seafood, you are ready to go shopping at Barefoot Landing or Market Common to find the perfect gift for each other. You could also walk off lunch by taking a stroll on the beach or on the Boardwalk in Myrtle Beach with its carnival, old-time atmosphere ever bustling with entertainment and shops. Get some ice cream and enjoy it on a bench while watching the people go by.
For an afternoon activity, stop by Duplin Winery for a tasting of their sweet muscadine wine and relaxing afternoon on their patio under the oak trees. Then for dinner, make special reservations at the Brentwood Restaurant and Wine Bistro in Little River, Waterscapes at Marina Inn at Grande Dunes, or Hook & Barrel in Myrtle Beach. Enjoy some of the best cuisine the area has to offer intrinsically designed for setting the romantic stage.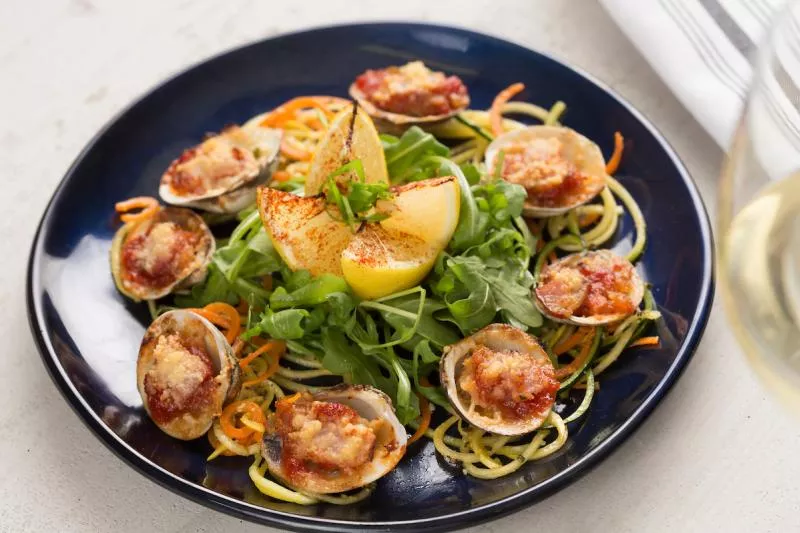 After a memorable dinner, head over to the SkyWheel and ride a gondola 200 feet up in the air for a million-LED light show and a view of the coastline. The SkyWheel is one of the best ways to soak in the beauty of Myrtle Beach and the Atlantic Ocean! 
At the end of a marvelous day return to your beach house or hotel and enjoy the hot tub at your beach house or order hotel room service.
Enjoy the perfect romantically-inspired vacation day right here. Romance belongs at The Beach!