Mesmerizing Acrobatic Group Brings Wildly Popular Show To Myrtle Beach's Epicenter Of Fun And Excitement
Broadway at the Beach, an experiential retail and entertainment center located in Myrtle Beach, South Carolina, will team up with Dublin Worldwide Productions USA to bring Le Grand Cirque 2.0 to Myrtle Beach this summer.
The jaw-dropping visual feast of breathtaking group acrobatics features an international cast of artists handpicked from around the world for their death-defying abilities and precision skills.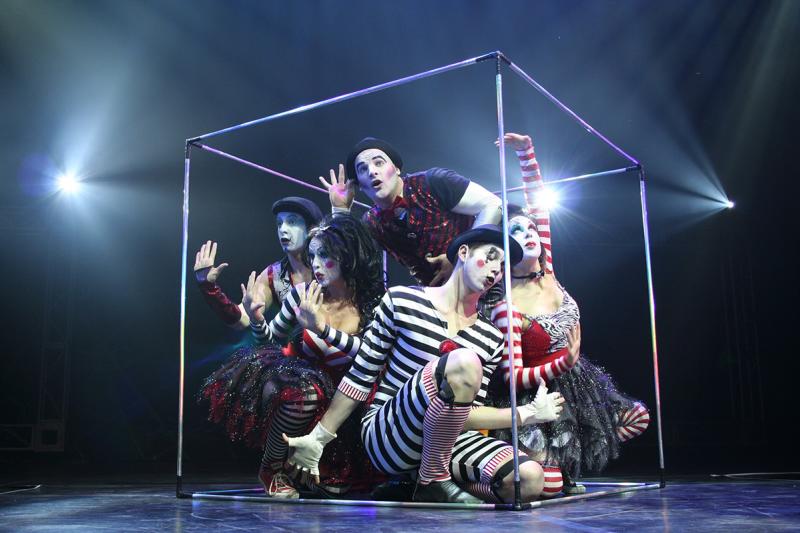 "We're excited to welcome Le Grand Cirque 2.0 to Broadway at the Beach this summer during our 25th anniversary season," said Melissa Armstrong, marketing director of Broadway at the Beach. "Visitors to Broadway can expect the unexpected during this mesmerizing, magical and magnificent show that will defy gravity and belief."
Le Grand Cirque 2.0 will set up its 850-seat, fully air-conditioned tent in the southeast corner of Broadway at the Beach from June 1 to October 3. Tickets cost between $34.95 and $49.95 for adults, and $12.95 for kids 12 and under. Shows are Monday through Saturday at 7:30 p.m. with matinees at 4 p.m. on Wednesdays and Thursdays. For more information or to purchase tickets, visit www.cirquemb.com or call (843) 626-7645.
"Dublin Worldwide Productions is delighted to bring Le Grand Cirque 2.0 to Broadway at the Beach," said Jay Lodge, CEO Dublin Worldwide Productions USA. "Our International cast of performers have thrilled audiences worldwide from the Sydney Opera House to London's West End and we are ecstatic to bring this phenomenal experience for the guests of Broadway at the Beach to enjoy for the 2020 Season."
For more information about Broadway at the Beach, visit www.BroadwayattheBeach.com, call 1-800-386-4662.