Run to the Sun Car Show at The Beach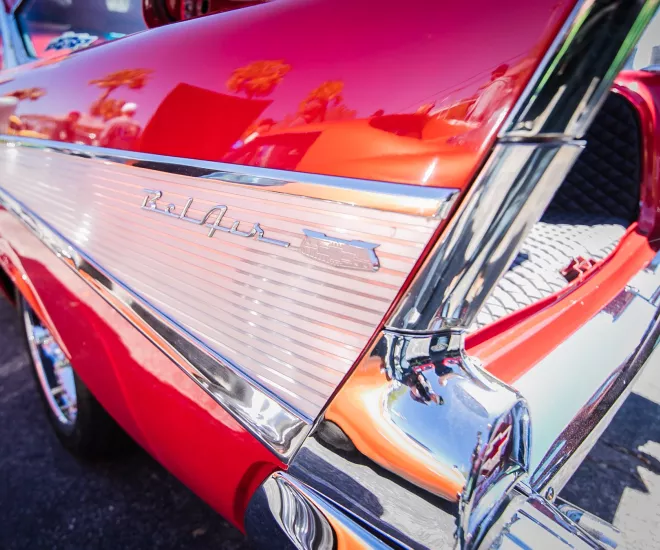 Run to the Sun Car Show at The Beach
Several thousand of cars and trucks rev their engines and hit the road to the beach each year for the Run to the Sun Car and Truck Show in Myrtle Beach.
It's one of the largest car shows in the Southeast! And 2023 is the event's 34th year, scheduled for March 16-18 at the site of the old Myrtle Square Mall, 50 acres of land only a few blocks from the ocean.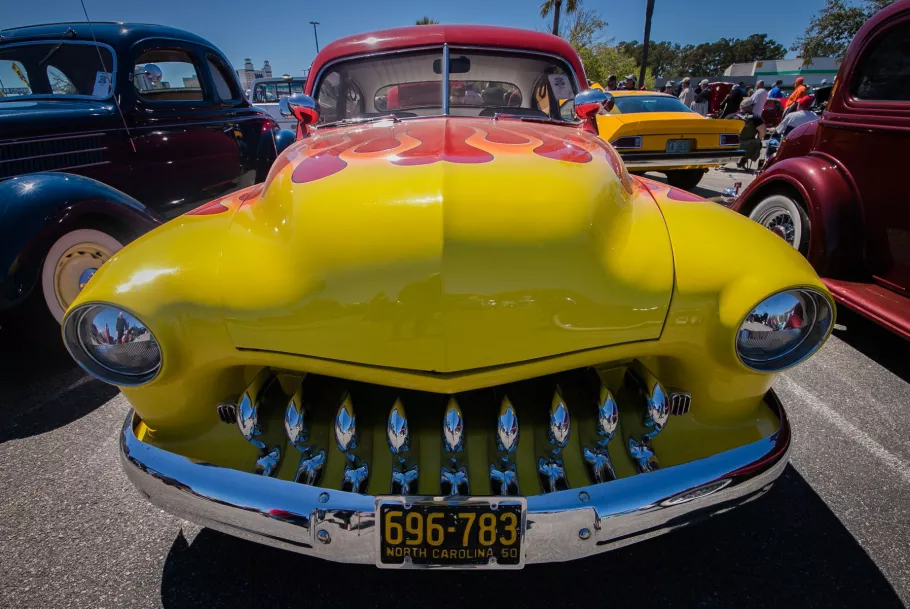 Presented by the Pee Dee Street Rodders and the City of Myrtle Beach, the popular Run to the Sun has sold out to car registrants the past 11 years and is expected to repeat that feat this year for those showcasing classic cars and trucks dating back to 1989 and older.
Registered participants are vying for the following awards: Goodguys Awards, Sponsor Picks, NSRA Picks, Ladies Choice, and grand prize giveaways. The 50/50 cash drawing benefs local charities (last year, five winners each received $2,500), such as the National Multiple Sclerosis Society and The Children's Miracle Network at McLeod Children's Hospital. The Pee Dee Street Rodders have donated more than $1 million to these charities since the club's formation in 1987.
For those car enthusiasts planning to attend the outdoor car show, there is a new addition this year: the Gasoline Alley entertainment area. This year's special guest appearances are Will Cronkite, NASCAR legend and author of bestseller, "I Was a NASCAR Redneck," and Linda Vaughn, the First Lady of Motorsports.
Get an autograph or photo taken at Gasoline Alley, presented by Streetside Classics, sponsored by In the Pits Racing Radio, and powered by Racing Junk. 
Show hours are 8 a.m. to 5 p.m. each day. Coast RTA city transit buses will provide shuttle service from 7:30 a.m. to 5:30 p.m. on show days from the nearby Myrtle Beach Pelicans Stadium (1251 21st Ave North) to the car show location at 2501 N. Kings Highway, Myrtle Beach. Buses typically run every 10-15 minutes. Advance adult single-day tickets online are $15, three-day adult tickets are $25, military three-day are $10, and children 12 and under are free with an adult​. On-site ticket sales are $20 per day, cash only.