On Location: Surfside Beach, South Carolina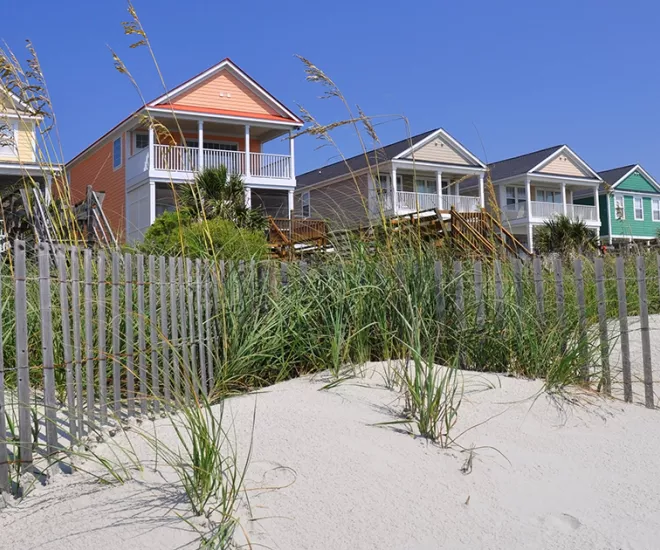 We are traveling from the top of the Grand Strand to the bottom and exploring the unique 14 communities that make up the Myrtle Beach area. Just to the south of Myrtle Beach, you will find Surfside Beach, known as the "family beach" in the Grand Strand. Surfside Beach was the first town to be certified as autism-friendly, taking a pledge to learn and assist families who travel with persons of sensory-processing disabilities. Surfside's clean beaches are also supervised by lifeguards for an extra pair of eyes while your children are swimming in the waves.
The beauty of Surfside is that many of the restaurants, houses, and fun are within a golf cart drive away between the ocean and highway 17 – maybe even walking distance! For breakfast, a must-have is Benjamin's Bakery and Café which has been a fixture in Surfside for over 25 years. Voted best of the Grand Strand, Benjamin's serves tasty breakfast sandwiches, pastries, and breads that are all homemade.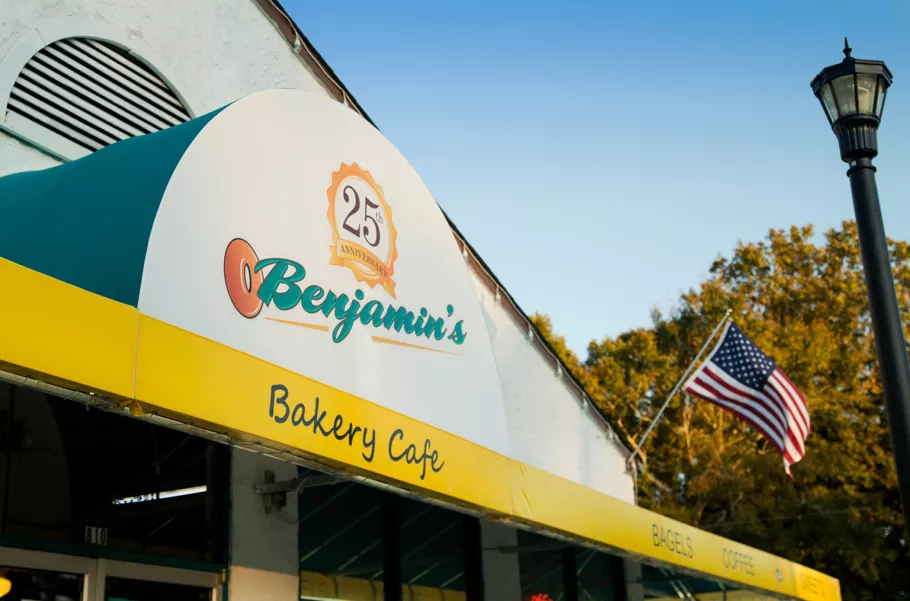 There's another River City Café location in Surfside, but this one is right on the beach. Grab a burger and gaze on the waves while you take a short break from the sun.
Take a break from the salty water at the beach and head on over to Wild Water & Wheels. This water park offers tube, speed and mat slides, pools, rides and even a go-kart track if you need to dry off. There are slides for all ages and cabanas available to rent for additional shade. The park is open mid-August to Labor Day.
Surfside Beach Pier is a focal point of the town, however, in 2016, Hurricane Matthew destroyed part of the pier. Surfside is rallying the community to rebuild the pier complete with a restaurant and plenty of space for fishing. The construction has begun, and we can't wait to see the complete project!
There's nothing much better than ice cream after a day spent on the beach. Check out Meyer's Ice Cream Parlor and instantly be taken back in time by its vintage, retro vibe. From sundaes to ice cream cakes, Meyer's is the perfect place to enjoy a sweet treat.
A Myrtle Beach staple, Dagwood's Deli & Sports Bar, is known for their subs and pub foo. It is also known around town as the headquarters for all Washington Redskins and South Carolina Gamecock football fans but is a great place to watch any type of sports game in the area.
For those who travel with a family member who is on the autism spectrum, the Town of Surfside Beach offers services and a list of participating business in the CAN (Champion Autism Network) program on their website, so that you and your family can be fully equipped when traveling to Surfside. Services include autism-friendly lodging, speedy service at restaurants, and awareness of loud or crowded attractions. These services extend throughout Myrtle Beach, so you can learn more and plan ahead by using the resources on our Autism-Friendly Vacations page as well.
Surfside Beach loves to celebrate the holidays, and the town will often host golf cart parades for July 4th, Labor Day, Christmas, and more! There are many comfortable accommodations in Surfside that can fit the entire family - find more on our Stay page!