Myrtle Beach Campground Roundup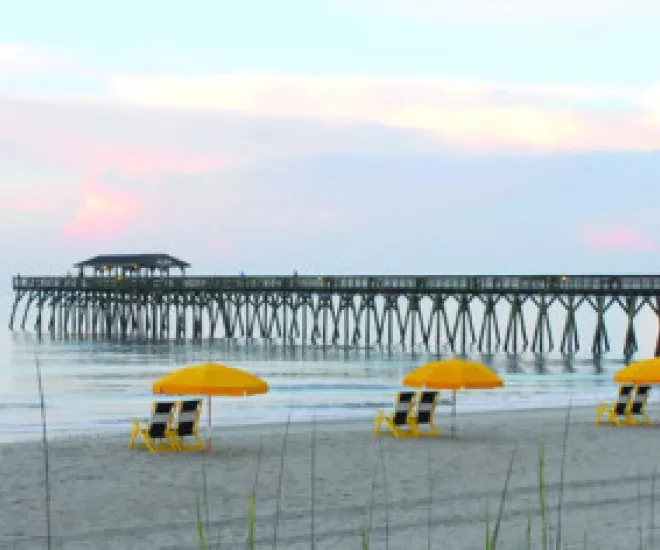 Myrtle Beach Campground Roundup
Fall is the perfect time to reconnect with the nature around you at a campground or RV park. And if you're like me – reconnecting with nature is going to the beach. In Myrtle Beach, the summer warmth and sunshine last a little bit longer than other places, making it the perfect place to enjoy some more summer fun before the holidays set in.
Myrtle Beach has its fair share of campground and RV parks, most with direct access to the beach. Here's our roundup!
The first state park in South Carolina, the Myrtle Beach State Park takes up residence across one mile of coastline in the heart of Myrtle Beach. You will have direct access to the beach, restaurants, and attractions and then escape back to the campground for a quiet, tree covered park.

The fun doesn't stop at Pirateland, does it matey? There is a mini golf course on the property as well as a water park, Pirate's Oasis, lazy river and Pirate Ship Splash Pool. Pirateland also offers vacation rentals if camping isn't for you.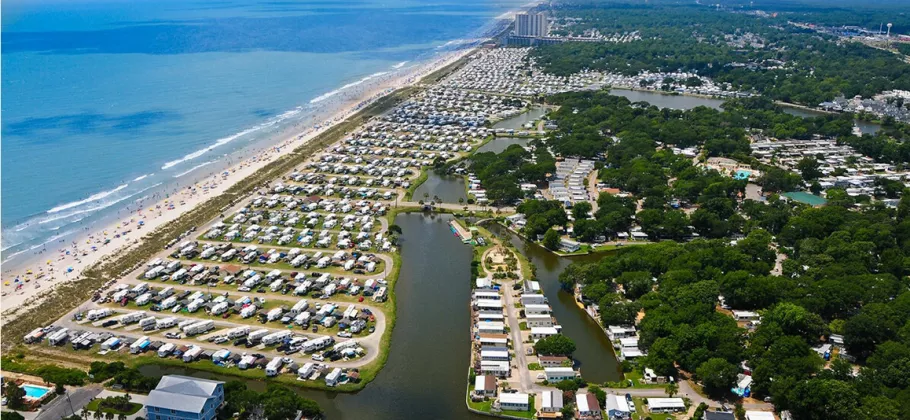 The Myrtle Beach Travel Park celebrated 50 years of family-focused camp sites in 2020. With fitness classes, dancing, crafts, holiday parties, and kayaking, this travel park is a home away from home for many visitors.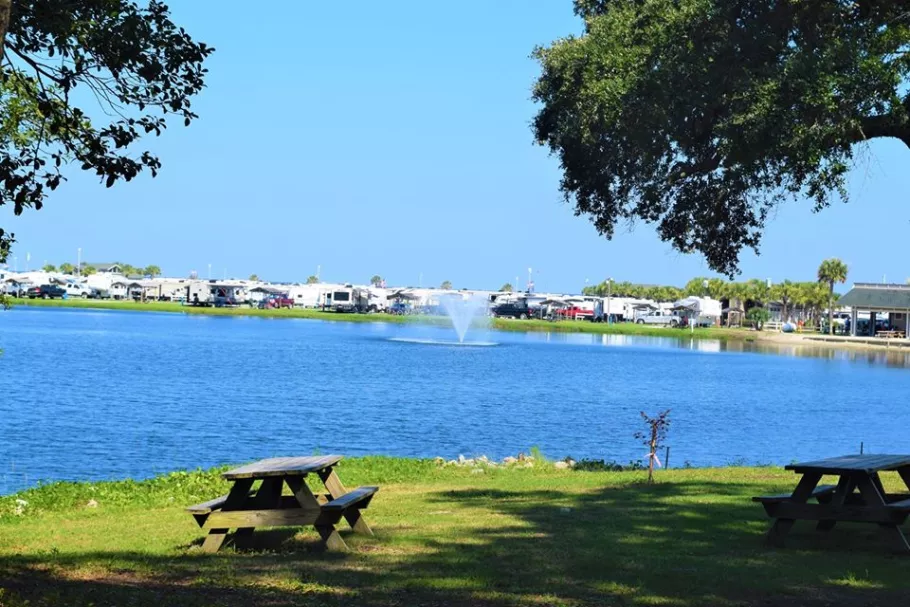 Famous for its family-friendly atmosphere and abundance of camping sites, Ocean Lakes is a place where families travel for their family beach vacation each year. With 310 oceanfront acres, there is space for everyone to spread out and enjoy the classic camping experience at The Beach.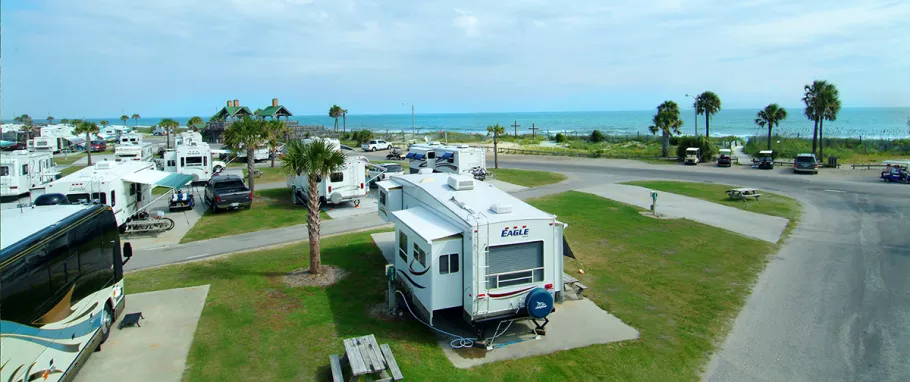 Think RV Park mashed with a resort! Carolina Pines has all your favorite amenities with plenty of RV hook-ups. Located off Highway 90 near North Myrtle Beach, Carolina Pines is secluded enough for a relaxing getaway, but close enough to all the action at The Beach.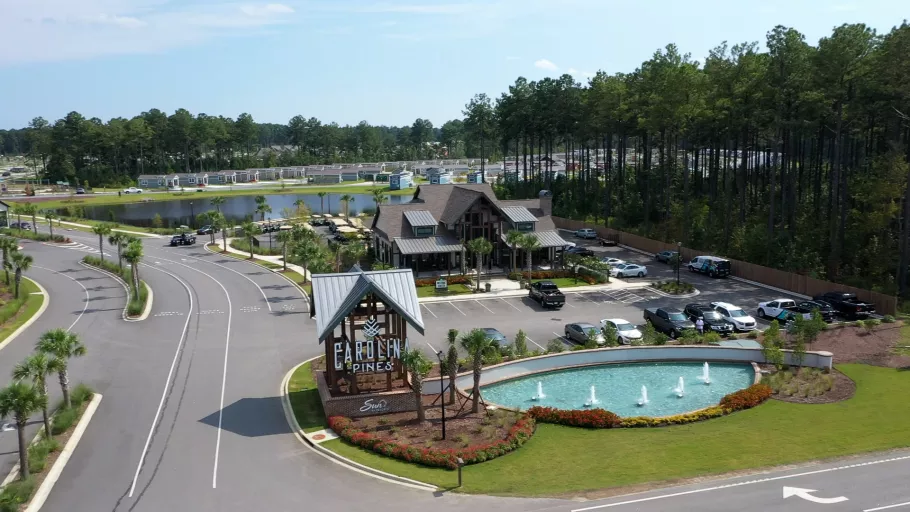 This luxury RV park is located on the Intracoastal Waterway, not far from all the excitement happening in North Myrtle Beach. You may not want to leave the RV park, though, with the dry dock, marina bar and grill, jet ski rentals, and more!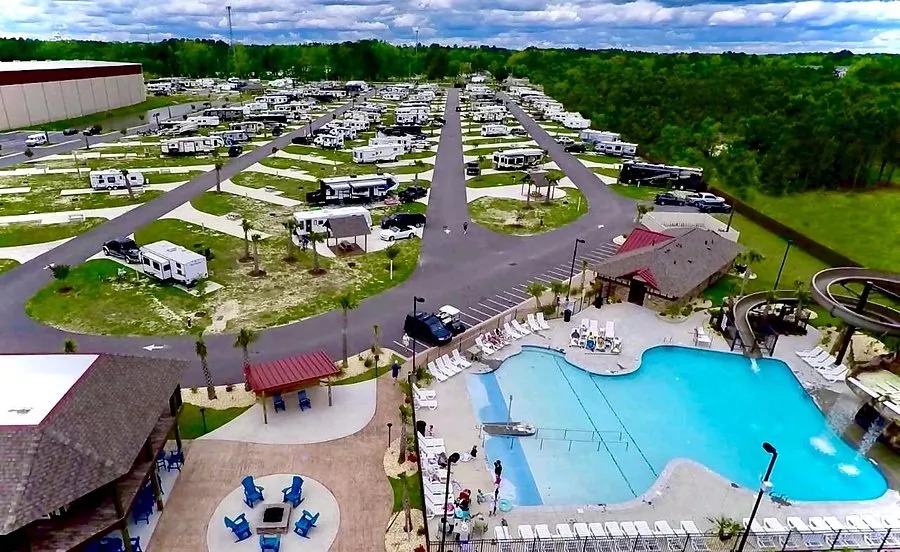 Huntington Beach is located in Murrells Inlet and offers much calmer vacation experience. This park is the perfect place to reconnect with nature and truly relax as you go bird-watching, kayaking and sunrise chasing along the beach.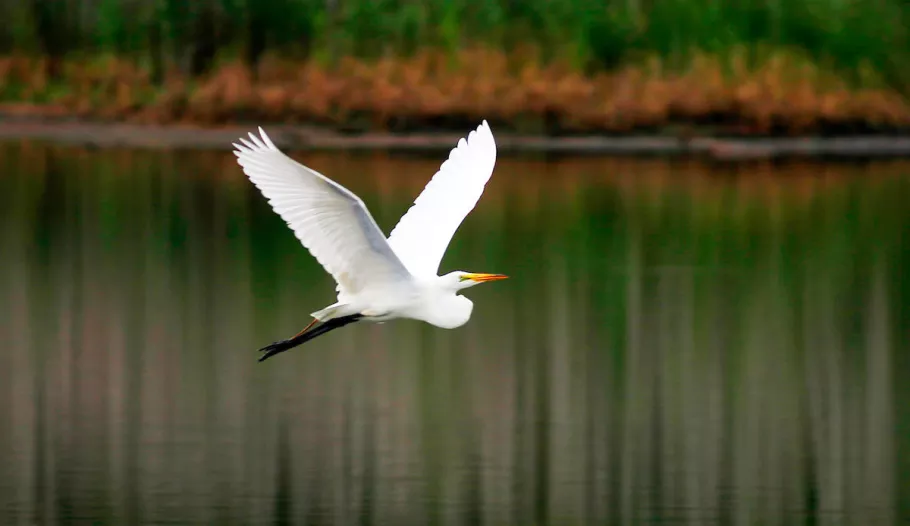 Visit our STAY page for more information on accommodations at The Beach! Or check out our EAT page for all the restaurants around the Grand Strand.