On Location: North Myrtle Beach, South Carolina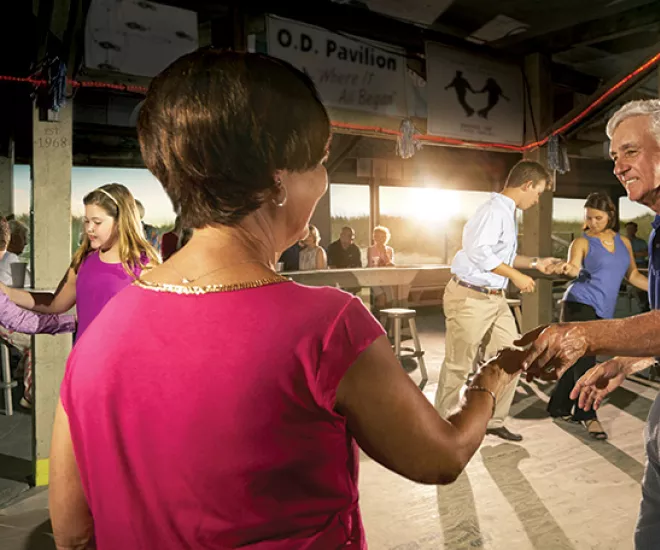 On Location: North Myrtle Beach, South Carolina
We are traveling from the top of the Grand Strand to the bottom and exploring the unique 14 communities that make up the Myrtle Beach area. We are visiting North Myrtle Beach, just south of Little River on the Grand Strand. North Myrtle Beach is nine miles of beautiful coastline with exciting attractions, hotels, restaurants – and a vibe all its own! Let's dive right in.
North Myrtle Beach is comprised of four smaller communities: Cherry Grove, Windy Hill, Ocean Drive, and Crescent Beach. It is also the birthplace of the shag dance back in the 1940s, popularized by the movie "Shag" in the late 1980s and filmed in North Myrtle Beach. Today, you can visit Fat Harold's Beach Club and watch some of the finest shag dancers in the country show off their moves.
The entertainment doesn't stop with the shag, the Alabama Theatre is also located in North Myrtle Beach, at Barefoot Landing. The Alabama Theatre, affectionately named after the band "Alabama" that got their start in the Grand Strand, dazzles crowds with their nightly shows.
The Carolina Opry was the first theater in the Myrtle Beach area and still entertains crowds in their 32nd season. With a show every night of the week, the Carolina Opry is famous for their Christmas shows, Time Wrap, and the classic Carolina Opry Show.
Vanna White, famous from Wheel of Fortune, is actually from North Myrtle Beach. Her favorite restaurant, Hoskins, is a must-see and has served up their diner-style classics since 1948. Their menus are sure to please even the pickiest of eaters.
Departing from Dock Holiday's Marina, Voyager Deep Sea Fishing offers a half day deep sea fishing trip as well as a gulf stream fishing trip called "Fill Your Freezer". For those who prefer calm waters, their dolphin cruises run throughout the day.
Head on over to Barefoot Landing, a shopping, dining, and entertainment destination located on the Intracoastal Waterway. Lucy Buffett's LuLu's, founded by Jimmy Buffett's sister, is known for their gumbo and seafood dishes, and is conveniently located along the Intracoastal Waterway along with an arcade and other yard games.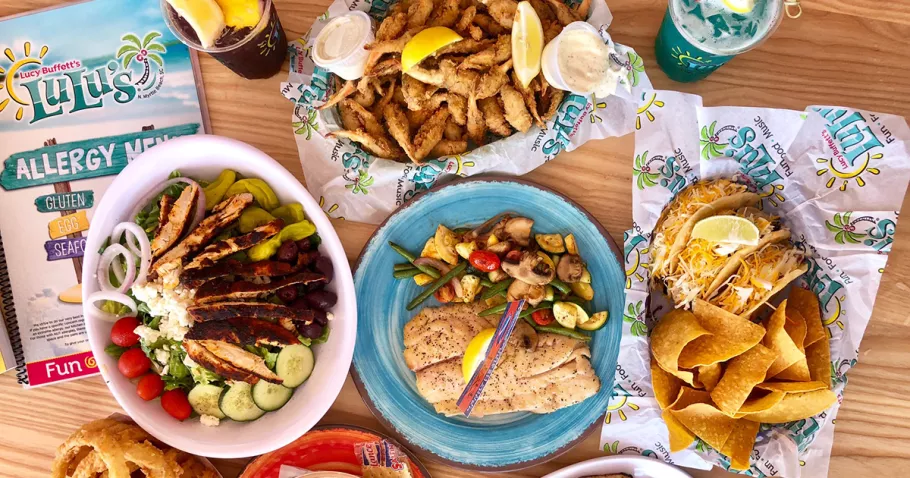 For the burger lovers, check out River City Café who claims the title "world famous burgers" and has been a staple of the Myrtle Beach area with seven locations across the Grand strand, one in Barefoot Landing. They have classic burgers as well as specialty burgers and sandwiches that are a perfect lunch or dinner after fun in the sun.
Cruise along the Intracoastal Waterway on the Barefoot Queen Riverboat that departs from Barefoot Landing. The Riverboat is perfect for sightseeing, birthday cruises, family gatherings, etc.
Next, we visit Duplin Winery that offers wine tastings of their muscadine wine, made from a sweet grape grown in our region, or try their famous wine slushies.
There are several excellent resorts and vacation rentals in the North Myrtle Beach area, such as Avista Resort, North Beach Resort and Villas, and the Prince Resort at the Cherry Grove Pier. All offering a laid-back atmosphere and classic southern hospitality that North Myrtle Beach is known for.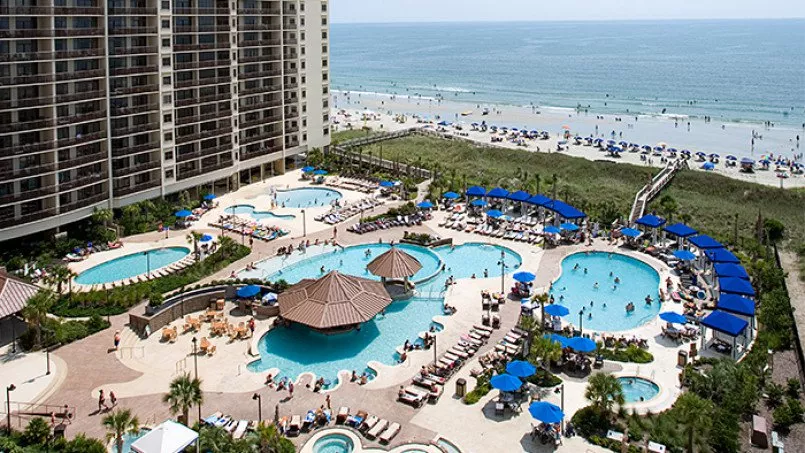 North Myrtle Beach also hosts an Irish Italian Festival every year, as well as other holiday events, like fireworks for the 4th of July and a parade for St. Patrick's Day. To top it all off, Music on Main begins each summer on Thursday evenings at 5:00 pm. A stretch of downtown North Myrtle Beach is blocked off and live music is played at the Main Street Horseshoe.