Off the Beaten Path: Ingram Dunes in North Myrtle Beach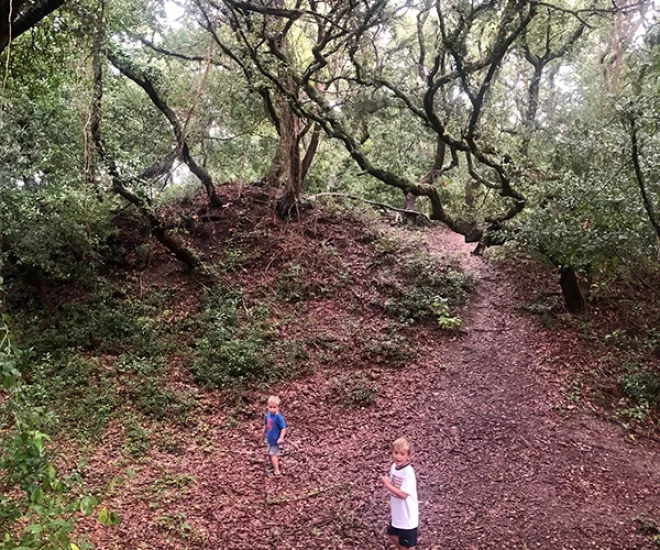 Off the Beaten Path: Ingram Dunes in North Myrtle Beach
I grew up in the North Myrtle Beach area, and yet it took me 31 years before I learned about Ingram Dunes—that is a well-kept secret! The kids and I went for a drive yesterday (a favorite pandemic pastime) despite the afternoon showers, and we ended up coming across Ingram Dunes. I have been meaning to figure out where they were exactly located since last fall, and yesterday ended up being a good day to do that. These magnificent dunes were formed over 80,000 years ago and comprise one of the most natural green spaces on the beach side of Highway 17.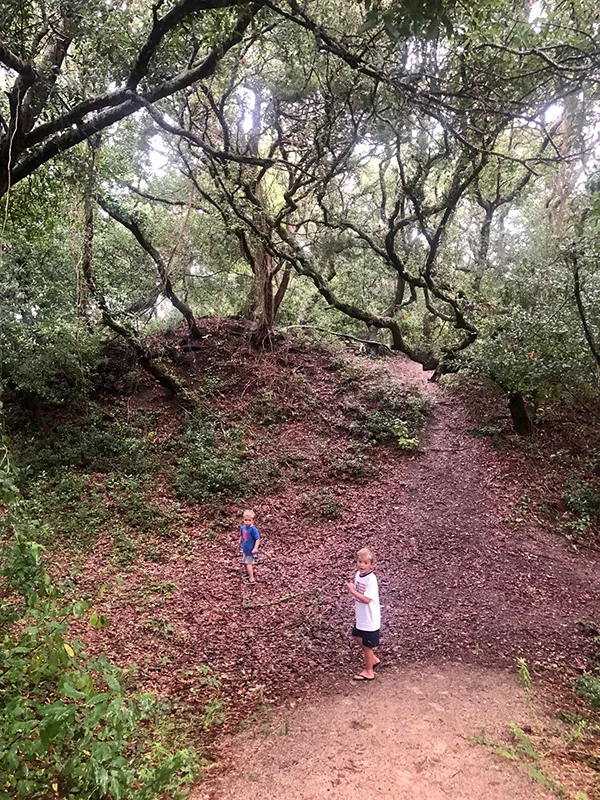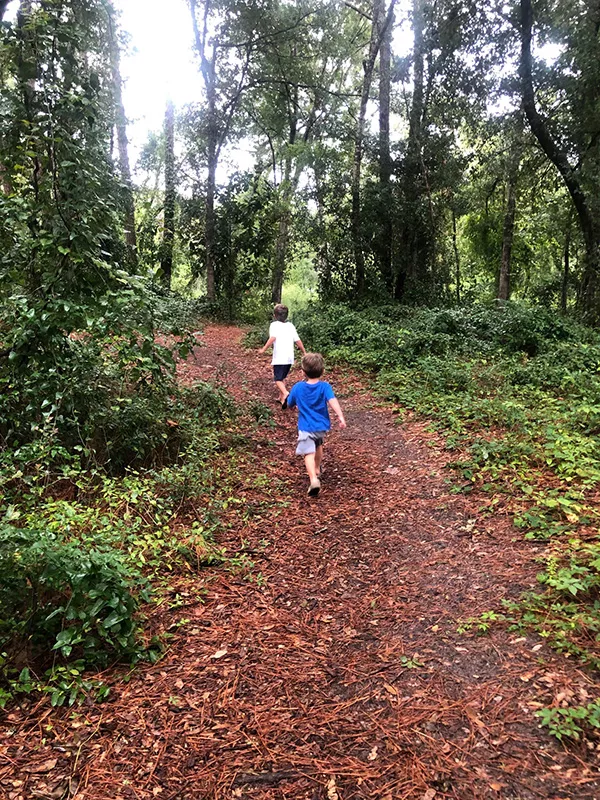 Ingram Dunes lies parallel to the beach, about a block away, but is 50-feet above sea level. The thought is that this dune was formed anywhere from 80,000 to 100,000 years ago, making it a relic dune. And like the dunes you see on the beach, Ingram Dunes is a hilly landscape but located much higher. In fact, it's interesting to note that Ingram Dunes is one of the highest dunes along the entire Carolina coast and is the last remaining 'relic dune' of its kind in South Carolina. The 7-acre plot is home to many native wildlife species, including deer, owls, birds, turtles and more. Perhaps the most impressive residents though are the ancient live oak trees.
There isn't a playground or picnic tables or restrooms, but I think that is part of Ingram Dunes allure. The seven-acres are now maintained by the city of North Myrtle Beach as a natural area. Their aim is to keep it as tranquil and serene and wild as it has been for generations, which basically means just keeping the trails in shape. The fact that it is largely wild made it feel like stumbling upon a secret garden, and the boys were exhilarated as they ran around the trails.
While this coastal maritime forest been used as recreation for years and years by residents, the only became officially designated as a recreation spot—or natural area—this past fall. If you want to go exploring, Ingram Dunes can be found in the Crescent Beach neighborhood of North Myrtle Beach. There is a small area for parking and signage off Hillside Drive between 9th Avenue South and 10th Avenue South in North Myrtle Beach. Be sure to wear clothes meant for nature walking and plan on getting a little sandy, but the visit is worth it!