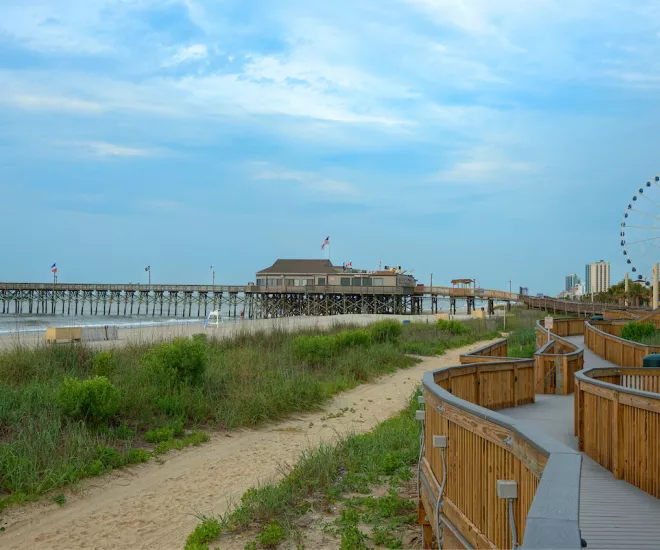 Make It A Walker's Day
Make it a great day by getting exercise while visiting The Beach - truly a walker's paradise! Walking is known to be one of the best and safest forms of exercise one can do.
There are plenty of places to walk in our area, from sunrise to sunset, from Little River all the way down to Pawleys Island. There are great parks, beaches, sidewalks, zoos, natural gardens, and entertainment shopping complexes to walk around and enjoy. Many walkers come here because of our 60 miles of beautiful tropical coastline to stroll up and down. There are piers to see and places to stroll like the Boardwalk in downtown Myrtle Beach, Ocean Drive, sidewalks of Surfside Beach and Garden City Beach, right down to the walking path which runs from Murrells Inlet to the Huntington Beach area.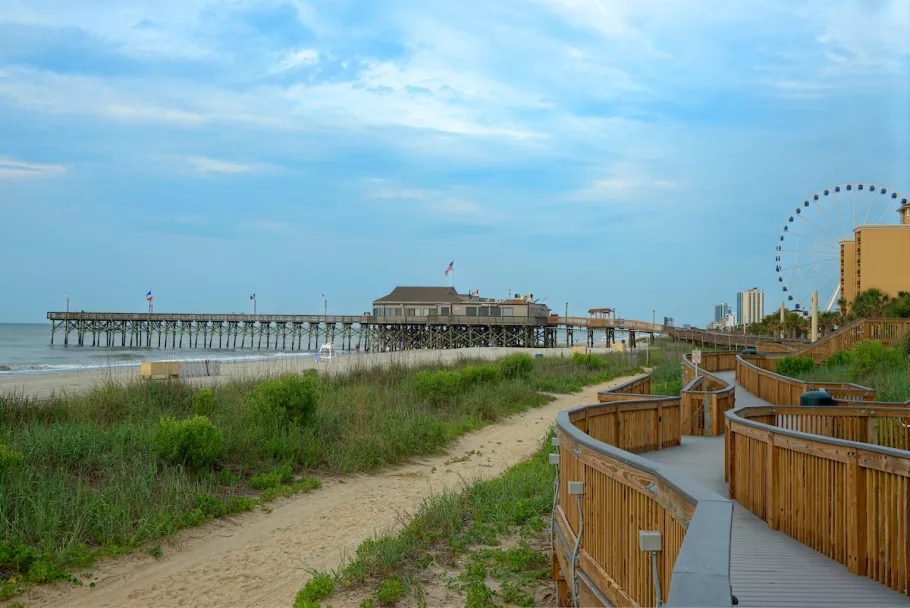 There are plenty of parks to walk in around the Myrtle Beach area. Here is a handy list of some of them:
Valor Park
Market Common, Myrtle Beach
Central Park
1400 Outrigger Road, Myrtle Beach
1/4-mile paved path
McLean Park
93 Oak Drive, North Myrtle Beach
1/2-mile paved path
Myrtle Beach State Park
Myrtle Beach off Highway 17 Business
Walk through hundreds of acres of oceanfront forest
Huntington Beach State Park
16148 Ocean Highway 17, Murrells Inlet
Walk through 2500 acres of maritime forest and lagoons, historic Atalaya Castle and bird sanctuary
Grand Park at Market Common
Farrow Parkway, Myrtle Beach
2-mile paved path
River Walk
Downtown Conway
Paved path along the Waccamaw River, marina, and park
Pawleys Loop
Pawleys Island Nature Park, Pawleys Island
3.5 miles along the marsh and Myrtle Ave.
Waccamaw Neck Bikeway
Murrells Inlet
4-mile paved path for cyclists and walkers from Hwy 17 in Murrells Inlet to Sandy Island near Huntington Beach State Park
There are several shopping venues and entertainment complexes that offer the chance to walk as you shop, dine, and enjoy festivals and live music such as the Market Common village, a modern urbane city-within-a-city place of beautiful landscapes surrounding upscale shops, restaurants, and a sports park. Barefoot Landing in North Myrtle Beach has the same great appeal as the Market Common. Broadway at the Beach is another local favorite and don't forget the Marsh Walk, a small boardwalk in Murrells Inlet, where the down-home-rockin'-bluesy southern appeal stretches around a natural inlet marsh, along a row of wonderful restaurants, most offering live entertainment, and where there's always some kind of watersport activity going on.
You'll love walking at places like the Hopsewee Plantation and Brookgreen Gardens. Brookgreen Gardens has hundreds of acres of walking in nature to enjoy and also is home to the Lowcountry Zoo!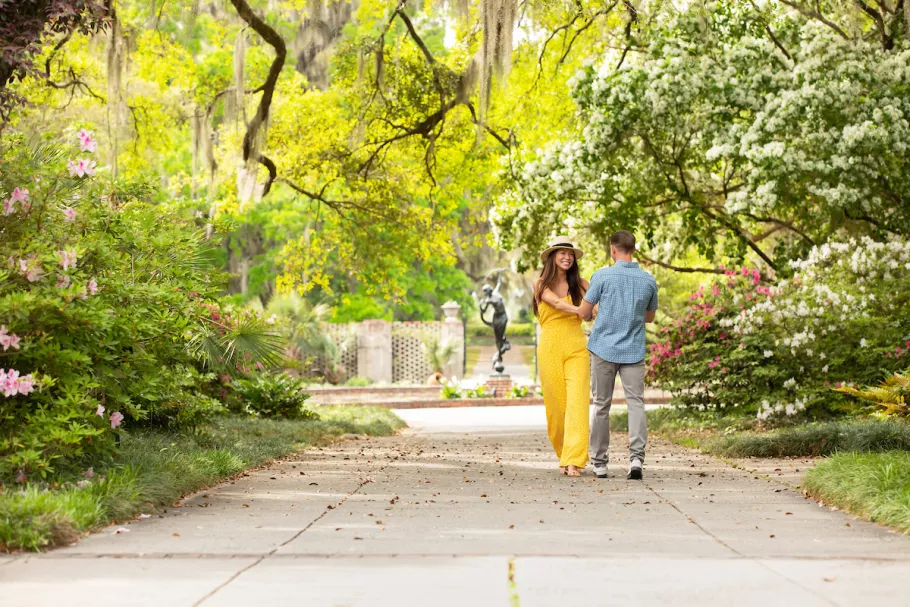 Wherever you decide to walk, the Myrtle Beach area is a fantastic place to do it, so put on your comfortable walking shoes and get out and see the beauty of our area!
Book your favorite perfect place to stay in a walker's paradise today!