Ultimate Fan Battle is Back!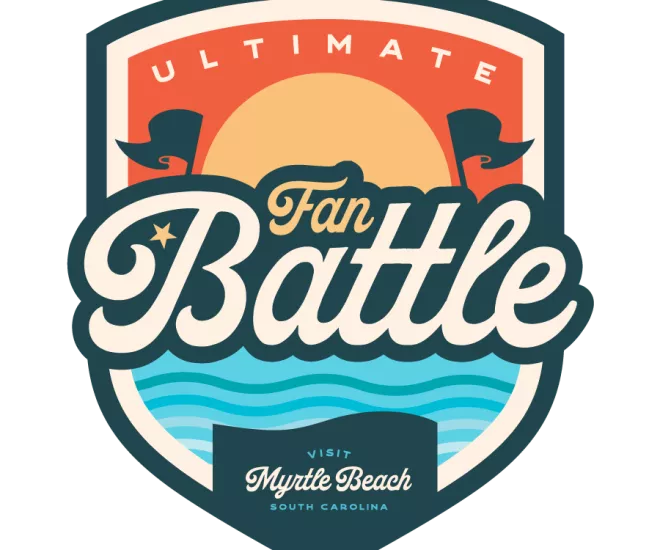 College athletics are more than just a sport—it's a bond that unites fans across the nation. The roar of the crowd, annual traditions, the cheers and chants, and the adrenaline-pumping action on the field make it an experience like no other. Whether you are a champion of the tailgate or the best-dressed fashionista, there are all types of fans. Visit Myrtle Beach is back for the second year to find the Ultimate Fan in the Ultimate Fan Battle for a chance to win a trip to The Beach!
One grand prize winner from each school will receive a 5 day & 4 nights trip to Myrtle Beach for 2 people, including hotel, attraction or theater tickets and a food credit. This year, the Ultimate Fan Battles invites fans from 12 teams across the country to show us their school spirit.
A-10 Conference
Auburn University
DePaul University
Georgetown University
University of Georgia
University of Kentucky
MAC Conference
University of Maryland
Michigan State University
University of Pittsburgh
Villanova University
University of Virginia
Check out more information on all the teams HERE and enter to win!
The Beach is the place where you can be your best self – full of spirit and pride for your college team. So grab your foam finger and practice your cheers, the battle is on!