Everything for Sports Lovers in Myrtle Beach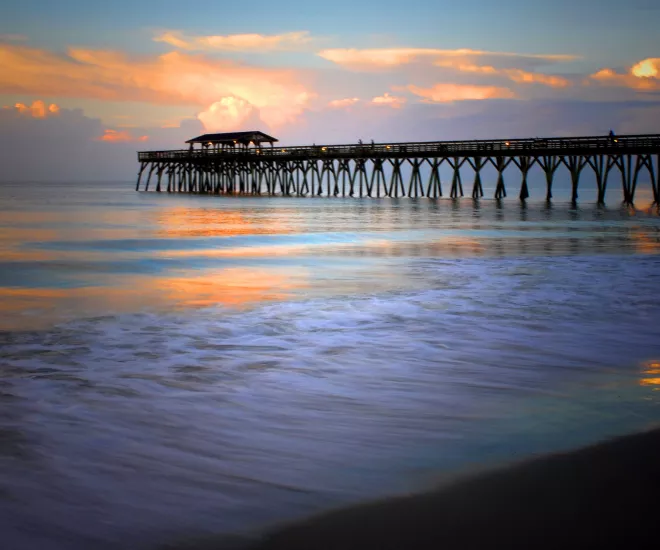 When I first visited Myrtle Beach over 30 years ago, my first thoughts were automatically directed to golf and the 90 championship courses this golf paradise has to offer. But, very quickly, I discovered many other activities and sports to practice as well as fantastic places to see and the possibility of watching live sports events of all kinds. Now, when I visit my home away from home, I'm no longer on the golf courses 7 days a week. I take the opportunity to practice other sports and visit new places. Although I still have a lot of activities and sports to explore, here are some of my favorites.
Walking
If, like me, you love walking, there is of course the 100 km of pristine beaches that Mother Nature offers us naturally, for free.
However, I also like to stroll at Myrtle Beach State Park, Huntington Beach State Park or even on the boardwalk and the city streets, admiring the beautiful houses and resorts on Ocean Boulevard. But my favorite place to walk and visit is the Brookgreen Gardens in Murrels Inlet. Brookgreen Gardens is a unique melding of art, nature and history showing a botanical garden, American sculptures, low country history, Low Country Zoo and natural beauty among oak trees. It is splendid and a must-see for your next visit.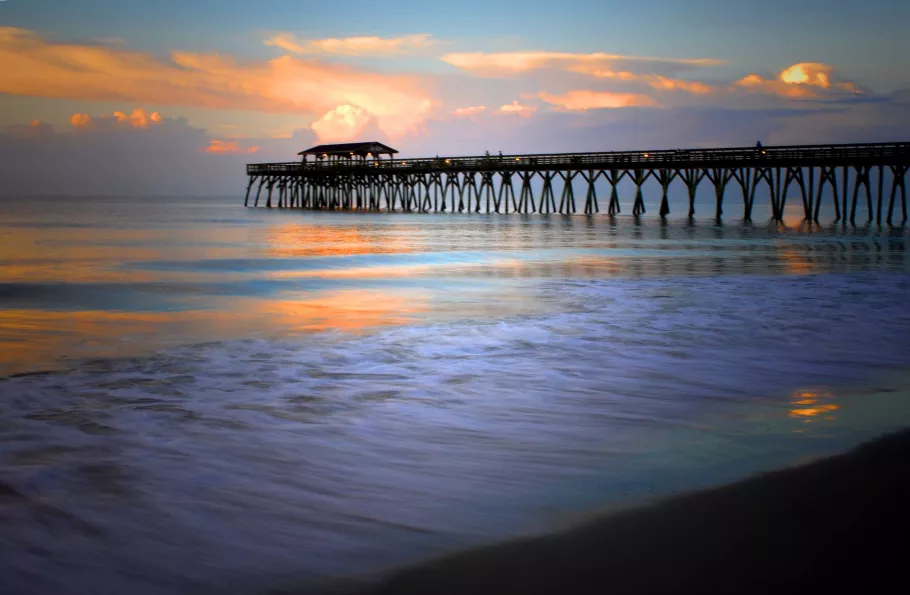 Cycling
I am also a cycling enthusiast. Myrtle Beach offers us several beautiful bike paths, whether it is city bike trails or mountain bike trails. The Beach Bike Shop, for example, among other bike shops, rents good quality bikes for the whole family. They even provide locks, baskets, helmets and most importantly, a map that shows all the bike-friendly roads and paths that can lead you along the Ocean and the Waterway. So, pack a backpack with a bottle of water and your lunch, or if you prefer, stop for lunch at a restaurant along the way and discover the region from another point of view.
Indoor Sports
If you are a fan of indoor sports, you must experience the John T. Rhodes Myrtle Beach Sports Center. Located in the heart of Myrtle Beach, the 100,000 square foot is a state-of-the-art sports facility. It features 8 basketball courts and 16 volleyball courts. The venue has been designed to host court sports such as wrestling, gymnastics, table tennis, pickleball and others. There is a private mezzanine for elevated viewing and a café with indoor/outdoor seating. This is a go-to place.
Swimming and Tennis
When I'm in town, I usually stay in a resort. I like swimming, and these accommodations offer me different sizes of pools that I can enjoy for relaxation or doing laps. All the resorts also have their own fitness rooms if you want to keep fit. But if you prefer a conventional gym, there are several in the area that will suit you. If tennis is a sport that you like to practice, some resorts also have private tennis courts. If not, the Myrtle Beach Tennis Center will satisfy you with its 10 courts with 8 which can be lit for night play.
Watersports
You're probably wondering, why doesn't he talk about watersports? This is The Beach! You are right, I have not practiced enough different types of watersports, but I want to try them during my next visit with the family during summer vacations. I usually visit Myrtle Beach from November to April, by myself, while water sports are more popular from April to September in Myrtle Beach, of course. Here are a few I want to try that are very popular along the Grand Strand that you might want to experience; Jet skis, parasailing, scuba diving, surfing, kayaking, sailboats, sea fishing and more. I know that watersports lovers will be filled with excitement and joy with these sports, because, as you will experiment, Myrtle Beach is also the best place on the Southeast Coast to appreciate watersports.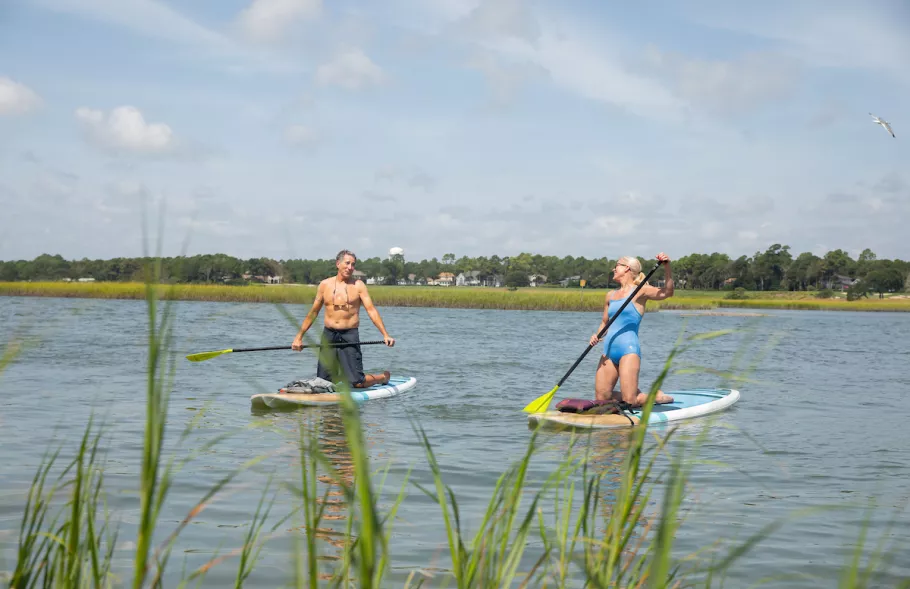 Baseball
This may surprise you, but even though I am Canadian, the first sport I ever practiced at an early age was not hockey but baseball. And in Myrtle Beach, I'm well served. I love spending an afternoon or an evening at the beautiful ballpark watching the Myrtle Beach Pelicans, a minor league team affiliated with the Chicago Cubs of the MLB. The Pelicans offer an excellent caliber of play at a reasonable price and provide a lot of atmosphere in the stadium. Stay tuned, they will be the subject of my next blog.
Until then, do like 20 million people per year, and come explore and experience an active vacation at The Beach!