The holiday season is underway here in Myrtle Beach, South Carolina! Trees are up, Santa is making his rounds and we're welcoming visitors to enjoy all the Christmas season has to offer in the south. While this December is bound to be different than years past, there are still plenty of ways to safely celebrate the most wonderful time of year. Below we've gathered some of the events we're most looking forward to in the weeks leading up to Christmas:
Shakes with Santa at The Crazy Mason Milkshake Bar
Thursday, December, 10, 2020
Location: 1220 Moser Drive, Myrtle Beach
Time: 6 to 8 p.m.
Stop by The Crazy Mason Milkshake Bar in The Market Common to indulge in a holiday treat alongside Santa.
Pictures with Santa at the Grand 14 Movie Theater
Tuesdays and Thursdays in December, 2020
Location: 4002 Deville Street, Myrtle Beach
Time: 6 to 8 p.m.&
Visit The Market Common's Grand 14 Movie Theater for a complimentary photo with Santa and Mrs. Claus. Due to Covid-19 safety precautions, masks are required but may be removed temporarily for a photo. Santa and Mrs. Claus will be seated on the back seat of a sleigh and visitors may sit in the front of the sleigh for pictures.
Rivertown Christmas Celebration
Thursday, December 10, and Thursday, December 17, 2020
Location: Mainstreet and Third Avenue, Conway
Time: 6 to 8 p.m.
Conway's Annual Rivertown Christmas Celebration features an array of activities, following recommended CDC guidelines, social distancing and mask protocols. Enjoy candle light shopping, visits with Santa, carriage rides, living window displays and entertainment celebrating the holiday season. All events are free.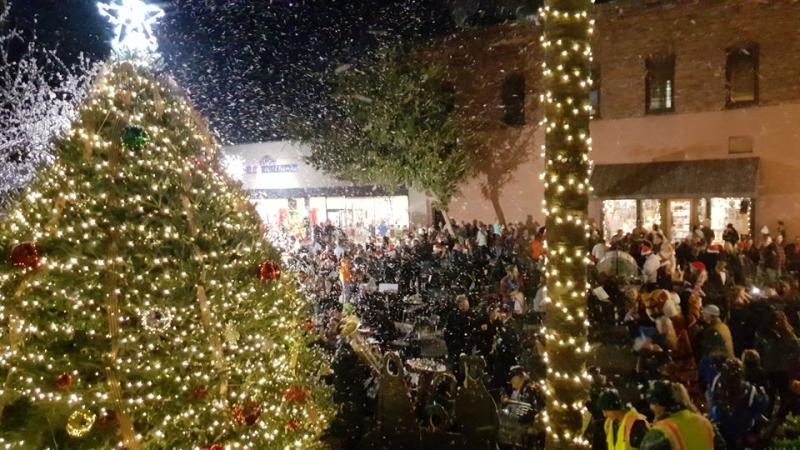 Surfside Beach Christmas Parade
December 12, 2020
Location: Ocean Boulevard/Surfside Drive
Time: 2 to 4 p.m.
This family-friendly holiday parade is a favorite with locals and visitors alike. Visit website.
Holidays on the Boardwalk
Every Saturday in December, 2020
Location: Plyler Park / 1309 North Ocean Boulevard, Myrtle Beach
Time: 12 p.m. to 5 p.m.
Celebrate the season by the seaside at the Holidays on the Boardwalk event happening every Saturday in December. Children will be able to visit and take pictures with Santa, enjoy Christmas crafts, face painting, letters to Santa and more. A live holiday music production will take place at 2 p.m. on stage, and a holiday train ride will be available for $3. There is also a secret shopping area for children where they can purchase two gifts for $5 to gift to someone special this Christmas. Holidays on the Boardwalk will also take place on December 29, 30 and 31, but the last visit from Santa will be the Saturday before Christmas.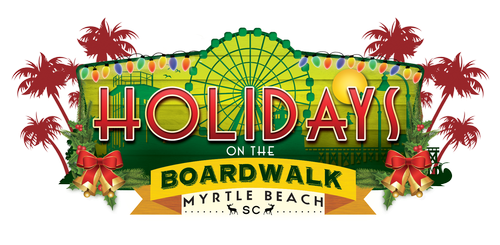 Tidal Creek Brewhouse's 1st Holiday Festival 
Sunday, December 13, 2020
Location: 3421 Knoles Street, Myrtle Beach
Time: 1 p.m.
This fun holiday festival includes a special beer release, visit from Santa, Christmas music and crafts, hot chocolate for kids and more. Visit website.
The Market Common's Complimentary Holiday Carriage Rides
Sundays in December, 2020
Location: Pick up and drop off is in front of Dolce Lusso Salon on the corner of Howard Avenue and Nevers Street in The Market Common.
Time: 3 to 6 p.m.
Enjoy The Market Common's holiday decorations from a free horse-drawn carriage ride with family. Due to Covid-19 safety precautions, only members of the same family/party may ride together.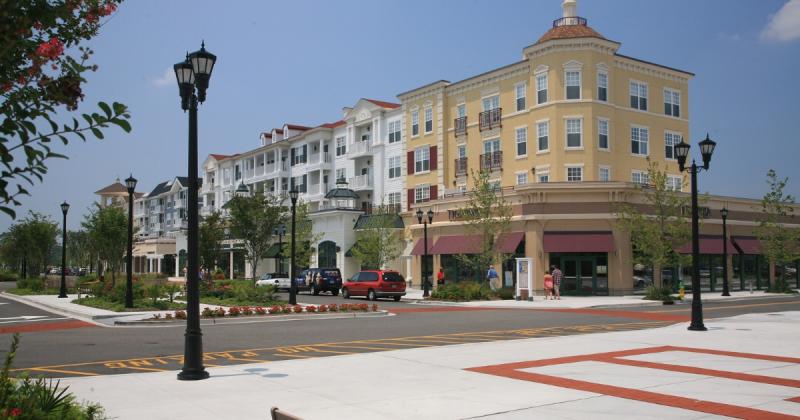 Breakfast with the Grinch / The Grinch That Stole Christmas Movie Showing
Saturday, December 19, 2020
Location: Hard Rock Cafe / 1318 Celebrity Circle, Broadway at the Beach, Myrtle Beach
Time: 9 a.m.
Come see a showing of The Grinch That Stole Christmas for $5, meet the Grinch and enjoy a special breakfast menu.
Other Ongoing Holiday Events Worth Checking Out:
Ripley's Festival of Trees
Monday - Saturday in December, 2020
Location: Ripley's Aquarium / 1110 Celebrity Circle, Broadway at the Beach, Myrtle Beach
Time: 9 a.m. to 7 p.m.
Included with regular admission to the aquarium, visitors in December have the chance to enjoy the beauty of over 55 decorated to represent every state in the United States and more! The entire aquarium has been transformed into a winter wonderland with lights, bows, and, of course, trees all set against the backdrop of colorful and mesmerizing aquatic galleries.
Holiday Markets by the Waccamaw Market Cooperative
Tuesdays, Thursdays and Saturdays through December 19, 2020
The Waccamaw Market Cooperative is giving shoppers the chance to buy local this holiday season with select Holiday Market locations and times in December. Offerings will vary per market but may include: fresh produce, baked goods, wood crafts, artisan soaps, gourmet popcorn, holiday fudge, eggs, pottery, hand blown glass, ceramic art, handmade jewelry, honey, and much more. The markets can be found Tuesdays through December 15 in Surfside Beach at the corner of Surfside and Willow Avenue from 12 to 4 p.m., Thursdays through December 17 at Magnolia Row at 44th Avenue North in Myrtle Beach from 11 a.m. to 4 p.m., and Saturdays through December 19 at Valor Park in The Market Common from 12 to 4 p.m. 
The Great Christmas Light Show
Nightly (with the exception of Christmas) throughout December, 2020
Location: NMB Park and Sports Complex / 150 Citizen Circle, Little River
Time: 5:30 p.m. to 9:30 p.m. 
The Great Christmas Light Show is a huge lighted celebration that is sure to capture the true spirit of the season. The drive through light show will feature over 2 million lights festively displayed along a 1.5 mile drive. 'Santa's Village' is open Friday, Saturday and Sunday nights, with an assortment of holiday activities. The cost per vehicle up to 15 passengers is $!5 when Santa's village is closed and $20 per vehicle up to 15 passengers when Santa's Village is open. See our blog post on The Great Christmas Light Show.
Nights of 1000 Candles
Location: Brookgreen Gardens / 1931 Brookgreen Drive, Murrells Inlet
Time: 4 to 9 p.m.
See Brookgreen Gardens come to life amid the soft glow of more than 2,700 hand-lit candles and countless sparkling lights. Attendees can walk the garden pathways with a warm cup of cider, cocoa, or wine, and hear the sounds of holiday music, carolers singing with family and friends! Brookgreen has added 12 additional nights to the annual event for safety, social distancing and crown control, and only half the amount of tickets available each night when compared to previous years. All tickets must be purchased in advance. Visit Brookgreen.org for more information and to purchase tickets.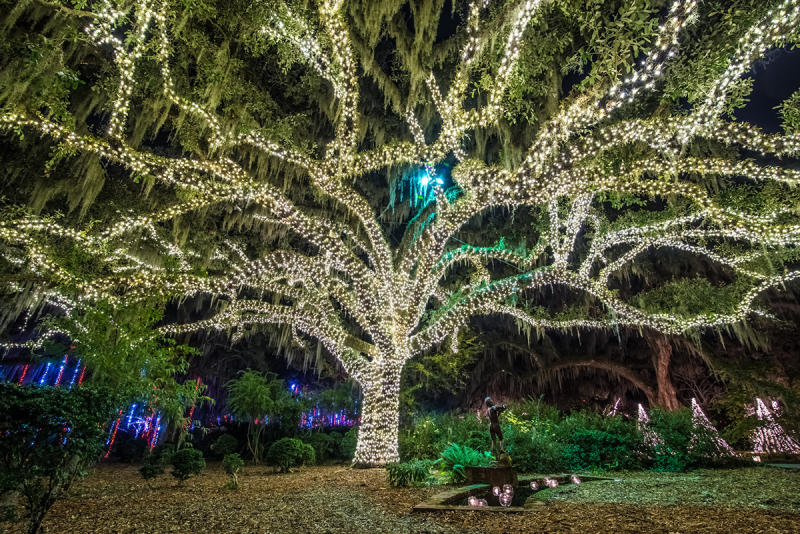 As always, Myrtle Beach businesses and partners are working hard to help prevent the spread of Covid-19. At any event you attend, please be aware mask ordinances and social distancing guidelines will be in effect.
Visit the Visit Myrtle Beach Holiday Getaway Guide.