On Location: Conway, South Carolina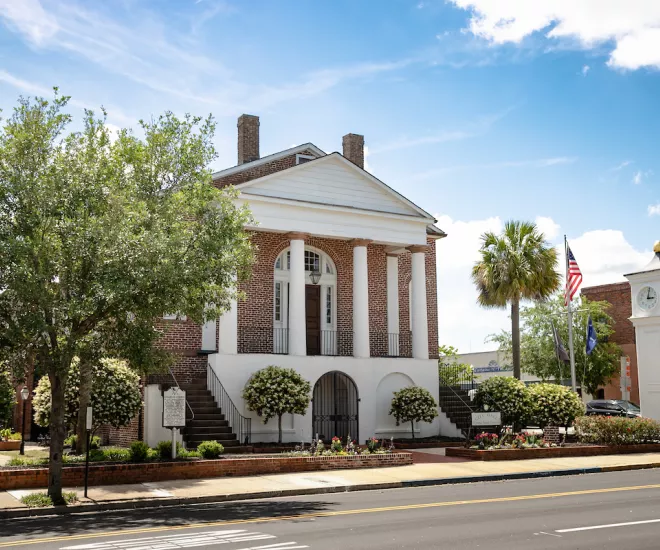 About 15 miles west of Myrtle Beach, the quaint and historic town of Conway, South Carolina sits along the Waccamaw River. Founded in 1732, Conway is one of the oldest towns in South Carolina. Revolutionary War history is infused into the town as the names "Conway" and "Horry" as in "Horry County" are from Generals. The City Hall building is listed on the National Register of Historic Places, and the downtown area remains proud of their historic charm.
The Riverwalk is an area of restaurants along the Waccamaw River that is perfect for an afternoon stroll. Bonfire Taqueria is one of the restaurants on the Riverwalk and is popular for delicious barbeque and southern classic with a twist. When the weather is nice, it's hard to beat eating lunch on Bonfire's porch overlooking the Waccamaw River.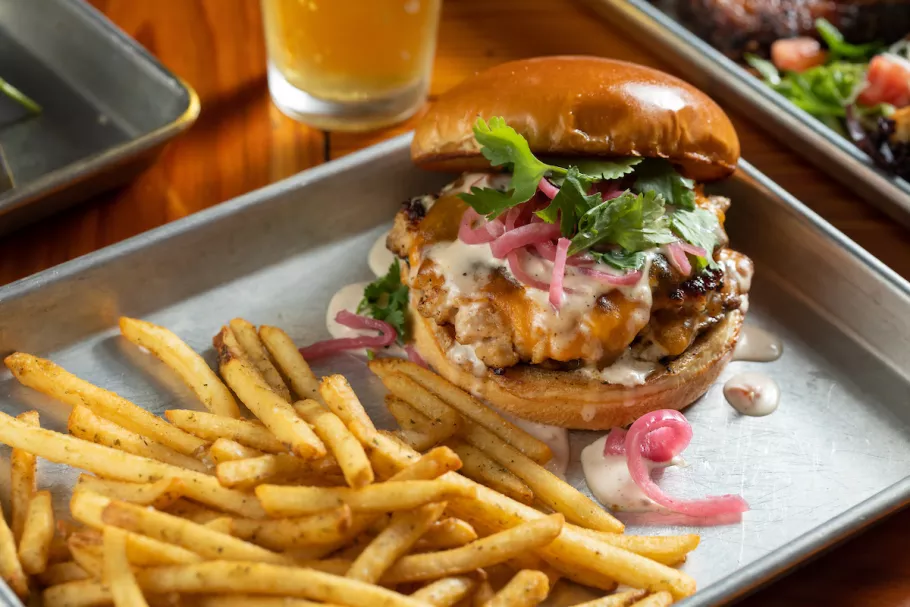 To satisfy your sweet tooth, head on over to The Trestle Bakery and Café for homemade pastries and desserts located on Main Street in Downtown Conway. The Trestle also offers a hot breakfast and a classic café lunch.
While you are in Downtown Conway, visit Conway Glass, a locally owned glass making shop known for their glass blowing and stained glass. They offer classes as well as tutorials on YouTube for you to make your own creations. Stop by during the holidays and pick up a beautiful holiday ornament as the perfect souvenir from your trip.
Next, the Horry County Museum was established to preserve the history and culture of Horry County through exhibits and events and is located in the 1905 Burroughs School. The Museum has an outstanding aquarium that contains aquatic life you'll find in local rivers and lakes. It also hosts an annual quilt gala and displays other historic pieces from regional Native Americans to the Textile Era to early vacationers in Myrtle Beach, and it also operates the L.W. Paul Living History Museum, which is recreated so visitors can experience what everyday life was like on a farm in the 1900-1950s.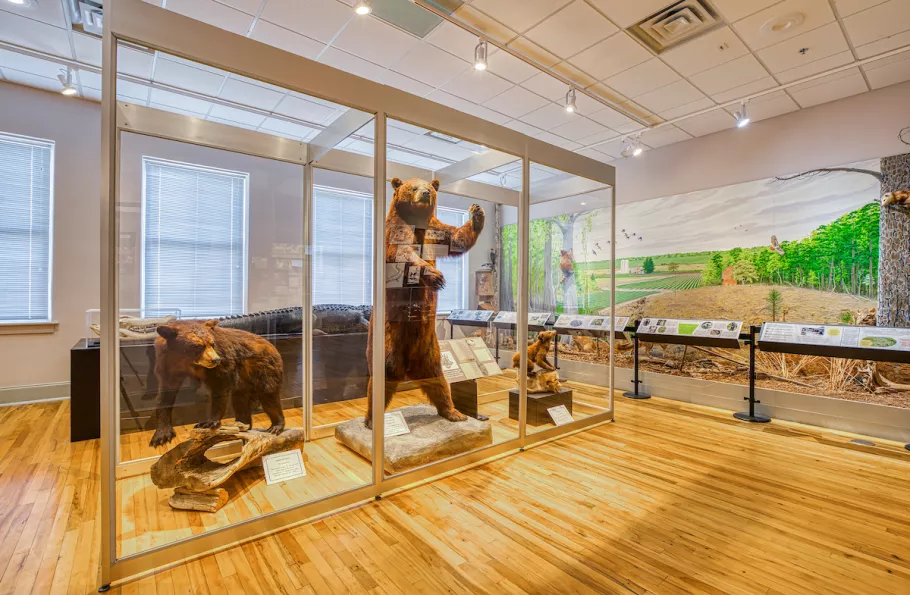 If you'd like to explore nature up close, try a kayaking tour on the Waccamaw River with expert guides from Black River Outdoors. You may see an alligator or two, but don't worry, they will leave you alone!
Stop by the Pickled Cucumber, a "meat and three" lunch spot in Downtown Conway, that serves scratch-made southern favorites like fried chicken, black-eyed peas, mac & cheese, cornbread, and the list goes on and on.
The Thompson Farm and Nursery at Brickyard Plantation is the quintessential farm location for pumpkin patches and corn mazes in the fall and barnyard friends and birthday parties all year-around. The Thompson Farm has plenty of activities for kids that both keep them busy and help them learn about farm history. Operated by the original family, the Thompson's manage the farm and greenhouses while still celebrating the importance of farming for the past, present, and future.
For a night of fine dining, check out Rivertown Bistro, a swanky southern restaurant in Downtown Conway that serves up unique seafood and American dishes. Rivertown Bistro and Bonfire are owned and operated by Chef Darren Smith, and both restaurants have won awards for their high caliber of food and popularity in the area. Or stop by one of the restaurants that recently opened, such as Whitaker's, Hop N' Wich and Carolina Cheese and Provisions.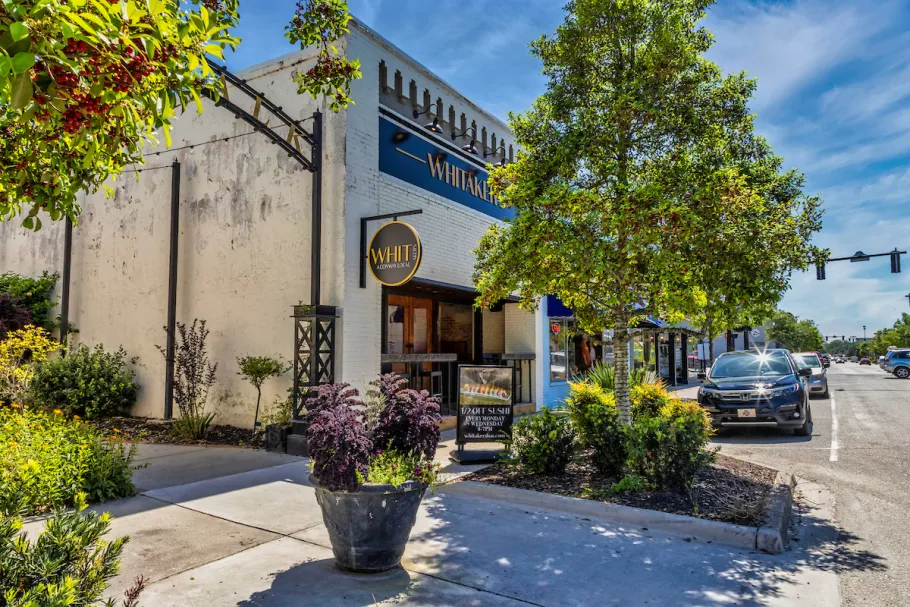 Downtown Conway offers several local shops from women's apparel to a general store to antiques. It is worth taking the time to stroll through the flower lined streets and stopping in the stores to browse the local goodies.
Conway hosts many events and festivals throughout the year. The most notable festival is the Conway Riverfest, which is a celebration during the summer with kid-friendly activities and fireworks. There is also a weekly Farmer's Market that runs throughout the summer in Downtown Conway that features fresh local produce.
Relax for a spell in Conway, South Carolina – we know you will leave feeling welcomed by our southern hospitality and simpleness of life. 
Conway Videos
Horry County Museum - A Myrtle Beach Favorite
Horry County Museum, located in downtown Conway, SC is a Myrtle Beach local favorite and features a variety of educational historical exhibits as well as its own aquarium!
Beyond The Beach: Explore Conway, SC
Conway is a historic river town located just about 15 miles inland from downtown Myrtle Beach. Conway is the county seat for Horry County (the county that encompasses the majority of the Grand Strand) and is ripe with history and culture.
Founded in 1732, many of the homes in downtown Conway are well over 100 years old. In addition to the architecture, the town's other oldest residents are its beautiful live oak trees which decorate the downtown landscape and are protected by a unique tree ordinance.