Visit African American Historical Sites and Museums Throughout the Grand Strand
Check out these exceptional African American historic sites and museums in and near Myrtle Beach. 
Charlie's Place was a supper club that hosted the biggest names in 20th century music from 1937 through 1965, as it was on the Chitlin' Circuit, a series of venues where Black musicians could play when segregation didn't allow them to do so in other traditional venues.  While the club no longer remains where a historical marker now stands, Charlie Fitzgerald and his wife, Sarah's, home is still there along with a replica of the Fitzgerald Motel that was listed in the Green Book, a travel guide for African Americans during segregation to allow them to know where there were safe places to stay, eat, receive services and be entertained.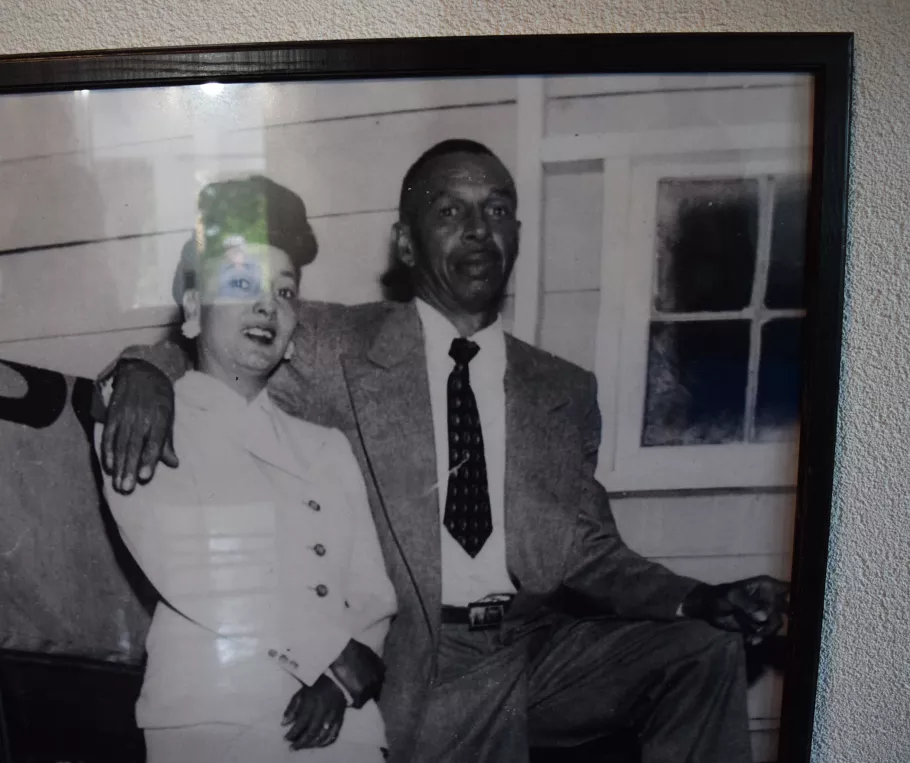 This replica of the school that served African American children in Myrtle Beach from 1932 to 1953, is really two museums in one.  The first is one that you may expect.  It is a school room furnished with artifacts donated by area residents and former students.  The other museum is one of African American History.  It is the labor of love of one man who has created displays to not only convey history, but highlights the accomplishments of African American scientists, inventors, politicians, celebrities and athletes to inspire local school children and visitors to the museum.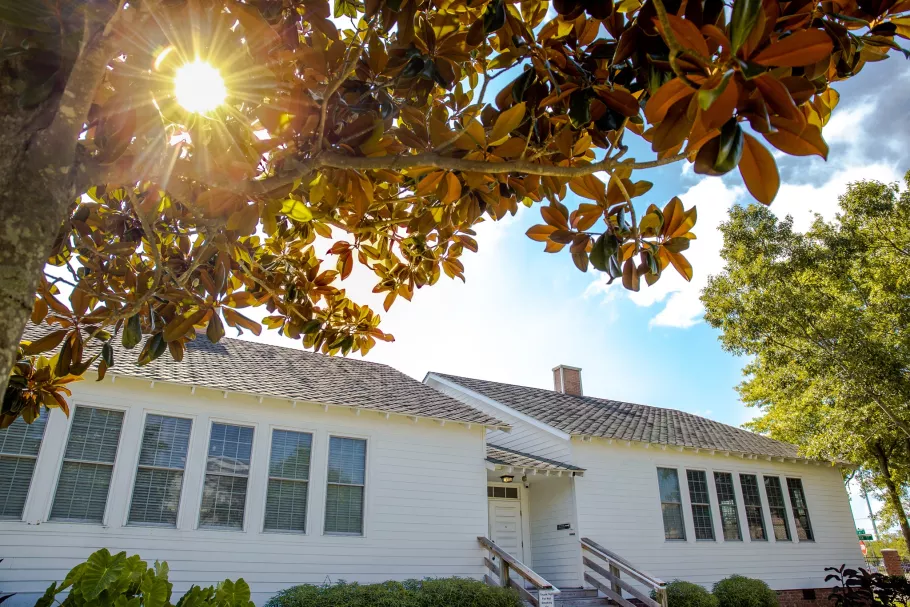 As the only African American historical living farm museum in the United States, Freewoods Farm is devoted to recognizing and perpetuating the contributions of African American farmers. Freewoods Farm, located in the Burgess community of Myrtle Beach, provides education, documentation and preservation of the activities and practices of these farms.  Check their social media for upcoming events.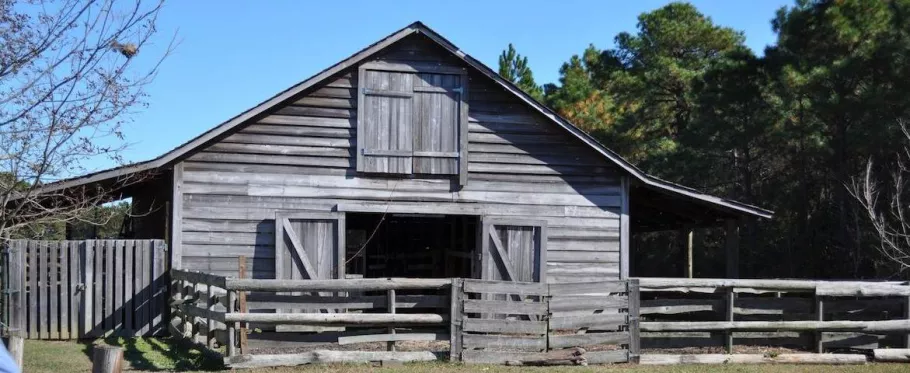 Brookgreen Gardens has a lot to offer when it comes to African American history.  With your general admission ticket, you have access to the Lowcountry Trail.  Follow a boardwalk that overlooks a former rice field on one side and the foundations of buildings on the other where enslaved Africans once lived.  At each station, you can read about and listen to an audio presentation of what it was like prior to the Civil War to work and live on a plantation.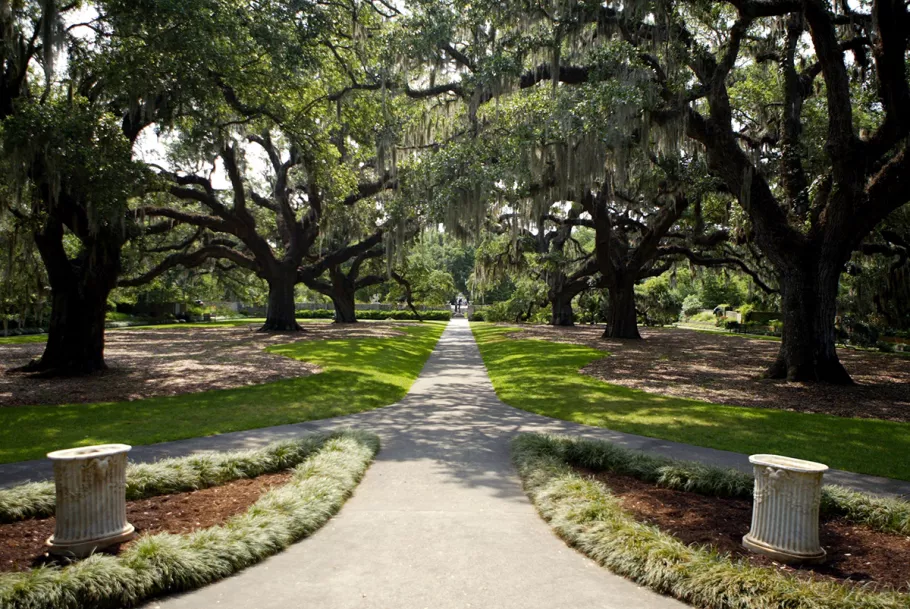 In the late winter and early spring months, watch Brookgreen's website and social media to see announcements for the brief, annual series called the Silent Cities Cemetery Tour.  It includes stops at and a guided walking tour through African American cemeteries in otherwise inaccessible parts of the gardens' property.  However, guests need to take an openair vehicle over sometimes very bumpy roads that is not suitable for those with back problems or other medical conditions that could be bothered by the ride.
The landing for boats to Sandy Island is at the end of Sandy Island Road (Off of Highway 17, Ocean Highway, it is the first road on the right south of the entrance to Brookgreen Gardens), Pawleys Island, SC 29585
This private property is owned in part by the Nature Conservancy while the remaining acreage has been passed down to the descendants of the enslaved Africans who worked the multiple plantations that were once on Sandy Island.  One of those descendants, Captain Rommy Pyatt, offers tours to the island, really the only way to experience this exclusive gem.  You will be picked up from the landing across the river and taken to the main dock on Sandy Island that features Pyatts General Store owned by his mother, Beulah, and features unique gifts, books, snacks and bug spray.  Captain Rommy will then take his guests on a tour of the island aboard a small bus that will hold about 20 passengers.  He is a knowledgeable and excellent storyteller who throws in the occasional tall tale.  If you like an off-the-beaten-path experience, take this tour.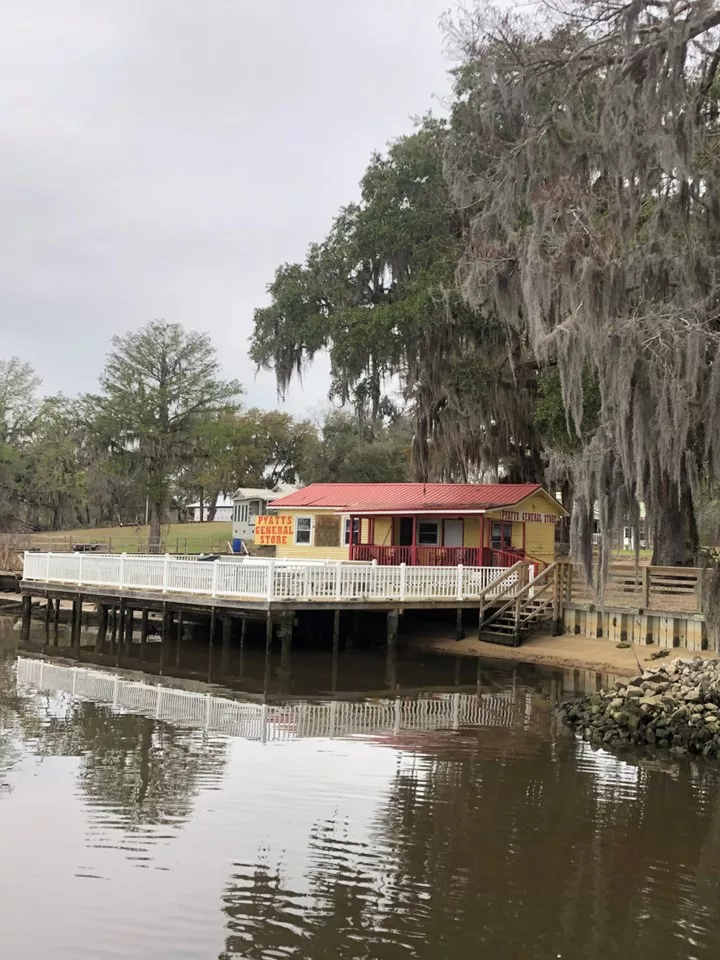 Friendfield Village at Hobcaw Barony is said to be the area's last 19th century village where enslaved Africans once lived.  Visitors ride through the village on the standard two-hour tour of Hobcaw Barony which includes the main house that was built in the early 20th century to replace the original dwelling that burned down on that site.  Monitor their website for special events at Friendfield Village that allow participants to access the cabins. 
When you walk in the door of this beautiful, old mercantile store that is now the museum, you are met by a wonderfully curated bookstore that sells volumes relating specifically to the region's history.   Just beyond those displays, you'll see what is a gift shop, but looks more like a cultural art museum.  The retail experience alone is almost edification enough, but don't hesitate to buy the nominally priced ticket to be given the guided tour of the rice museum.  You are in for a special treat if your tour is narrated by Vennie Deas Moore, recipient of the Jean Laney Harris Folk Heritage Award, the highest honor the state can bestow on a South Carolina artisan.  You spend at least 45 minutes enjoying three different learning experiences that take you up two stories of that building and up in the clock tower next door.  You will glean a great deal about the rice cultivation that made the area the wealthiest in our burgeoning country centuries ago.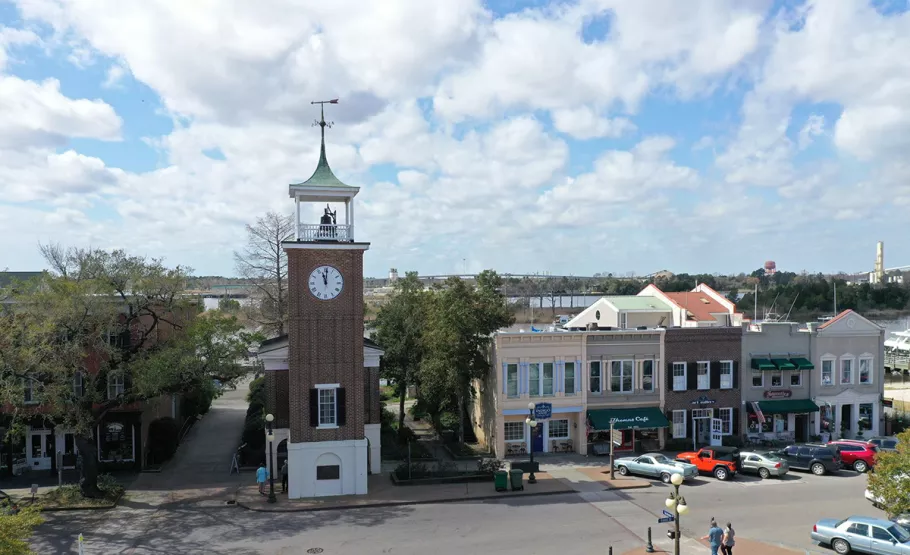 If you have an interest in Gullah history and want to learn from a historian in an intimate setting, then allocate the better part of an hour or more to sit with retired corporate attorney and co-founder of the Gullah Museum, Andrew Rodrigues.  Let him know how much time you have and what your particular subject of interest is and he will give you astute and informative insights into Gullah culture and history.  Within the one-room museum, you will see artifacts and the nationally acclaimed story quilts made by his late wife with whom he founded the museum.  He uses these items to teach visitors anything from former agricultural practices to the story of First Lady Michelle Obama, who used to spend part of her summer vacations in Georgetown visiting her grandparents and other relatives who still live there.  It was not until her husband was running for president did a team of genealogists trace her family back to an enslaved African teen who once lived and worked on Friendfield Plantation near Georgetown.  Her great-great grandfather, Jim Robinson, was 15 when the Civil War ended.  He remained at Friendfield to work, raise a family, and spend the rest of his life. 
In addition to the tour of Hopsewee Plantation that includes the main house and two original cabins in which the enslaved workers lived, presentations reflecting the culture of the Gullah Community are shared.  Artist and storyteller, Zenobia, grew up with the Gullah language and traditions in Georgetown and tells the history of the Africans who "shaped the many rice and indigo plantations along the Carolina coast, and how their descendants, the Gullah people, continue to preserve their legacy." Part of that tradition is the making of sweetgrass baskets.  Eighth-generation weaver and Gullah descendant, Vera Manigault of Mount Pleasant, SC, is sometimes available to give basket weaving workshops.  Please inquire as to when these are being offered.  Lunch is available at Hopsewee Tuesday through Saturday from 11:00 to 3:00.  Reservations are recommended.