Celebrate Juneteenth Across the Grand Strand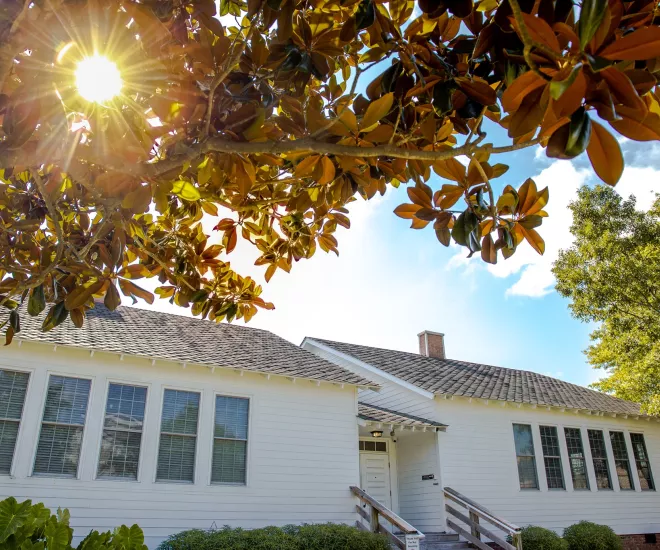 Juneteenth is a national holiday that marks the liberation of slaves after the Civil War. On June 19, 1865, U.S. Army Major General Gordon Granger traveled to Galveston, Texas, to announce the Civil War was over and that slavery had ended.
At that time, many African Americans were unaware that Congress had passed the 13th Amendment abolishing slavery and that Abraham Lincoln had issued the Emancipation Proclamation in 1862. Major General Granger's announcement helped spread this momentous declaration in history throughout the most rural parts of the country. Juneteenth is also called Freedom Day, Jubilee Day, Liberation Day, or Emancipation Day.
Here are some events happening in the Myrtle Beach area to help you celebrate and honor Juneteenth:
Juneteenth Freedom Day
Saturday, June 17, 2023, at 11:00 a.m.
Leonard Pavilion at Brookgreen Gardens
Brookgreen Gardens will be honoring two community members with the Huntington Exemplary Service Award for the service to improve race relations in Georgetown and Horry Counties. There will also be performances and speaker sessions on the importance of the holiday from Ron Daise, and his wife Natalie.
3rd Annual Juneteenth Soul Food Festival
Saturday, June 17, 2023, at 10:00 a.m. – 6:00 p.m.
Laural Street in Conway
Come on out to Downtown Conway to celebrate the 3rd Annual Juneteenth Soul Food Festival, including food vendors, kids activities, a fried chicken cook-off, and health information. To get the celebration started early, grab your tickets to attend the African Attire Gala on Friday, June 16 at 6:30 pm. Then wrap the weekend up on Sunday, June 18 with dinner in the park, spoken word and jazz. For more information, please contact [email protected].
Myrtle Beach Juneteenth Celebration
Saturday, June 17, 2023, at 10:00 a.m. – 6:00 p.m.
Charlie's Place at 1420 Carver Street in Myrtle Beach
The City of Myrtle Beach and the Historic Myrtle Beach Colored School will host a Juneteenth Celebration that will include live music, kids activities, a unity parade, and food. For more information, contact Neighborhood Services at 843-918-1061.
The South Carolina African American Heritage Commission has created The Green Book of South Carolina, the first mobile web travel guide to African American cultural sites across the state. It's a contemporary homage to the original Green Book first published in 1936 that featured safe harbors and welcoming establishments for African Americans throughout the United States.
The Grand Strand also has a rich African American history and many cultural sites to explore with your family and friends. Please visit our website for more history and information.