Make It A Physically Challenging Day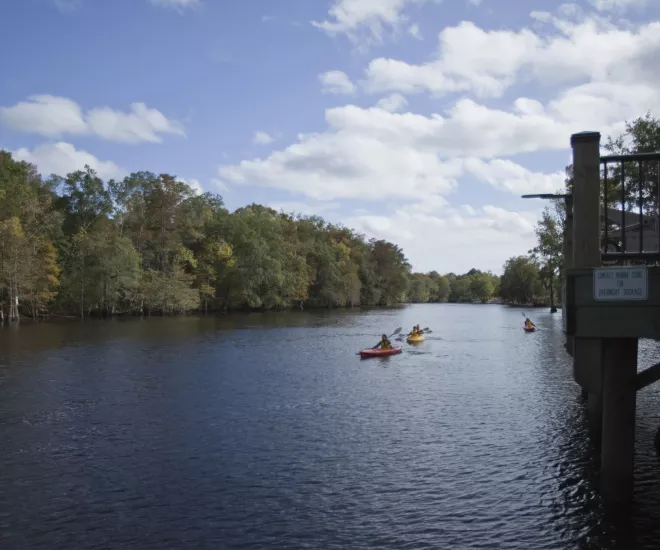 Make It A Physically Challenging Day
Make a great day in the Myrtle Beach area's sun-laden tropics with a physically-challenging day tailored to your favorite exercise activities. There is so much to do! Start the morning with a swim in your resort's pool or in the ocean. Take your surfboard or bodyboard and ride the waves in and out on our white sandy beaches.

Take a long walk on Ocean Boulevard and see the sights! Anywhere from North Myrtle Beach right down to Garden City Beach, there are so many sidewalks to enjoy a brisk walk along our beautiful oceanfront.
Rent a kayak and paddle along the intracoastal waterway, coastal marsh, estuary, or oceanfront. Go with a guided group or off with a friend. Get that fantastic core and upper body pumping as you make broad strokes in the natural beauty of the coastline. You'll be glad you did.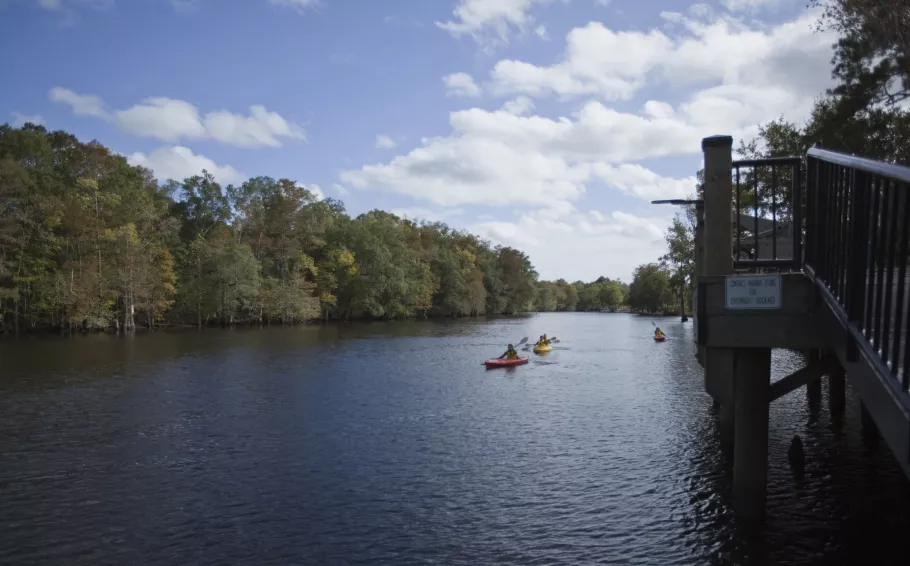 Play 
golf
 to your heart's content at one of over 100 premier world-class golf resorts! Try 
Barefoot Resort
 or 
Grande Dunes
 for an incredible day on the links.
Go horseback riding on the beach with 
Inlet Point Plantation Stables
 in North Myrtle Beach! This popular experience is top-rated on Trip Advisor.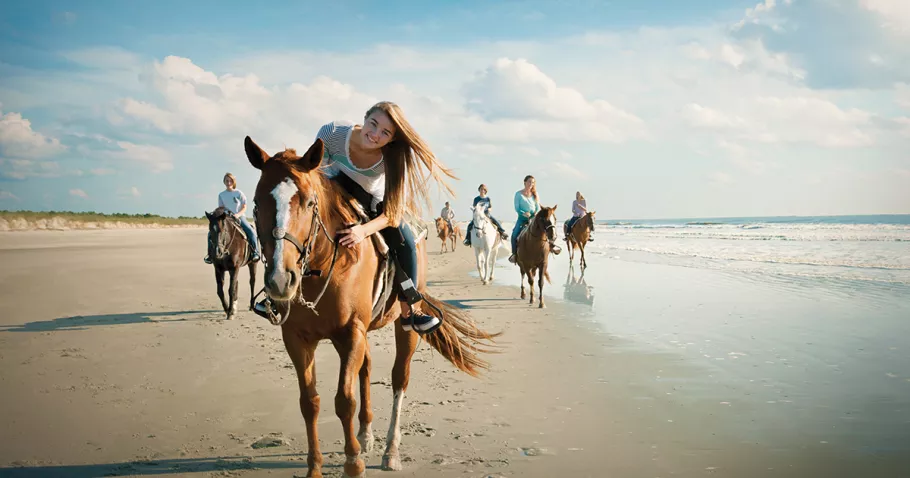 Go on a 
deep-sea fishing charter
 and take home that huge grouper for dinner!
Ride your bicycle up and down Ocean Boulevard or along one of the area
bike trails
. Take your bike to our State Parks' gorgeous shady wooded trails at 
Myrtle Beach State Park
 or 
Huntington Beach State Park
 and ride for hours in a peacefully-preserved maritime forest of pure South Carolina treasure!
The Myrtle Beach area also offers many opportunities for various seasonal 
5k runs and marathons
, as we are quickly becoming known as a runner's paradise. We also have many great public parks, State Parks, and green spaces for runners.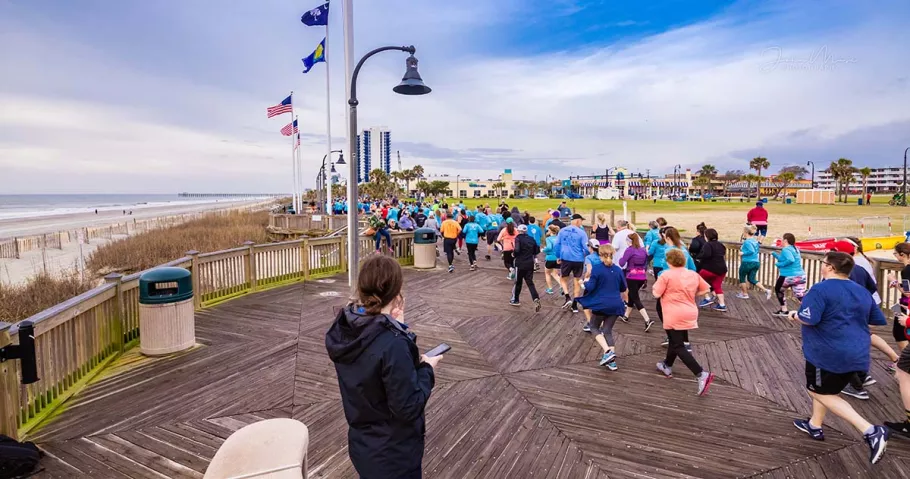 A great many of our local hotels offer pool complexes with mini-waterparks to enjoy. For a bigger and bolder physical experience be sure to visit one of our speed-thrill waterparks! Myrtle Waves and Wild Water and Wheels have acres of speed slides that offer dozens of interpretations of twisting, sliding, and shooting through the tubes! Waterparks are a great way to exercise with thrills and laughter!

Be sure to book your perfect place to stay in the tropical sun of the Myrtle Beach area! We have a variety of premier resorts, hotels and motels, beach houses, condos, and thousands of RV and camping sites for your sporting family to enjoy!