Become A Sea-Foodie at the MarshWalk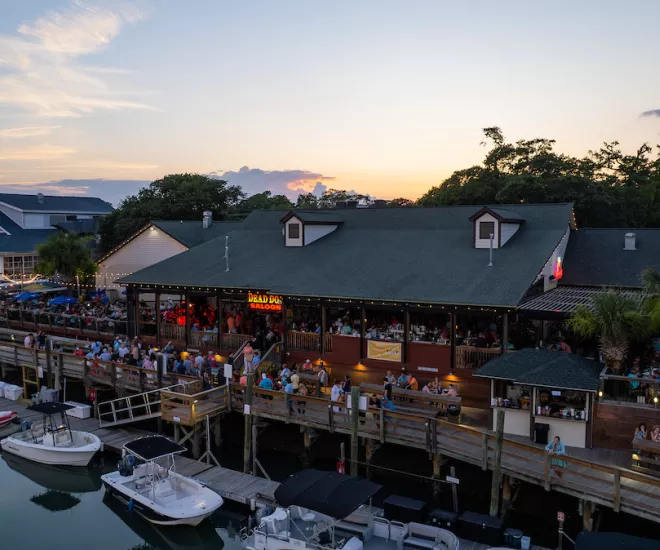 There's nothing quite like taking a stroll along the South Carolina marshland, while enjoying the finest seafood in Murrells Inlet, the seafood capital of South Carolina. This trail of restaurants, known as the MarshWalk, is home to eight delicious establishments serving up the best of coastal cuisine, a staple of the Myrtle Beach area. We will start from the northern end of the MarshWalk and travel half of a mile down the coastline.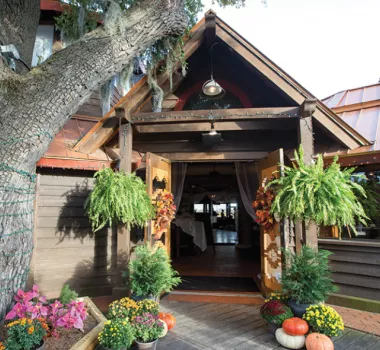 The first stop along the MarshWalk is Bovine's, a relaxed restaurant specializing in wood-fired cooking. With juicy steaks, fresh seafood, and classic favorites, like pizza, Bovine's is the local steakhouse you were looking for.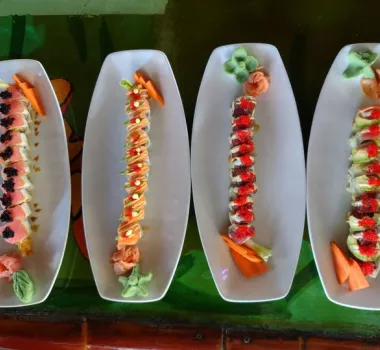 Known for their unpretentious atmosphere, Wahoo's specializes in creative takes on classic southern dishes, like fried green tomatoes and shrimp and grits. Enjoy happy hour on their open deck while watching the sunset over the marsh.
local's fav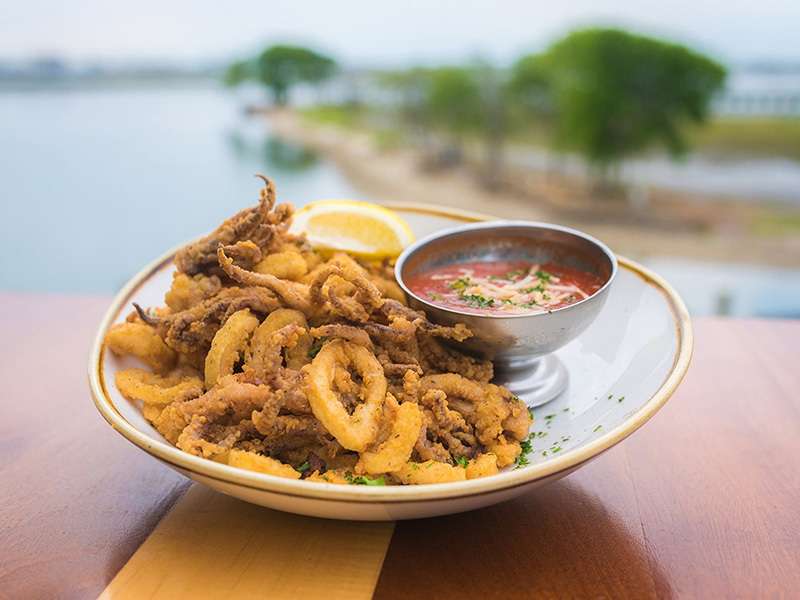 Drunken Jack's offers fresh local seafood right off the boat, great steaks, chicken, and pasta dishes. Named after a famed pirate, Drunken Jack's is pirate themed with a covered patio for relaxed dining. Insider Tip: Try the hushpuppies, you won't be sorry!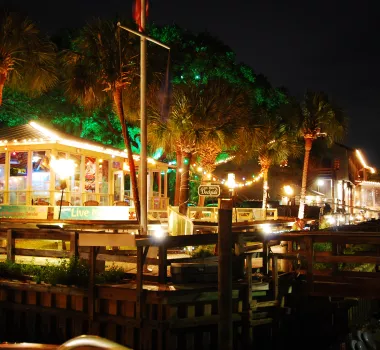 Typically filled with live music, Creek Ratz boasts a casual atmosphere, perfect after a day on the water. They serve some of the best fried shrimp in the area, and their expansive menu includes burgers, sandwiches, a raw bar, pizza and more.
local's fav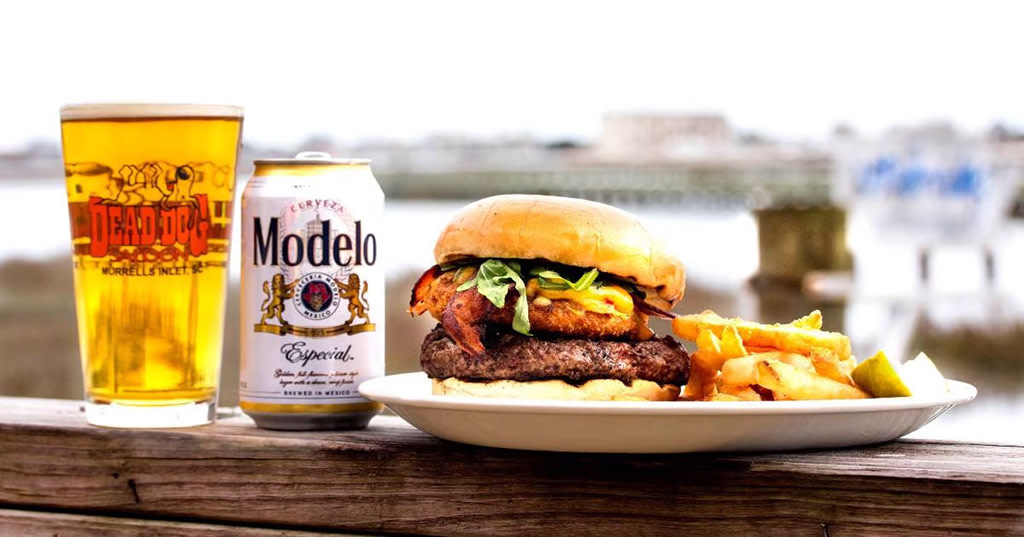 The Dead Dog Saloon offers all your favorites for breakfast, lunch, and dinner with a family-friendly and all-around fun vibe. Insider Tip: Check out their website to find out which live band is playing that night – they have live music almost every day of the week.
local's fav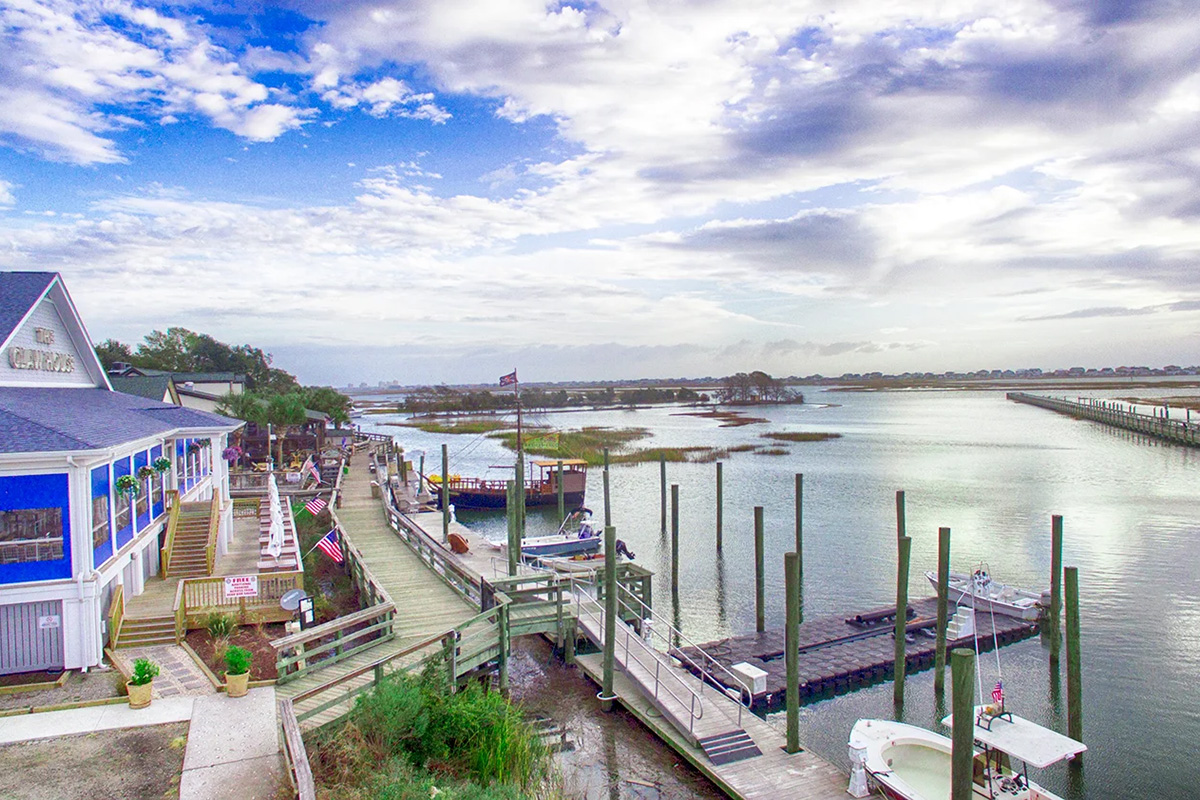 The Claw House features live North Atlantic lobster, oysters, and the freshest seafood with spectacular water views of the inlet from every table! With over 90 beers on tap, you can try different brews from all over the country.
local's fav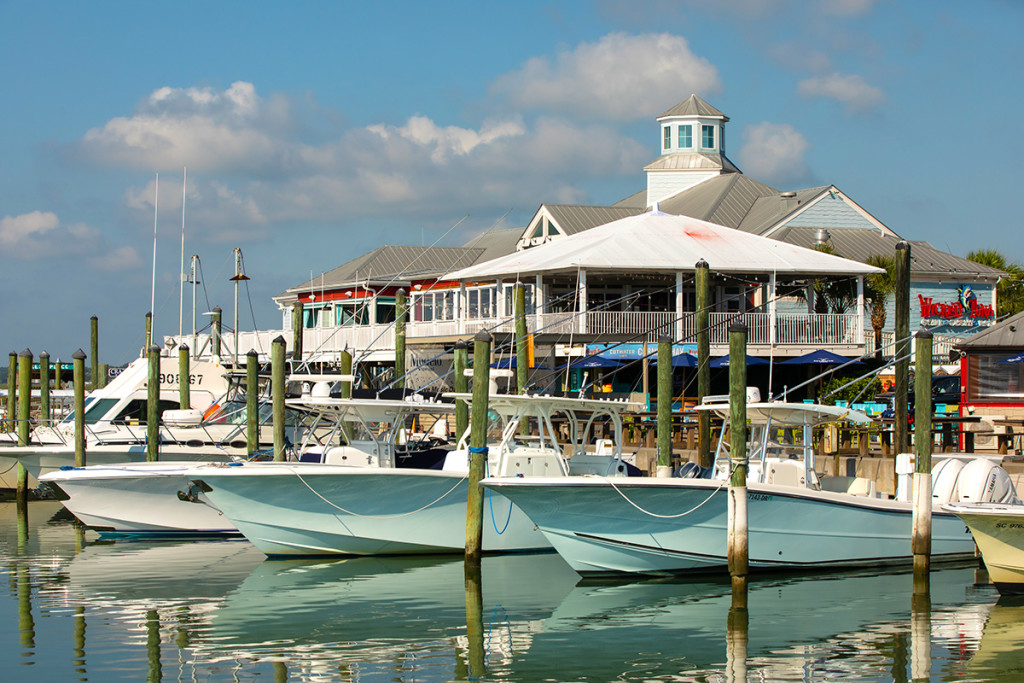 Wicked Tuna serves the epitome of fresh fish, with much of the seafood brought in by fishing boats right to the restaurant. Other dishes include prime beef and creative sushi rolls. Insider Tip: Check out the Tuna Shak, a Wicked Tuna bar on the Crazy Sister Marina, for a more casual vibe.
local's fav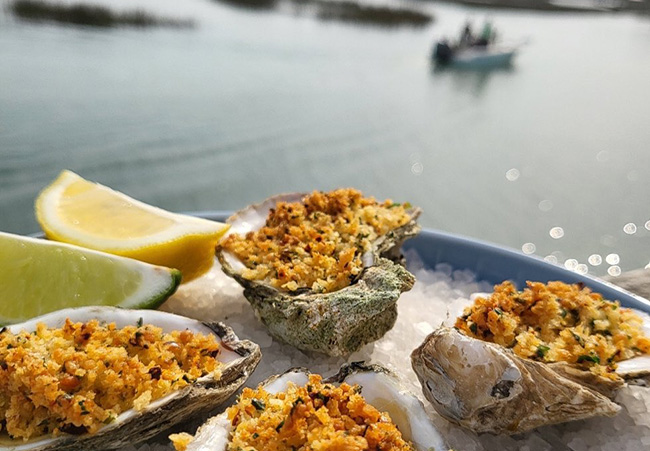 8.
Neptune Bistro & Raw Bar
Stop into Neptune's Bistro & Raw Bar (previously Mojo's Marina Bar & Grill) in Murrells Inlet for waterfront views of the Inlet, the freshest seafood, and the best freshly made mojitos around. Open daily with happy hour from 4 - 6 p.m. and brunch served Monday-Saturday 9 am - 3 pm.