There are three things you should be able to buy in just about every American city right now: a rotisserie chicken from Wal-Mart, a Quarter Pounder with cheese from McDonald's and a pint of beer from a craft brewery. The Myrtle Beach area is no exception to my theory of ubiquity. There are almost a dozen breweries that dot the coastline of the Grand Strand. I've clinked chalices of experimental Vietnamese iced coffee Imperial Stouts with hipsters in Asheville, swilled laps around Charleston, South Carolina's brewery district, swigged my way through bottles of skunky malt liquor, forty ounces at a time, and on several occasions returned safe and unscathed from the red cupped, boozy abyss of epic keg parties. These experiences have accumulated to me being a sort of unofficial Cicerone, which is basically for beer what a sommelier is for wine, and I've pieced together a style-by-style guide of precisely how to sip (or chug) your way through the Myrtle Beach beer scene.
Dirty Myrtle D.I.P.A.
New South Brewery / 8.9% ABV
I hate that the name perpetuates a stereotype of Myrtle Beach being a filthy wasteland, but I can't deny it not being the pride and joy of the local beer scene. The trio of Mosaic, Simcoe and Falconer hops gives it that intense bitterness that India Pale Ales are notorious for- and furthermore, what's not to love about that flamingo grinning from behind a pair of sunglasses?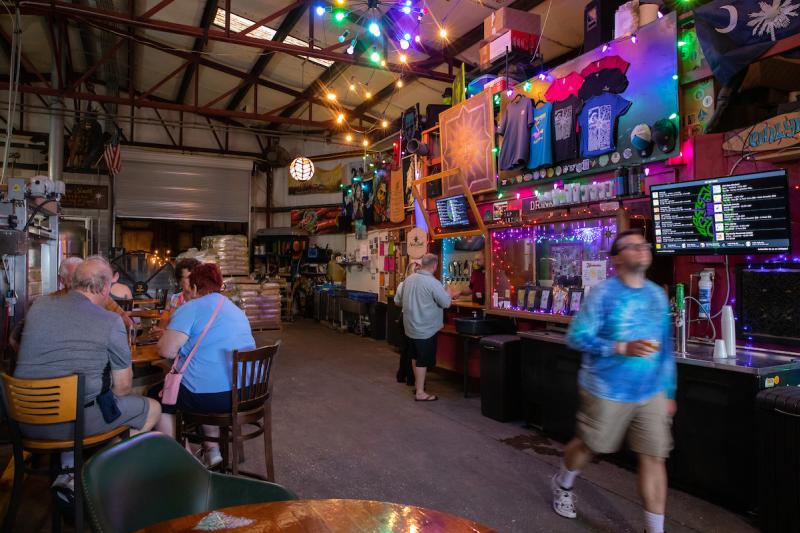 Water Malone American Wheat
Independent Republic / 6.5% ABV
Swapping the "Melon" in "Watermelon" for "Malone", as in the rapper/singer Post Malone is such clever wordplay I had to give this beer a try. If you're a fan of Blue Moon, which emphasizes an orangey overtone, I'm willing to bet you'd like this American Wheat style beer that does the same thing, but with fresh watermelon that's pureed, pasteurized, and added to each keg.  
Wingtip Pilsner
Grand Strand Brewing Company / 4.5% ABV
These aren't the wingtips Arnold Palmer wore when he used to whack balls down the fairway. Owner, Clayton Burrous is paying homage to the ubiquitous clunky white rubber boots worn by the local fisherman and shrimpers from Little River to Murrells Inlet, who scour the ocean, so that we can have our scampi and blackened catch of the day. When those summer days get hot and heavy, this light pilsner served ice cold is the idyllic elixir.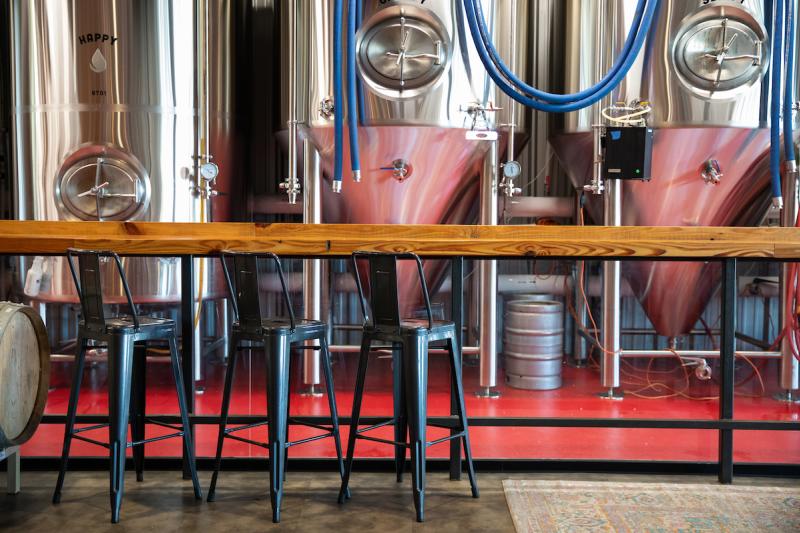 Pollywog Porter
Tidal Creek Brewhouse / 5.5% ABV
Trust me, it's not the dark sludge it looks like. It's Chocolatey and robust, almost velvety. This is something you'd drink in a London pub while watching Crystal Palace play Tottenham. You might spill the first pint after being elbowed in the back by a rowdy bunch of hooligans but by the third pint, you'll be calling your friends "bruv", referring to the bathroom as the "loo" and growing a fondness for Chicken Tikka Masala.
Four Tires, Two Friends, and a Radio American Lager
Crooked Hammock / 4.8% ABV
The cult-classic Pabst Blue Ribbon, The Champagne of beers – Miller Highlife, The undisputed king- Budweiser and if you're Canadian – the always faithful, Moosehead. Every beer I just mentioned is an example of a Lager, a style that's as American as a slice of cherry pie painted by Norman Rockwell. "Four Tires" is so smooth and refreshing, some may call it "watered down"- but for me, I think it's extremely crushable.