Vacation Like a Local In Myrtle Beach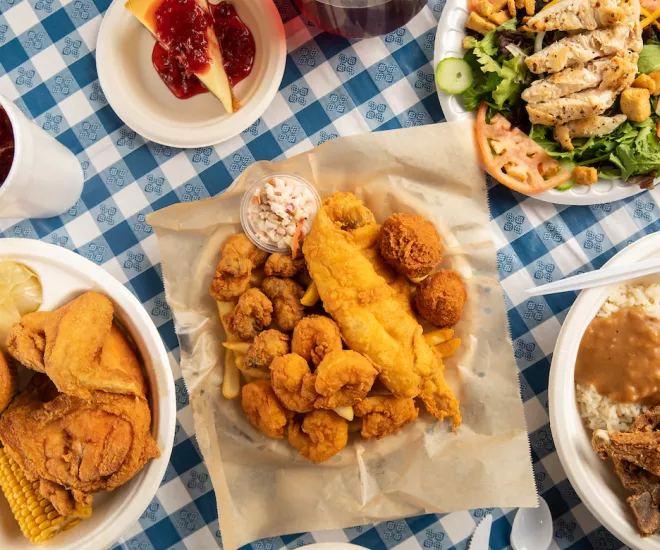 Vacation Like a Local In Myrtle Beach
When you're vacationing in Myrtle Beach it's easy to find yourself wondering which touristy places you want to do and see. Have you ever considered what the locals like to do or where we like to eat? I've snuck in a few hidden gems of things to do all around the Grand Strand right here to make you feel like a local!

Eat Like a Local
There are so many restaurants in and around Myrtle Beach that the thought of picking just one place can feel pretty daunting. Maybe you don't need to pick a restaurant but more so the cuisine to make it feel like you're eating like a local. Look for specials like Oyster roasts, Frogmore Stew, Shrimp and Grits, Fried local seafood platters and the famous Chicken Bog! Here's a quick list of some of our favorite spots to grab a great local dish:
504 16th Ave. N., Myrtle Beach, SC
Find a little bit of everything here at Big Mike's including Southern fried chicken, grits, homemade sweet tea and even a Collard Green Dip!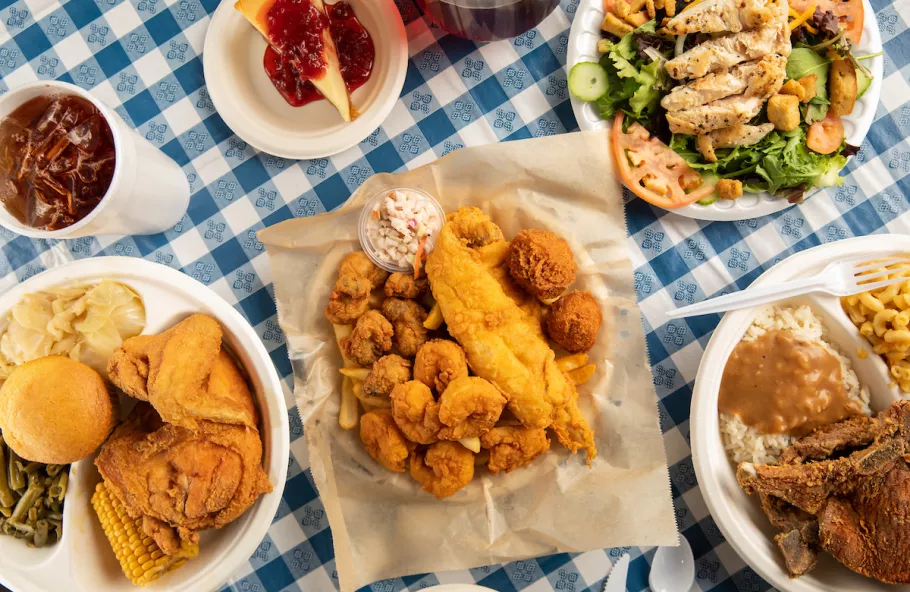 3002 Ocean Blvd., Myrtle Beach, SC
This classic oceanfront restaurant has some of the best shrimp and grits in town as well as lunch specials that change daily and award-winning She Crab Soup.
8014 N. Kings Hwy., Myrtle Beach, SC
A great date night spot, Hook and Barrel serves the freshest seafood dishes like oysters on the half shell, local fish bites, Fried Flounder and Grits and a Bloody Mary Oyster Shooter.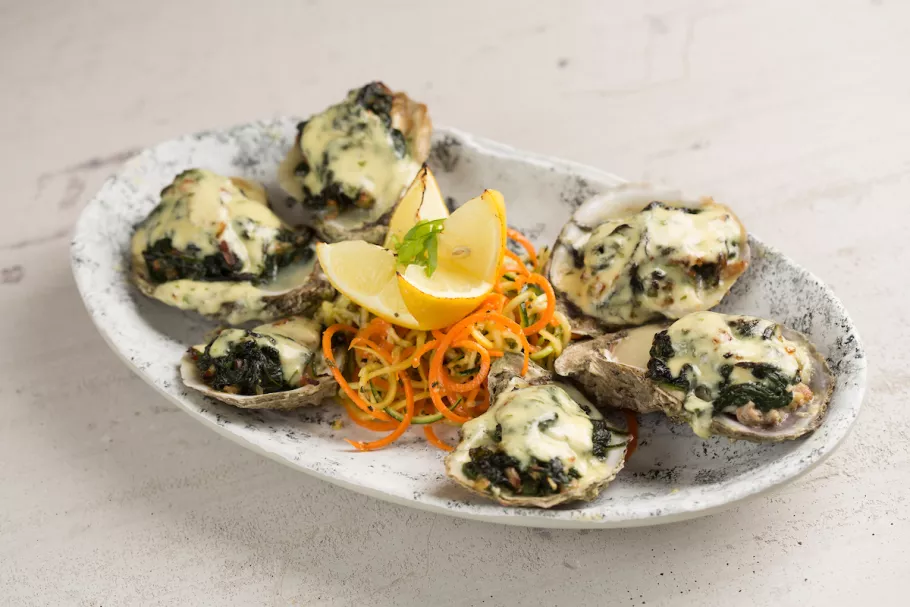 4031 US-17 Bus., Murrells Inlet, SC
Get your fill of seafood specialties like jumbo shrimp cocktail, fried creek shrimp, fresh catch of the day right off the boat at this favorite MarshWalk restaurant!
Play Like a Local
Want to know what locals do? The real answer is that we're usually up for anything (even if it means we get to play tourist)! From fun nature trails and state parks to meandering gardens and just relaxing on the water, there's something for all of us.
Hulk Trail
Get your exercise on with the whole family at this fun trail located near Highway 31 and Grissom Parkway. Walk or ride your bike along this seven-mile track.
State Parks
Myrtle Beach is home to two state parks where you can visit the gorgeous beaches, learn about the creatures that inhabit the land or walk or bike along several nature paths. Visit Myrtle Beach State Park or Huntington Beach State Park for the day for a fun, educational and relaxing experience at the beach.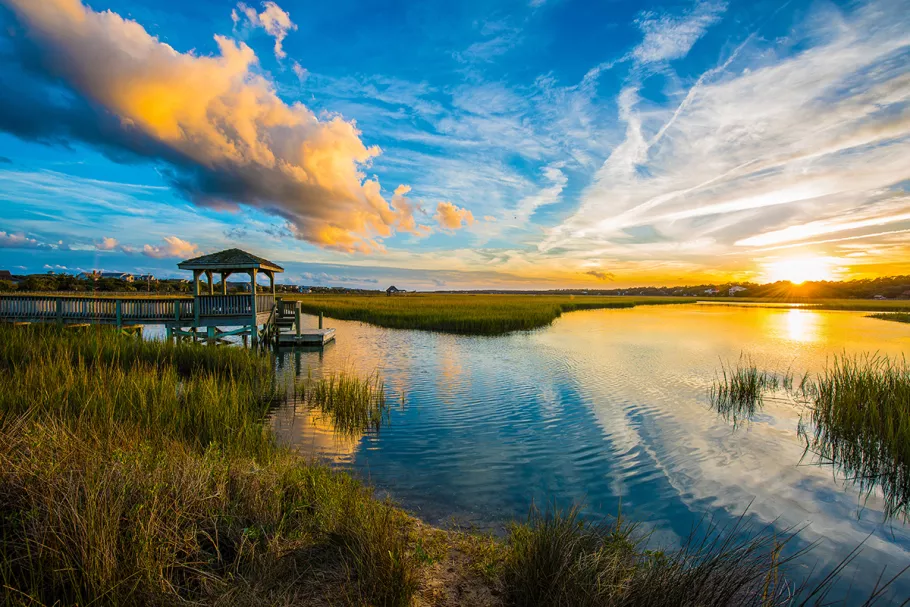 1931 Brookgreen Garden Dr., Murrells Inlet, SC
Brookgreen Gardens is one of the top-rated attractions on the Grand Strand. There are gorgeous gardens to explore year-round along with perfect grassy spots for picnics, an accredited zoo with local species and so much more.
Boat along the Waterway
The Intracoastal Waterway is a fun way to spend the day on the water outside of just visiting our beautiful beaches. It stretches our entire state (and well beyond) and includes fun stops like Bird Island, Sandy Island and plenty of great restaurants all along the way.
The Beach
No trip to Myrtle Beach would be complete without spending at least one day at the beach. There are plenty of public beach accesses up and down Ocean Boulevard, just be sure to pay to park between March 1 through October 31 and follow the rules at each sign.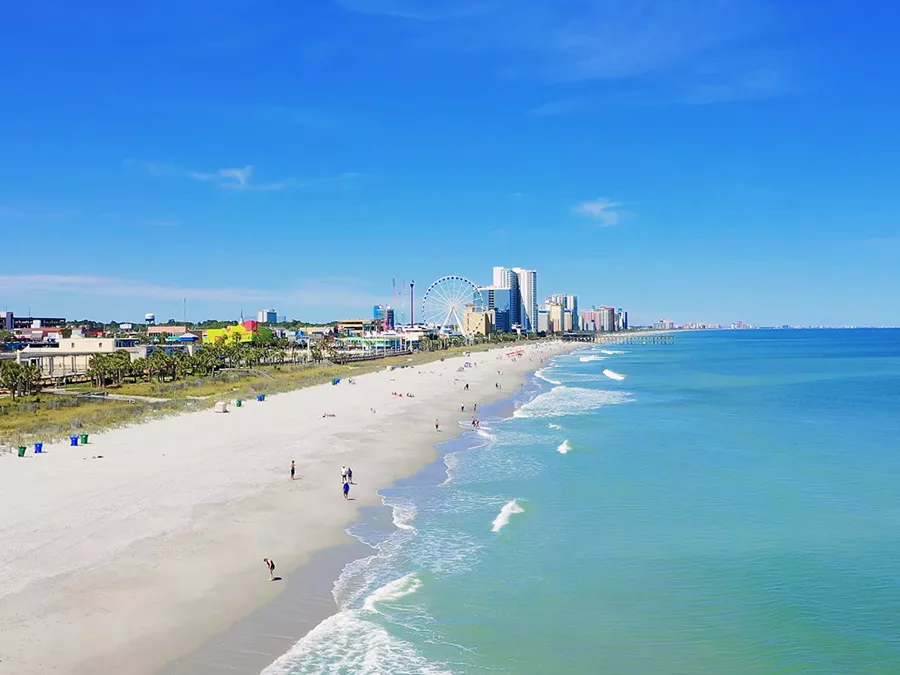 Learn to Shag
Did you know the state dance of South Carolina is The Shag? The movie Shag was even filmed right here in Myrtle Beach in the late 1980s. You can learn it for yourself at any of the Shag bars along Main Street in North Myrtle Beach!
Hang Like a Local
Want to meet some locals? Head to the places where we hang out! You'll find a great mix of visitors and locals at our fun annual events, the breweries around town and at some great live music venues.
Top Events
Parades, cultural festivals, annual races and foodie-themed events can be found throughout the Grand Strand almost every month of the year. Some of the local favorites include the Irish Italian Festival on Main Street, Sun Fun Festival downtown, the Carolina Country Music Fest and so many more.
Live Music
There are plenty of places to find live music in and around Myrtle Beach. We've got amazing rooftop bars and large entertainment venues like House of Blues that welcome big names in rock, country and cover bands. Top stops include the Boathouse Summer Concert Series and free Friday night Country concerts; live gigs at RipTydz Oceanfront Bar and Grill and all along the Murrells Inlet MarshWalk seven nights a week.
Take Me Out To the Ballgame
The Myrtle Beach Pelicans are a Low-A affiliate of the Chicago Cubs and play games at TicketReturn.com field from April through early September each season. They have a fun theme each night of the week including Craft Beer specials, unique stadium foods and Thirsty Thursdays. Cheer on the Hometeam like a true local on your next Myrtle Beach vacation!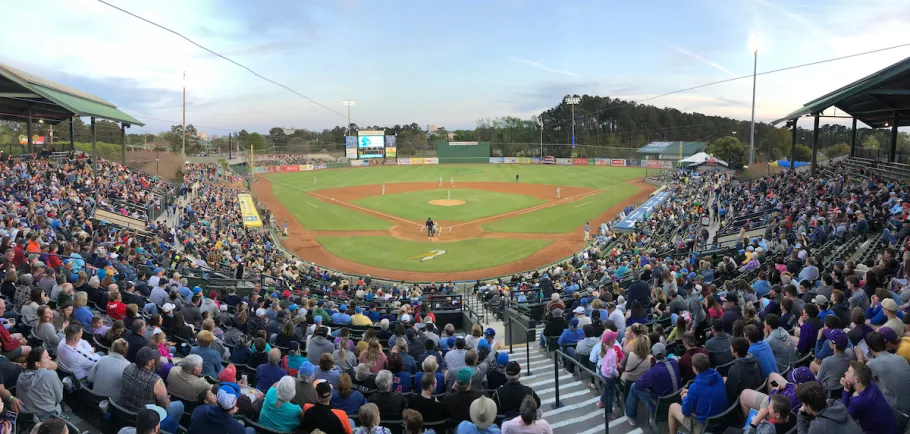 Drink Local
Breweries and wineries have been popping up along the Grand Strand these past few years and are fun places to explore and unwind. Popular spots include Crooked Hammock Brewery at Barefoot Landing, Duplin Winery, New South Brewery, Independent Republic Brewing Co., La Belle Amie Vineyards, Grand Strand Brewing, Tidal Creek Brewery and Twelve 33 Distillery.