Oceanfront Hotels for Kids in Myrtle Beach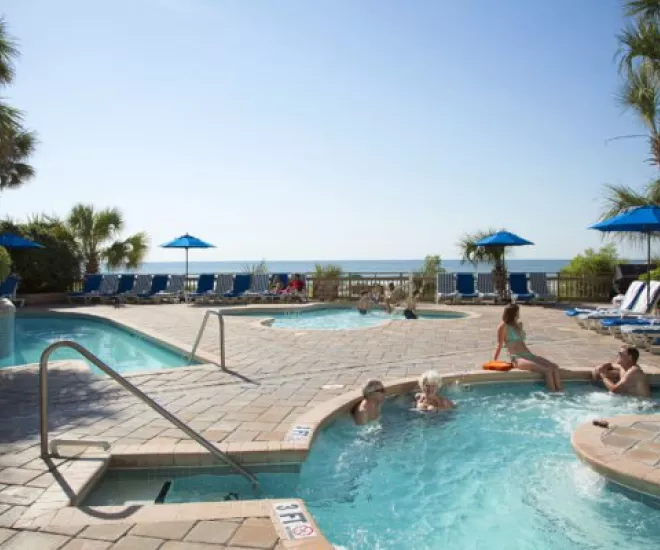 Oceanfront Hotels for Kids in Myrtle Beach
Myrtle Beach Oceanfront Resorts for Families 
Are you visiting Myrtle Beach with your family? When planning your next trip to the Grand Strand, there are plenty of choices when it comes to selecting accommodations for your stay. I have narrowed down some of my favorite Oceanfront Resorts for Families. 
From ocean views, to amazing pools, family suites and lazy rivers, there are accommodations for every family in Myrtle Beach. These resorts offer the most onsite amenities for your next family vacation. If you are traveling with multiple generations of your family, these resorts also offer extensive room options from suites to condos. 
1105 S. Ocean Boulevard 
Voted the "Best Family Accommodations" by the Travel Channel, there is so much waiting for you and your family at the Coral Beach Resort. For guests who like to enjoy the Myrtle Beach area, Coral Beach Resort is conveniently located near all of the major Myrtle Beach attractions, dining, and shopping. 
Coral Beach Resort is spread over 3 ½  oceanfront acres, and features more on-site amenities and activities than any other Myrtle Beach resort. Enjoy the huge selection of water features, including an oceanfront children's waterpark. Visit the popular Entertainment Zone on the fourth floor, featuring an AMF 8-lane bowling alley, a large arcade with games, pool tables, foosball and a grill and ice cream shop. The resort offers great on-site bars and eateries.
Offering standard rooms and suites, you will surely feel relaxed.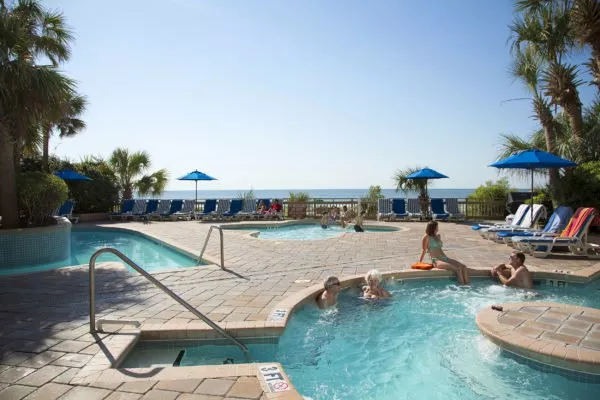 901 S Ocean Boulevard
If you are looking for a family-friendly resort for water fun on your vacation, look no further than Captain's Quarters Resort!  With 15 water features, including a variety of indoor and outdoor pools, indoor and outdoor lazy rivers, five whirlpools, indoor and outdoor kiddie pools and the famous kids' water park Shipwreck Lagoon, you're bound to have a splashing great time. 
You can relax in their hammocks on the beach, or pull up a chair poolside for the day in the South Carolina sun! With 3 onsite restaurants including the pool bar you won't have to leave the resort. 
They also have the Level 6 Entertainment Center featuring a 20-lane bowling alley, bar and plenty of arcade games, for your family to enjoy. 
You can choose from oceanfront rooms, to suites and apartments that will fit your families needs.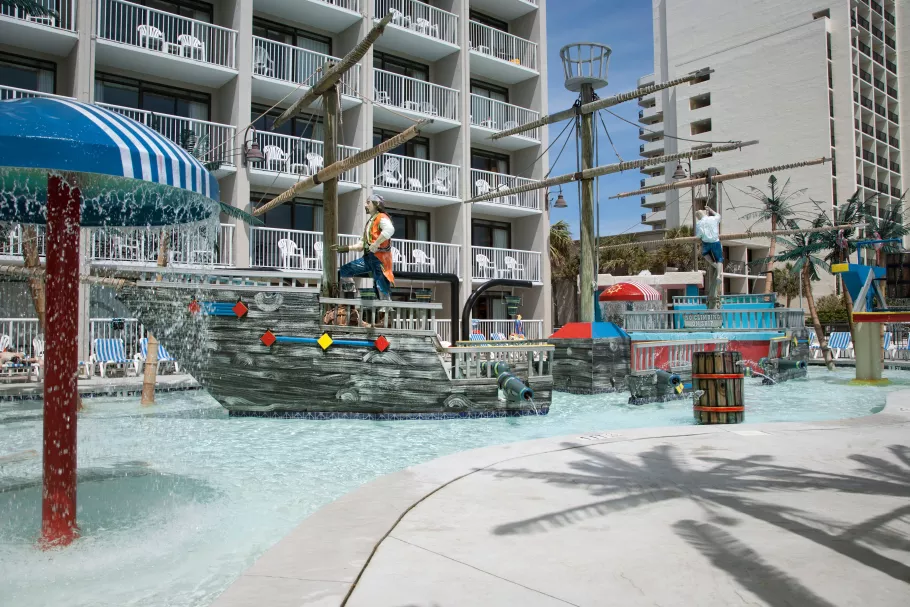 7100 N Ocean Boulevard 
This is the ideal resort for families seeking shoreline, sunshine and endless fun. If you and your family love being beachside, this is the resort for you. This beautiful oceanfront resort offers top-of-the-line accommodations, amenities, activities and much more. It's a tropical paradise right in Myrtle Beach! 
The Ocean Reef offers great on-site dining, a fitness facility, a variety of water amenities from their new water slide to indoor and outdoor pools. Located on the north end of Myrtle Beach they offer a quiet beachfront and easy access to the best shopping, restaurants and nightlife. For families that want more space than a regular hotel room, they offer up to four bedroom fully furnished condos. 
If you are traveling with the grandparents as well, you can surely spread out in their multi- bedroom condos! Before moving to the area, this was my family's favorite resort for our visits to Myrtle Beach since we always brought Grammy along.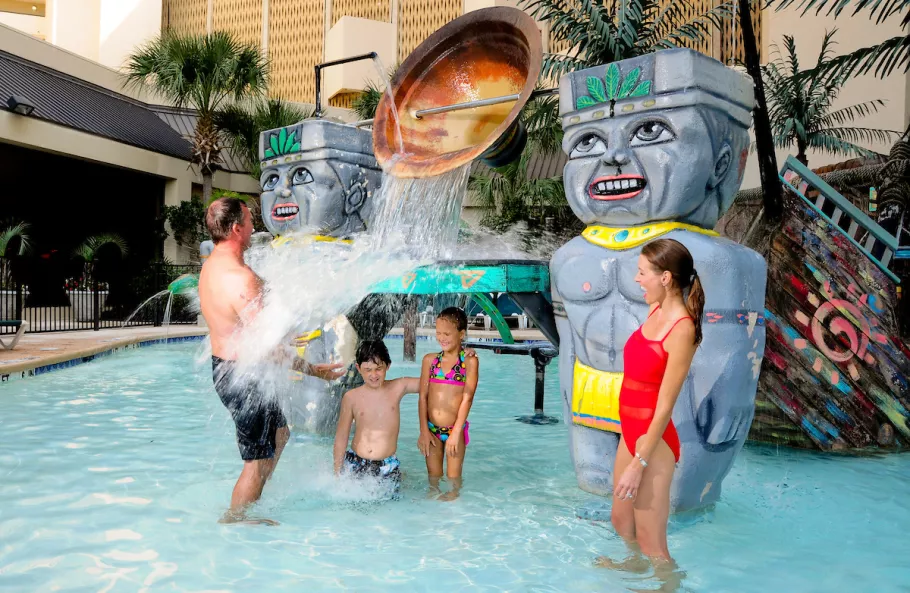 2918 S Ocean Boulevard 
Crown Reef Beach Resort and Waterpark provides the ultimate getaway in a one-of-a-kind setting. The Crown Reef's refreshed rooms feature modern-day conveniences as well as high-end amenities.
Offering Town Center Dining, Entertainment and Fun Zone and two four-story tall water slides, silly sub and kiddie slide as part of the brand new year-round Myrtle Beach Waterpark. This Myrtle Beach family resort has been named one of the Best Hotels for Water Fun by USA Today's 10 Best and World's 8 Best Resorts With Waterparks by Trips to Discover! 
Offering everything from standard hotel rooms, to efficiencies and condos you are sure to find your home for the week. 
No matter what your needs are for your next Myrtle Beach getaway, you can surely find what you need at any of these four amazing ocean front resorts. With 60 miles of sandy beach at their doorstep, you can't go wrong.