Fun Indoor Activities in Myrtle Beach, South Carolina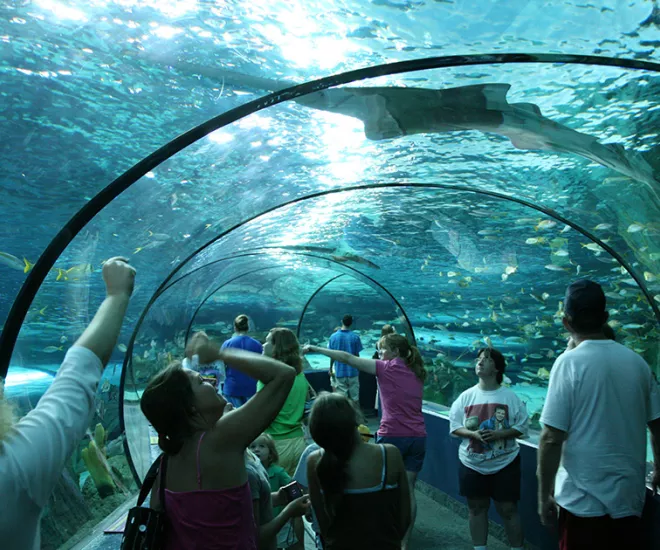 Need a break from the sun?
Here in Myrtle Beach, we enjoy a much milder winter than many experience further North. Even in January, we'll see temperatures in the 60s on occasion! But as we head into January and February, it's a good time to explore some of the great indoor activities the Myrtle Beach area has to offer. This quick list of favorites also doubles as good rainy day activities if you see a cloudy forecast while on vacation.
Probably one of the more well-known and popular indoors attractions in our area, there is a lot to love about Ripley's Aquarium. The Penguin Exhibit is a must-see for the whole family! From the Planet Jellies exhibit to the live show at Rainbow Rock, I always learn something new. It's easy to navigate with children, holds their attention and offers lots of hands-on learning opportunities.  Lastly, check out their events calendar for fun activities on weekends throughout the months of January and February. The Aquarium also recently added a new Sloth Exhibit featuring the cutest two-toed sloths, Rico and Cleo. 
The Franklin G. Burroughs-Simeon B. Chapin Art Museum (aka the Myrtle Beach Art Museum) is the only art museum in Myrtle Beach offering 11 galleries throughout the year. Aside from the incredible works of local, regional and national artists, one of the best things about the Myrtle Beach Art Museum is that it's free to visit. There is no admission fee! They also offer a variety of classes, workshops, talks, community and family days and more throughout the year, though occasionally those have an extra cost. We've loved every event we've ever attended and visited the museum multiple times throughout the year. They're open every day except Monday and are located near The Market Common in a historic beach home facing the ocean.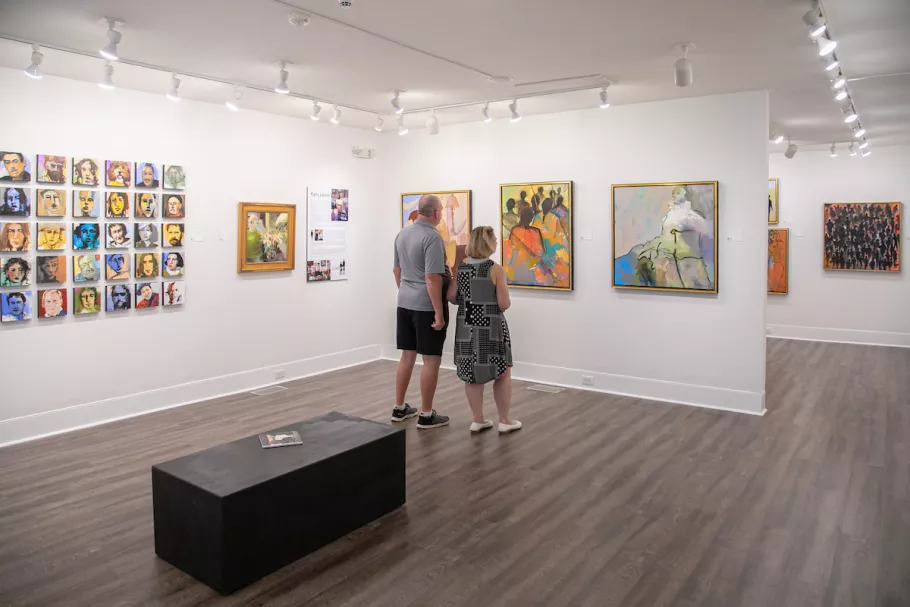 While shopping is probably a top indoor activity for most people, Coastal Grand Mall is one of our favorite places to head on cloudy or colder days in Myrtle Beach. Not only do they have a number of fantastic stores that I love, they also have a variety of activities to keep kids busy. There is a small arcade near the food court along with a bungee/trampoline jumping experience at Center Court. And smaller kids can expend some energy in the free play gym area, with slides and other fun things for climbing. By making a stop there first, I'm always able to get a little shopping done with kids in tow, who are generally happy to behave with the promise of Chick-fil-A in the Food Court before we head home. Lastly, there is a large movie theater at Coastal Grand Mall with many movie showings and never disappoints.
810 Billiards and Bowling is indoor entertainment on steroids (a good thing!). This fun complex has 14 standard bowling lanes, 6 boutique lanes, 6 billiard tables, foosball, darts, board games, and corn hole, plus a full menu and sports bar on-site. While I've only ever visited the Market Common location, they also have a location in North Myrtle Beach and Conway. One of my favorite things about the Market Common location is the overall size of the facility. You feel like you have lots of space to yourself even when it's busy. It's hip, super clean and modern--in contrast to some other bowling alleys I've visited before. Overall, it's a great addition to the Myrtle Beach area, and absolutely worth checking out.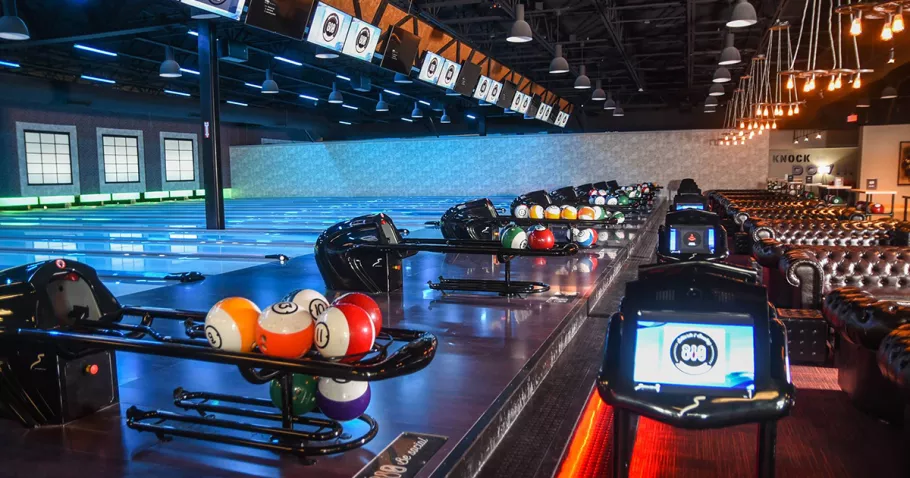 Another popular indoor activity for families with kids is Sky Zone Trampoline Park (formerly Rockin' Jump)… and for good reason! This attraction offers fitness disguised as fun and does a fantastic job of channeling all of that kid energy into several different jump areas. They have a massive main trampoline jump area, trampoline basketball arena, trampoline dodgeball arena, trampoline stunt bag, climbing wall, and a Ninja Course, providing something for all ages, even the littles. We've attended a couple birthday parties here, and it' always a hit. They have a snack bar located inside the attraction and comfy seats for parents to relax in while children (and adults, too!) jump alongside.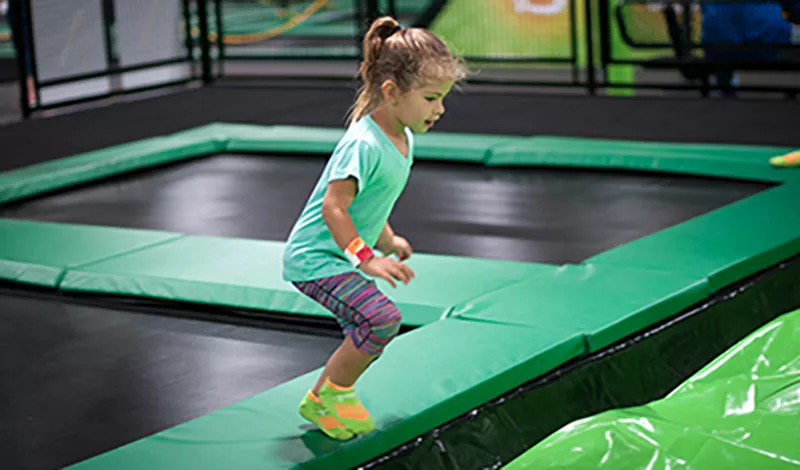 The last one on my list for the grownups. Grand Strand Brewing has become a new favorite indoor spot. This Myrtle Beach-based craft brewery offers locally crafted beers throughout the week, as well as other fun events periodically. Located right in the heart of downtown Myrtle Beach, not far from the Boardwalk, they often have brewery-only beers or seasonal beers on tap, so checking them out in person is a must for any craft beer drinker visiting the area. They also have several food options if you work up an appetite and a fun indoor vibe with a long bar and view into the brewing areas.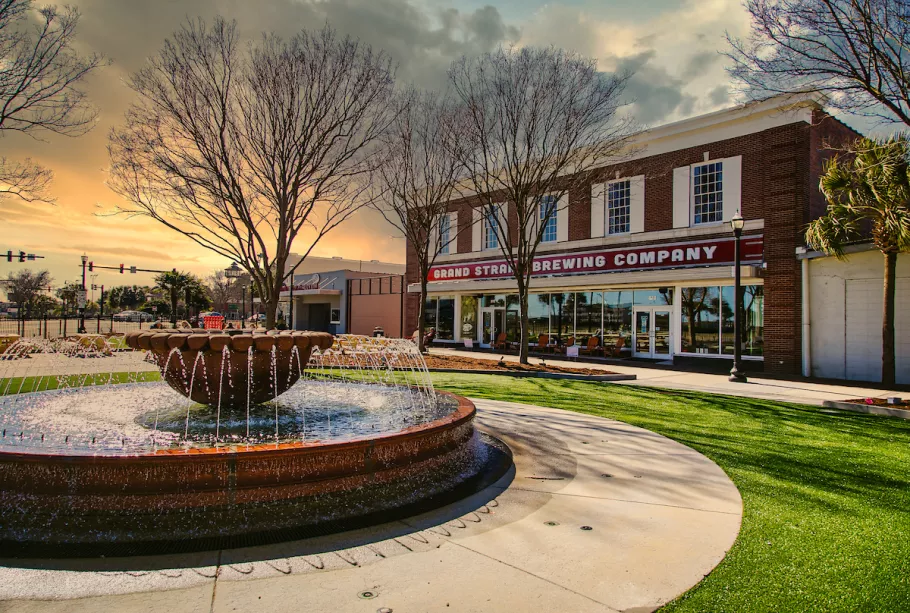 New to Broadway at the Beach, The Escape Game is the perfect place for the whole family to enjoy a little challenge while also having fun! Choose from a variety of different themed rooms for a variety of skill levels and get as many hints as you want as you unravel the puzzle to escape if you can.