Winna's Kitchen's Commitment to Community & Comfort Food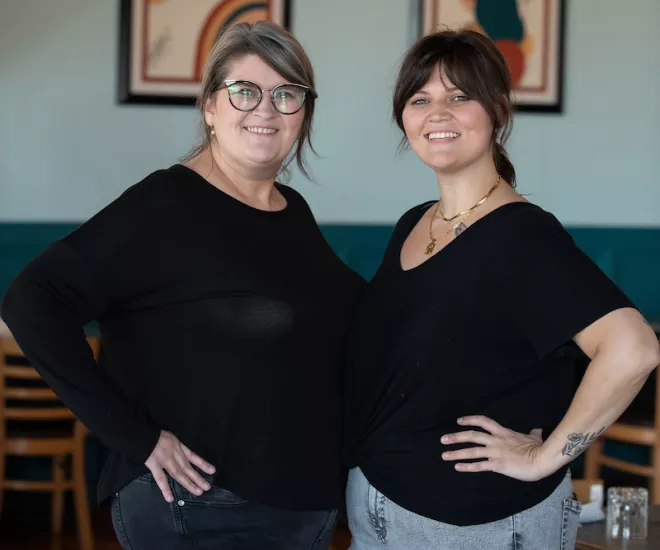 Before I even had a bite at Winna's Kitchen, I knew something was different about the place – the love there was apparent when I walked through the door. Therefore, I knew my experience would be memorable, and I wasn't wrong. Winna's Kitchen is warm sunshine on a cloudy day. The food served here is sweet reassurance that there are still kind people in the world and food worth experiencing in the neighborhood.
Although still a babe on the Grand Strand culinary landscape, opening in September 2021, Winna's Kitchen has quickly become a beloved enclave because of its owners, cozy atmosphere, and philanthropic menu.
Jess Sagun and her daughter, Kinsey Miller, wanted to help rejuvenate downtown Myrtle Beach and help pump energy back into a treasured area of the city.
They accomplished that mission by creating a space where upgraded comfort food has the flavor I relish.
The cast iron omelet is a composition of three eggs with a choice of three options picked from a list of vegetables, cheeses, and meats. I opted for all vegetables – spinach, sun-dried tomatoes, and asparagus.
It came out looking like an art deco. The edges of my cast iron omelet were a caramelized brown with asparagus tips well-distributed throughout the dish. The sun-dried tomatoes peeked out at me, with some of the bits curling around slithers of spinach. It was accented with micro greens and accompanied by sourdough toast. I also ordered a side of bacon, grits, and a mimosa.
The omelet was light and delightful, although it was not filling alone. The bacon was spot-on crisp, and the grits were creamy. The refreshing mimosa sealed the deal for a solid, good breakfast.
As enjoyable as those breakfast beauties were, my all-time favorite early eat is the Silly Millie.
The short stack of fluffy indulgence is lemon ricotta pancakes topped with lemon curd and berry compote. The Silly Millie has a tart sweetness that isn't overwhelming. It fills me without me feeling stuffed.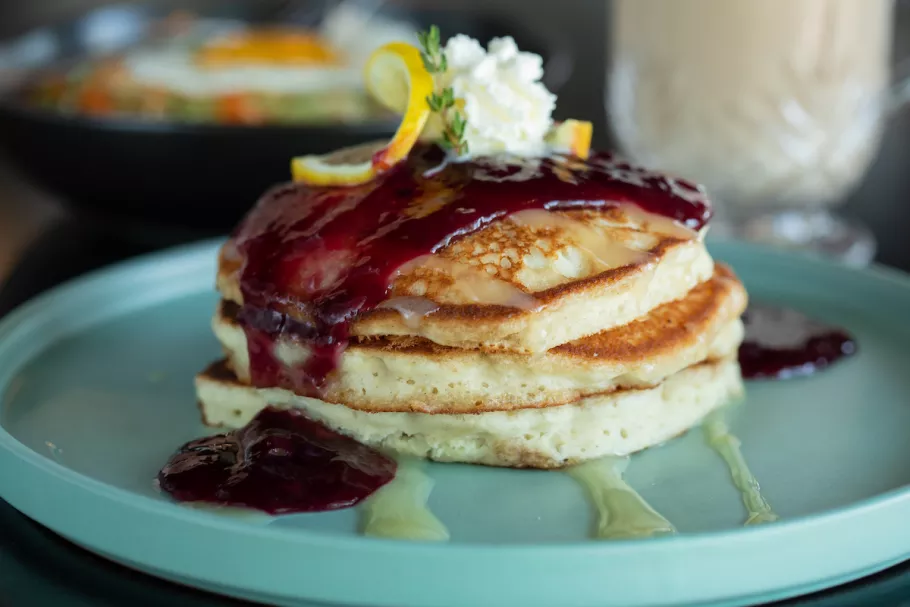 Winna's Kitchen serves its fare in an inviting environment with a mantra printed on menus and hearts – "Have Fun Eat Well Do Good."
Sagun, co-owner and executive chef, and Muller, co-owner and sous chef, wanted to create a space that was as warm and inviting as they are, and they succeeded.
Whimsical, abstract artwork decorates walls painted in spring shades of blue. The space is airy and welcoming. I want to linger each time I visit.
What I find most enduring at Winna's Kitchen is the owners' commitment to the community.
Sagun and Muller offer customers the opportunity to fight hunger in Myrtle Beach by adding $5 to their meals. The extra charge purchases meals for those in need. They can do this by simply asking for the No. 1, which is highlighted on the menu along with Matthew 25:40. In that scripture, Jesus says, in part, "Inasmuch as ye have done it unto one of the least of these, my brethren, ye have done it unto me."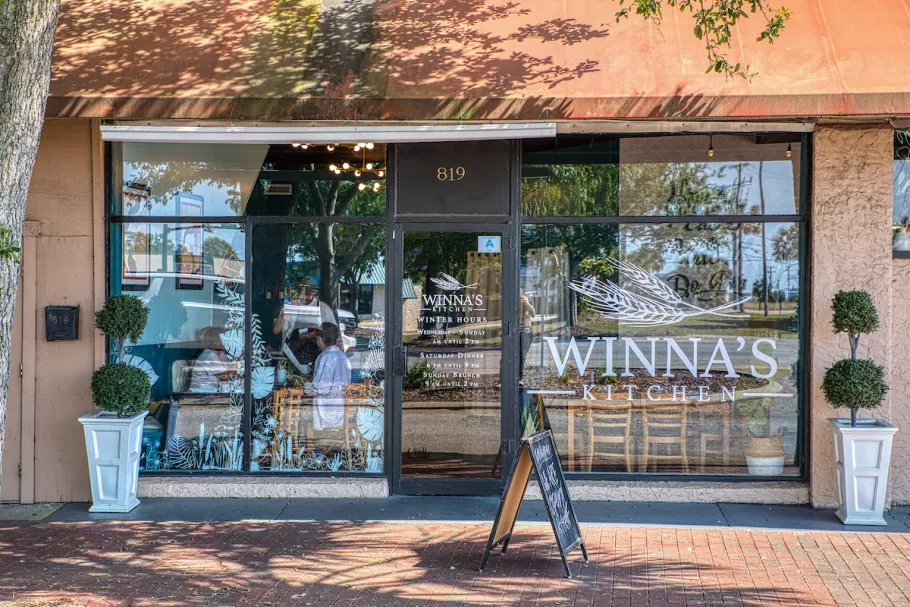 For me, that alone makes any meal here worth eating. I can not only love the food, but I can feel the joy of showing love to an unknown neighbor who can also enjoy food with heart.