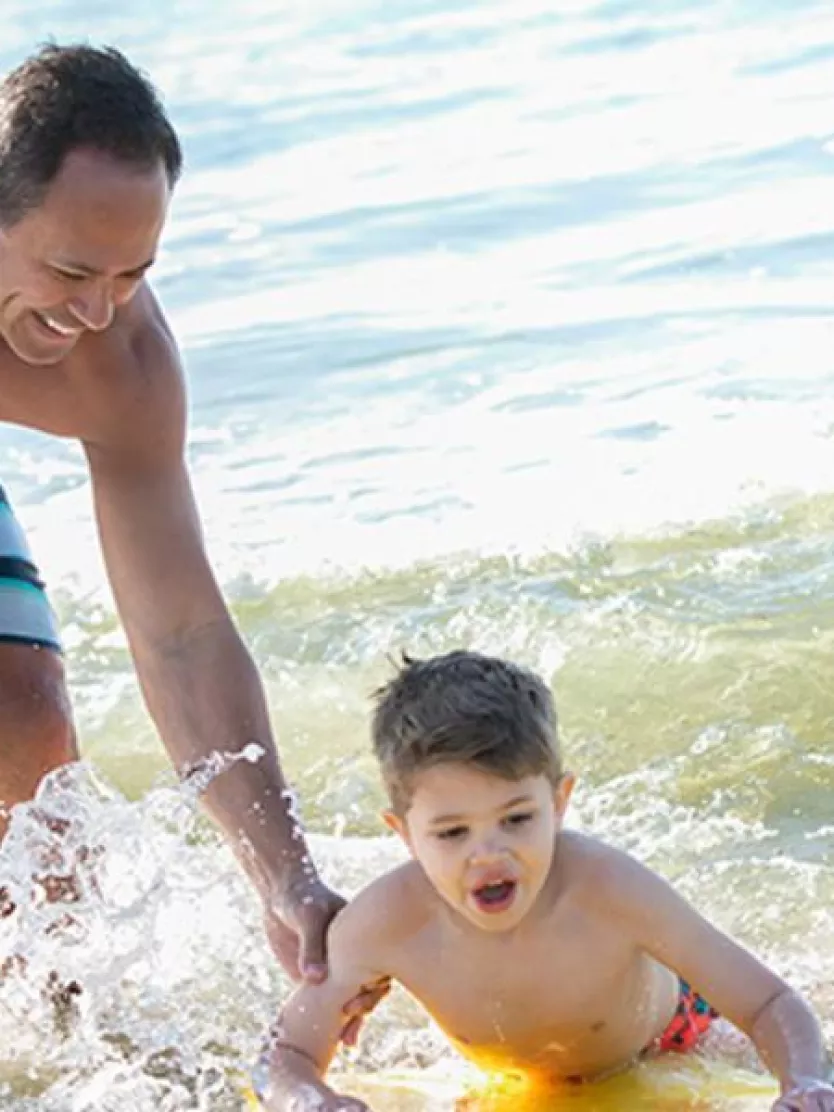 Plan
About the Myrtle Beach Area
The Myrtle Beach area, also known as the Grand Strand, is located on the southeast coast of the United States in sunny South Carolina. As one of the premier family and beach vacation destinations in the United States, Myrtle Beach offers an endless array of lodging options including resorts, hotels, beach homes and vacation rentals, and campgrounds. With endless attractions, events and dining options, Myrtle Beach, South Carolina is a perfect destination for family vacations, getaways for couples of all ages, group and business travel.
Planning Your Trip to The Beach
Find more information on places to stay, things to do, where to eat, and more while in the Myrtle Beach area. Start planning your trip to The Beach with the Official Myrtle Beach Area Visitors Guide.
Get your Passport to Fun. Check in to four participating partners and be automatically entered for a chance to win a trip back to The Beach.
The Beach is more fun with discounts and coupons. Find accommodations deals and discounts on attractions, dining and golf.
Looking for inspiration? We have put together some Myrtle Beach area experiences to get you started. Choose Your Myrtle Beach Experience.
Where is Myrtle Beach?
A commonly asked question, Myrtle Beach is located along the Atlantic Ocean on the northern coast of South Carolina. The "Grand Strand" is 60 miles of pristine beaches and 14 coastal communities that make up the Myrtle Beach area. From quiet fishing villages to fun-filled attraction hubs, the Myrtle Beach area has everthing you need for the perfect beach vacation.
Know Before You Go
Myrtle Beach is a very popular destination, welcoming millions of travelers each year. In this video, we'll hear from the Myrtle Beach Police Department so you know what to expect if you plan to visit the City of Myrtle Beach!
Area History
With a legendary history dating back centuries to the region's first inhabitants, the Waccamaw and Winyah Indians, learn more about the early days of Myrtle Beach and stories of roaming ghosts and famous pirates.
The Weather
One of the greatest assets of the Myrtle Beach area, the weather offers mild winters and bearable summer temperatures. With an average high of 57° in the coldest month of January and an average high of 90° in the hottest month of July (see annual climate chart), it is rarely too cold, or too hot to enjoy everything Myrtle Beach offers. Click here to view the current weather.
Helpful Links